Microwave Cinnamon Apples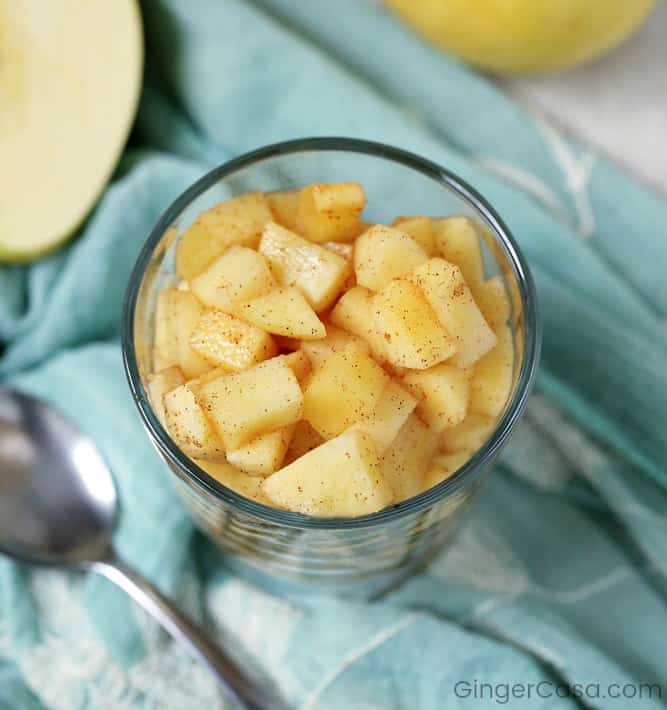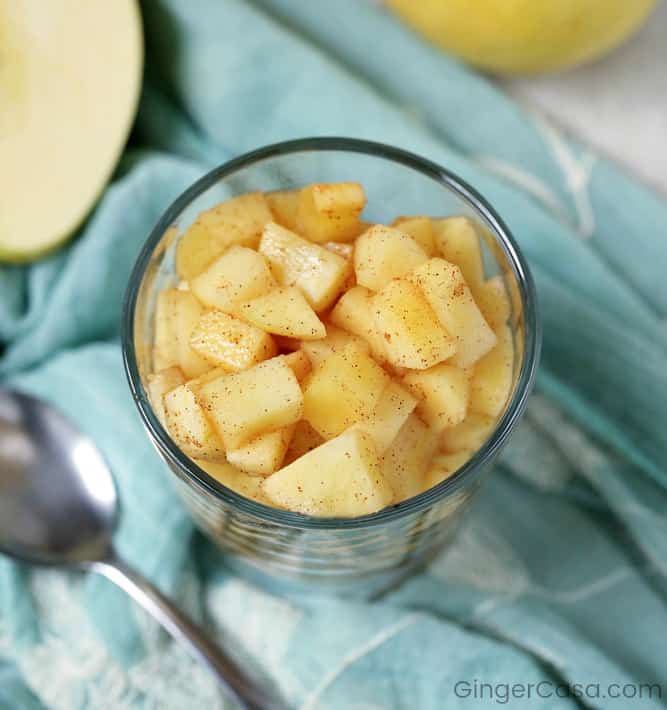 I'm super lucky that my kids LOVE fruit, but sometimes we all need a bit more of a "dessert" feel than just munching on a raw apple.  I have been making this recipe for microwave cinnamon apples for years now.  We ALL love it!  And I love that it takes about 5-10 minutes, tops.  The boys will eat this up and it's a treat for Hubby and I, too.  
While Fall is apple season, there is usually a great supply of different apples year round.  We like to change it up with whatever is on sale and try new apples.  Have you ever visited a store that has all of these apples that you have never even heard of before?  It's apple paradise!  Once you make this recipe, you will find that any apple works.   We prefer Gala, Golden Delicious, or Fuji, but have used other kinds, as well.  Feel free to adjust or omit the honey, try a different sweetener, and any add-ins you'd like.  Go crazy with this recipe, it's guaranteed delicious!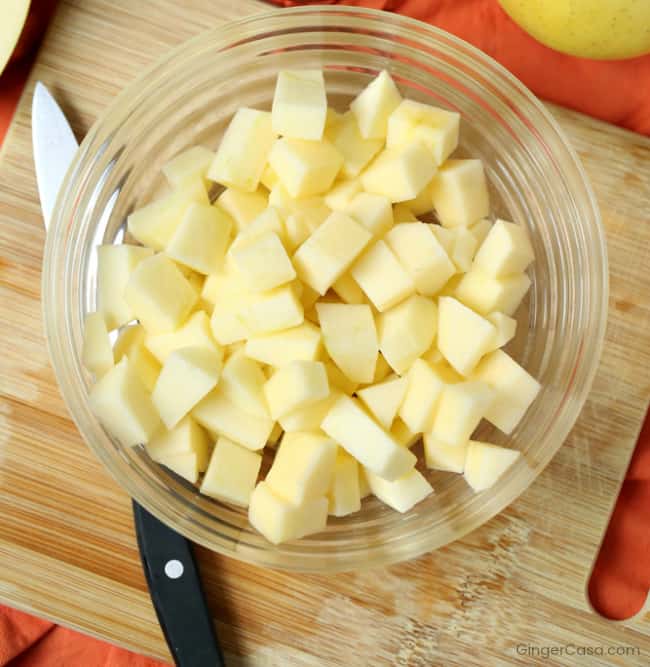 More About Apples
15,000 different breeds of apples once grew in the US!  Apple growers have tried for years to make a new apple for every taste and preference.  Some prefer tart apples or sweet apples, and some are looking for flavored apples or apples that don't brown after you cut them.  With all of this apple perfecting going on, I prefer to shop organic to know that my apples are not messed around with too much!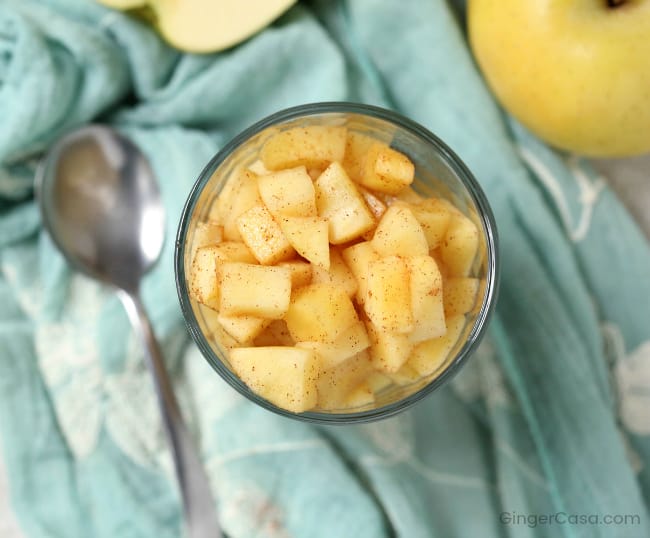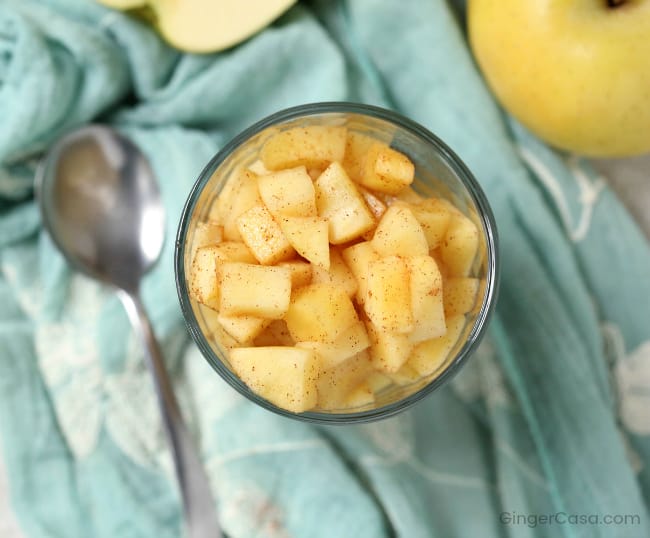 This makes a great after school snack or after dinner dessert!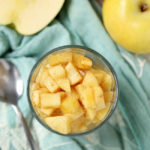 Microwave Cinnamon Apples
Ingredients
1

medium

apple, peeled, cored, and cubed

1/8

tsp

cinnamon

1/2

tsp

honey, sugar, or other sweetener, optional
Instructions
Place peeled, cored, cubed apple in a microwave safe glass bowl.

Stir in cinnamon and honey.

Cover with another glass plate or microwave safe lid.


Microwave for 2-3 minutes, until apple is tender.

Serve by itself, or with fresh cream or ice cream!

More Delicious Snacks: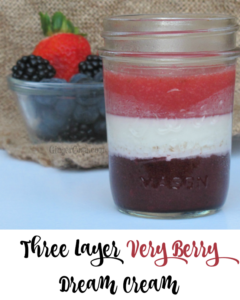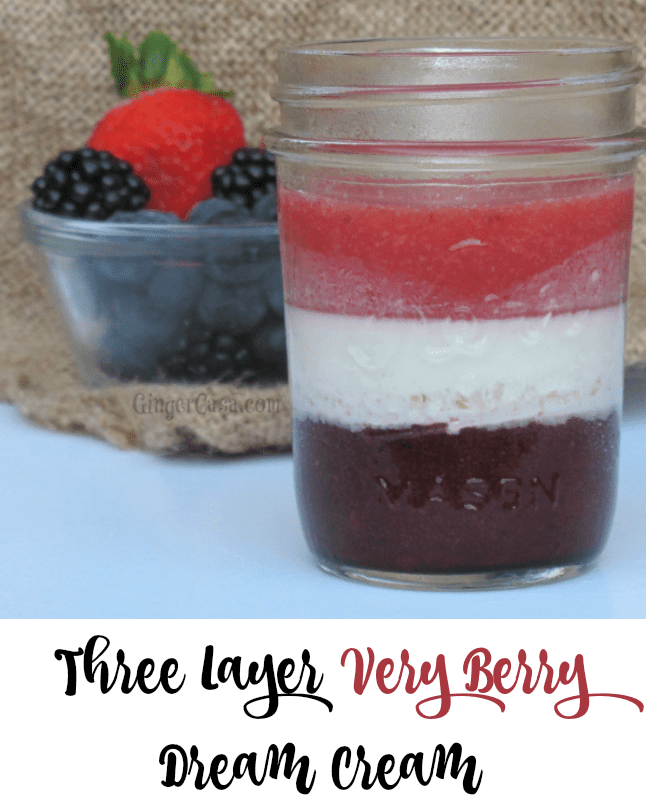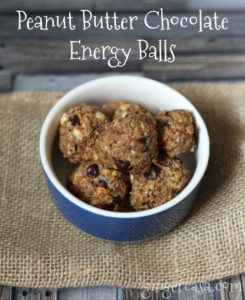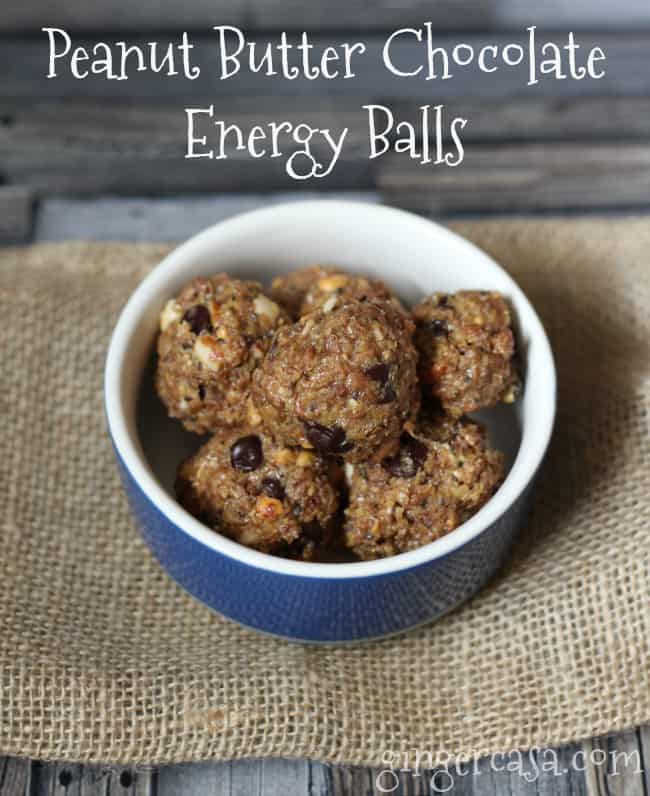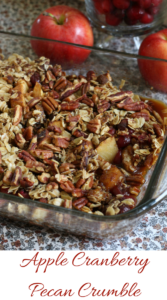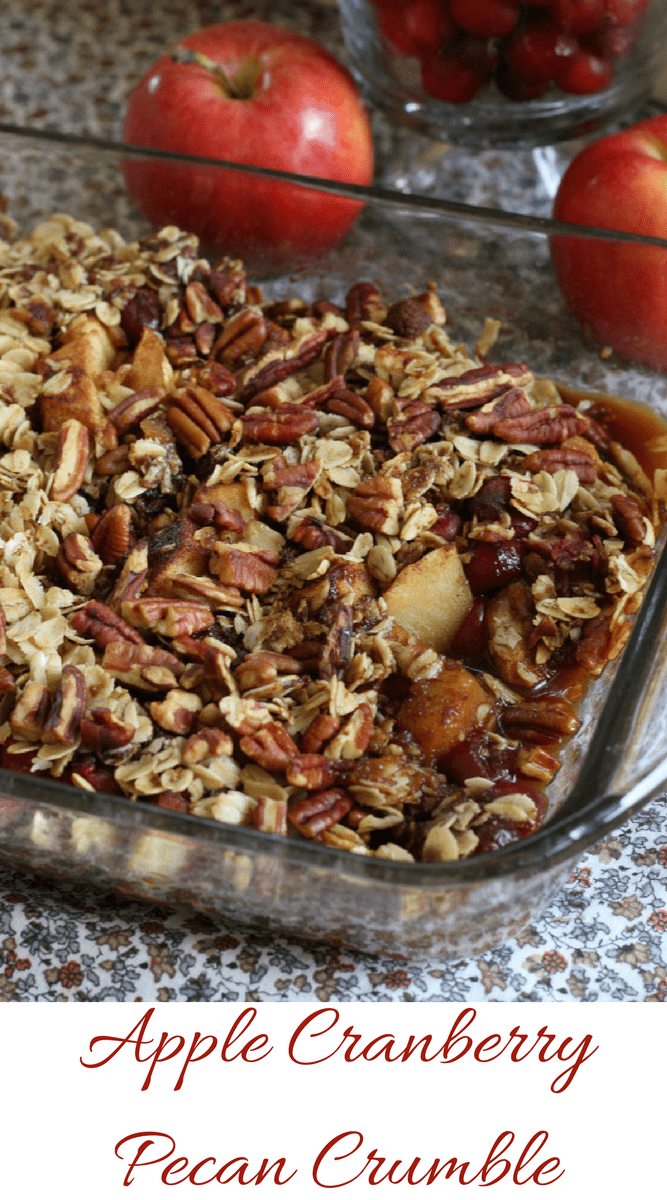 Helpful Kitchen Tools When Making Microwave Cinnamon Apples:
affiliate links
The following two tabs change content below.
Gena and her husband live in the Dallas/ Ft. Worth, Texas area with their three sons. She is a former kindergarten teacher turned stay-at-home mom, blogger, and social media enthusiast. They love being outside, playing sports, raising chickens, cooking, crafting, and more!