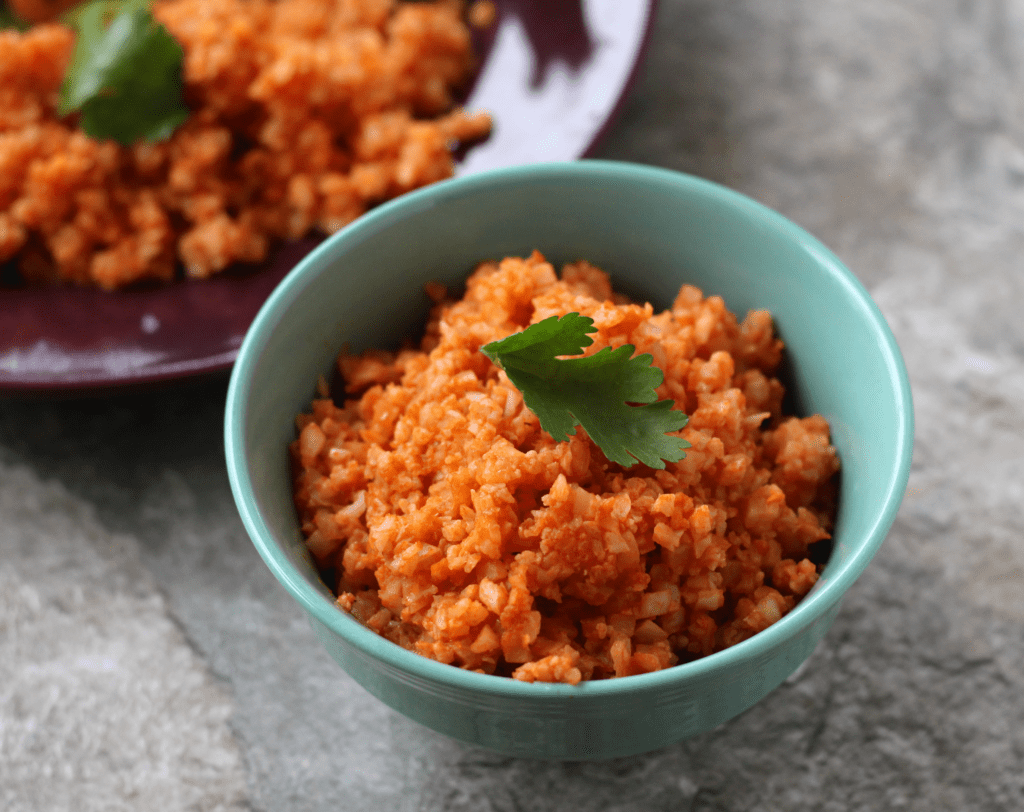 I am in love with Mexican food. TRUE Mexican food. Not Tex Mex. Mexican food that is authentic and delicious, and prepared with love. So know that I don't take lightly the art of preparing Mexican food. This Mexican Cauliflower Rice may seem like blasphemy, but stay with me. I make my Instant Pot Mexican Rice at least twice a month, sometimes more often. My boys love it and it is so, so good and EASY.
When my husband and I started the Whole30 diet 25 days ago, (but who is counting?) I thought for sure I would have to say goodbye to delicious Mexican food. Whole30 has opened my eyes to a new way of eating and embracing the use of flavor from real food. You cannot have good Mexican food without flavor and you simply cannot have good Mexican rice without flavor. But, turns out I don't really miss the rice part. So if you are on a low carb diet, gluten free diet, Whole30 diet, Keto diet, or you just want to incorporate more veggies into your diet, read on, because this stuff is delicious.
If you love working with veggies, feel free to make your own cauliflower rice. It is cheaper and more fun, but I admit I have never made my own, I just buy it frozen in the bag, preferably in bulk. It cooks up quickly and evenly and turns out to be amazing. Turns out, it doesn't actually need to be cooked, but the texture is a lot better if it is, in my opinion.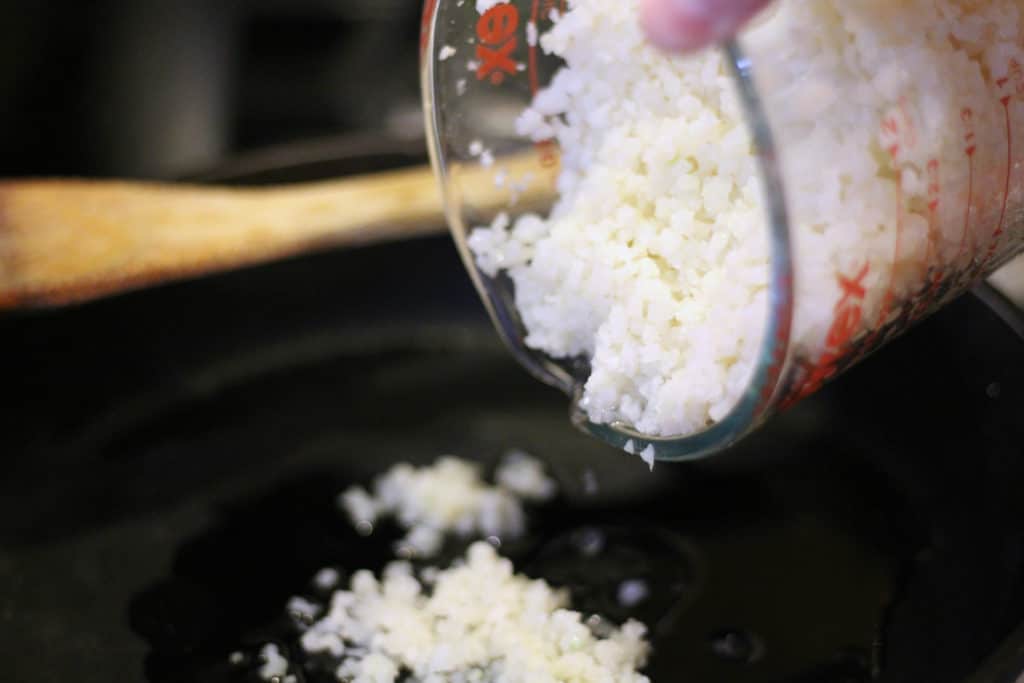 I like to serve it up with homemade taco meat, grilled orange bell peppers, wrapped in a lettuce boat. (really! They're called lettuce boats in my store and they're amazing and worth every penny.)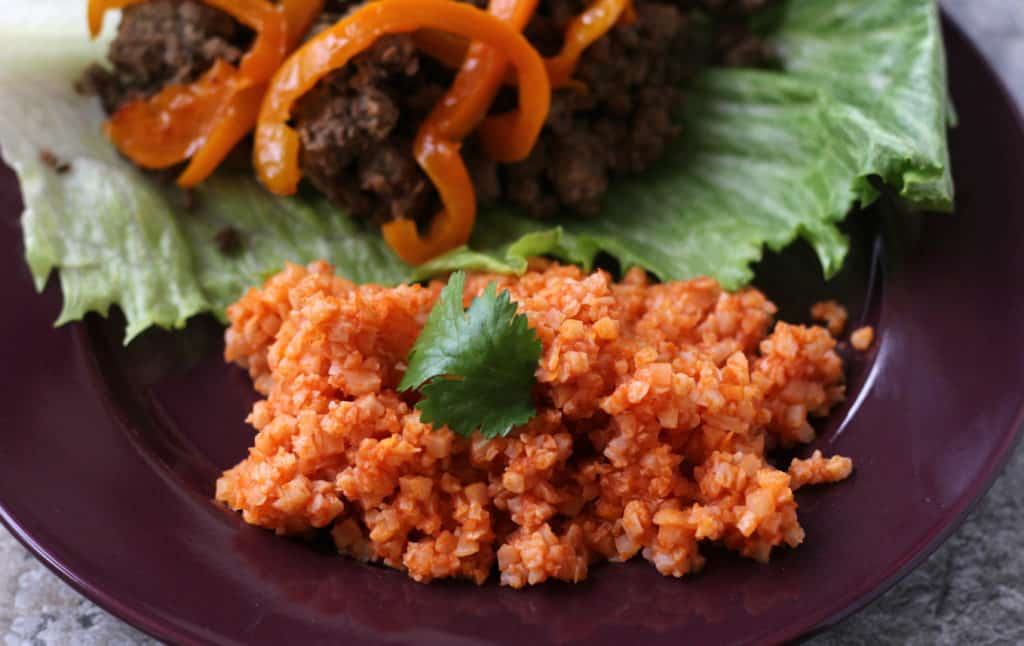 Mexican Cauliflower Rice - Delicious Way to Cut the Carbs and Load Up the Veggies!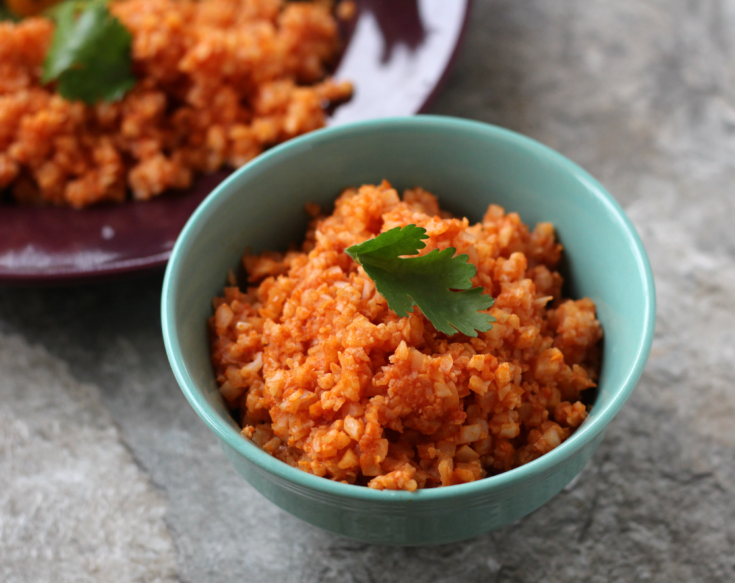 This Mexican Cauliflower Rice or Mexican Caulirice is out of this world and so good! Great for swapping veggies in for carbs!
Ingredients
10 oz bag of riced cauliflower (about 2 3/4 cups)
2 TBSP avocado oil
1 tsp minced garlic
1/2 cup chopped onion, optional
3/4 cup tomato sauce
1/2 cup chicken or vegetable broth
1/2 tsp salt
1/4 tsp cumin
dash of cayenne pepper, optional
Instructions
Heat avocado oil in a large skillet over medium-high heat.
Add onions, if you are using them in this recipe, and sauté for about 5-10 minutes.
Add in garlic and sauté for about a minute more.
Add in cauliflower, broth, tomato sauce, salt, cumin, and cayenne pepper.
Stir and cook until boiling and most of the liquid has cooked out. When your cauliflower resembles authentic Mexican rice, it's done!