Sponsored post written by me on behalf of Tyson Foods, Inc. All opinions are entirely my own. Bacon Waffles with Chocolate Chips & Waffle Eggs For Father's Day!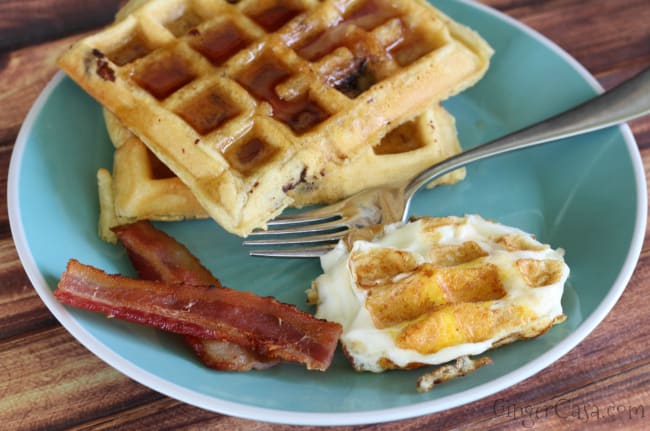 The boys are all about spoiling us on special days. They always have big plans for cards, gifts, and delicious food. Daddy is a big breakfast lover, so we decided to make bacon waffles with chocolate chips and waffle eggs. It is a fun, protein packed recipe that is easy for kids to help cook.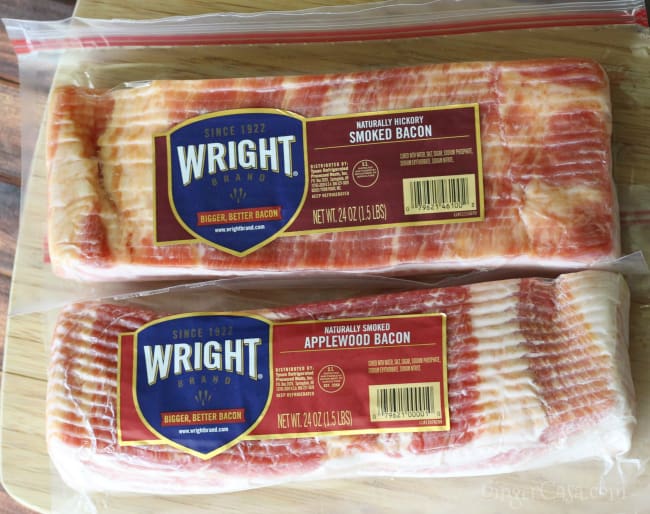 I made a trip to H-E-B and purchased Wright® Brand Bacon to make this a very special meal for Daddy. We love buying Texas brands from our favorite store! Wright Brand Bacon is thick sliced, and made from high quality cuts of premium beef. It is the perfect ingredient for any Father's Day breakfast. To find even more recipe inspiration and an offer for a free product click here.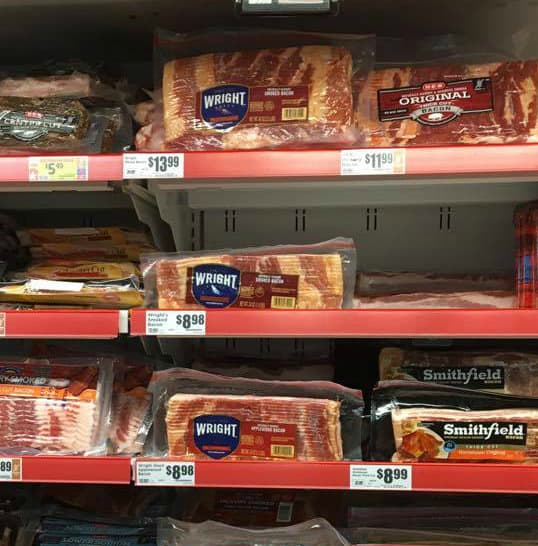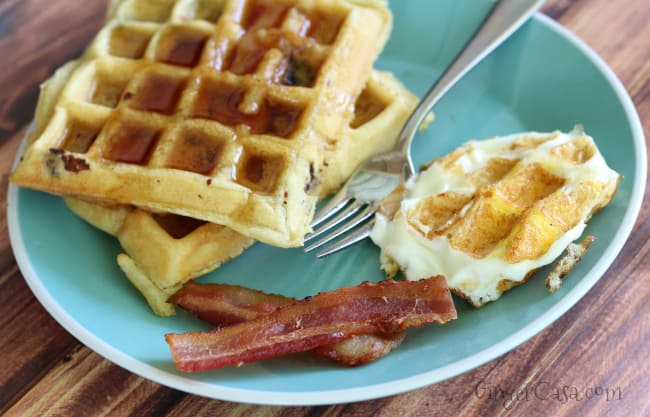 Ingredients for Bacon Waffles with Chocolate Chips and Waffle Eggs
serves 3-4
Wright Brand Hickory Smoked Bacon

3 eggs for waffles, plus additional 3-4 eggs for Waffle Eggs

1 1/2 cups of milk

1/2 cup of oil

1 tsp baking soda

1 3/4 cup flour

2 tsp baking powder

1/2 tsp salt

3/4 cup of chocolate chips
Directions
Cut slices of bacon in half and cook on medium heat in a cast iron skillet for 3 minutes on each side. (You don't want to crisp the bacon in the skillet.)

While bacon is cooking, prepare waffle mix.

Crack 3 eggs in a mixing bowl.

Add in milk, oil, baking soda, salt, baking powder, and flour.

Beat with beater until smooth.

Fold in chocolate chips.

Spray waffle iron with cooking spray and heat waffle iron according to directions.

Place two half slices of bacon on each waffle square of the waffle iron.

Pour 1/3 cup of batter onto each square, over the bacon.

When waffles are cooked and slightly brown, remove them from the iron.

To cook waffle eggs, simply spray the waffle iron with cooking spray, crack one egg into each square of the waffle iron, and cook until done.

Serve bacon waffles with waffle eggs and more sliced bacon! Top with syrup and enjoy.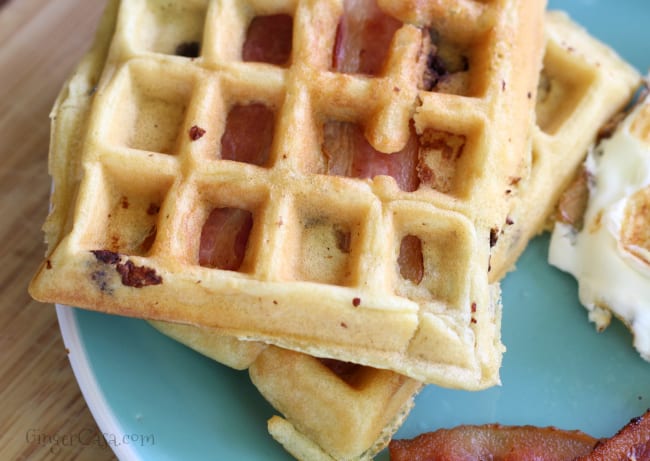 Daddy was ecstatic about this breakfast! It was perfection.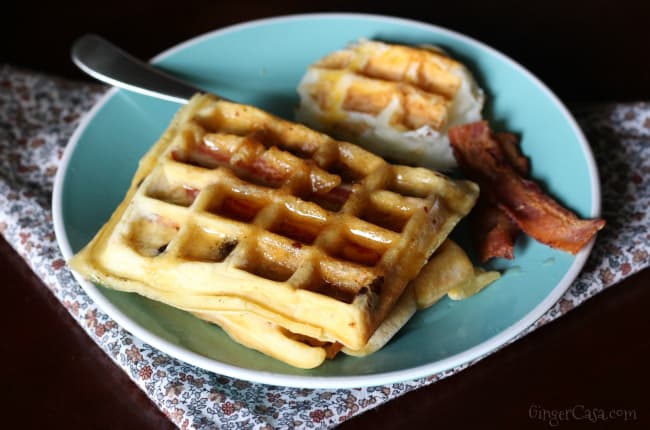 Father's Day breakfast is a great way to start the day for Daddy. The boys give their cards and gifts to him, and Daddy gets to eat bacon!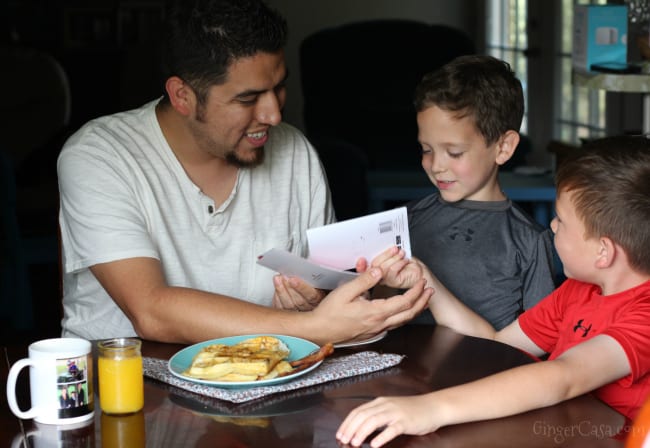 The boys feel very accomplished when they can present a meal that they helped to prepare and see how happy it makes their dad.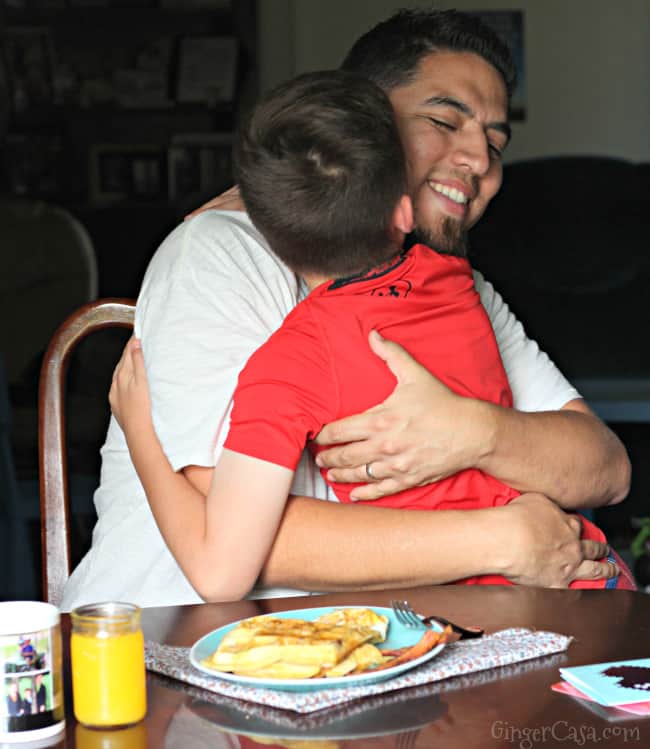 What are your special traditions for Father's Day?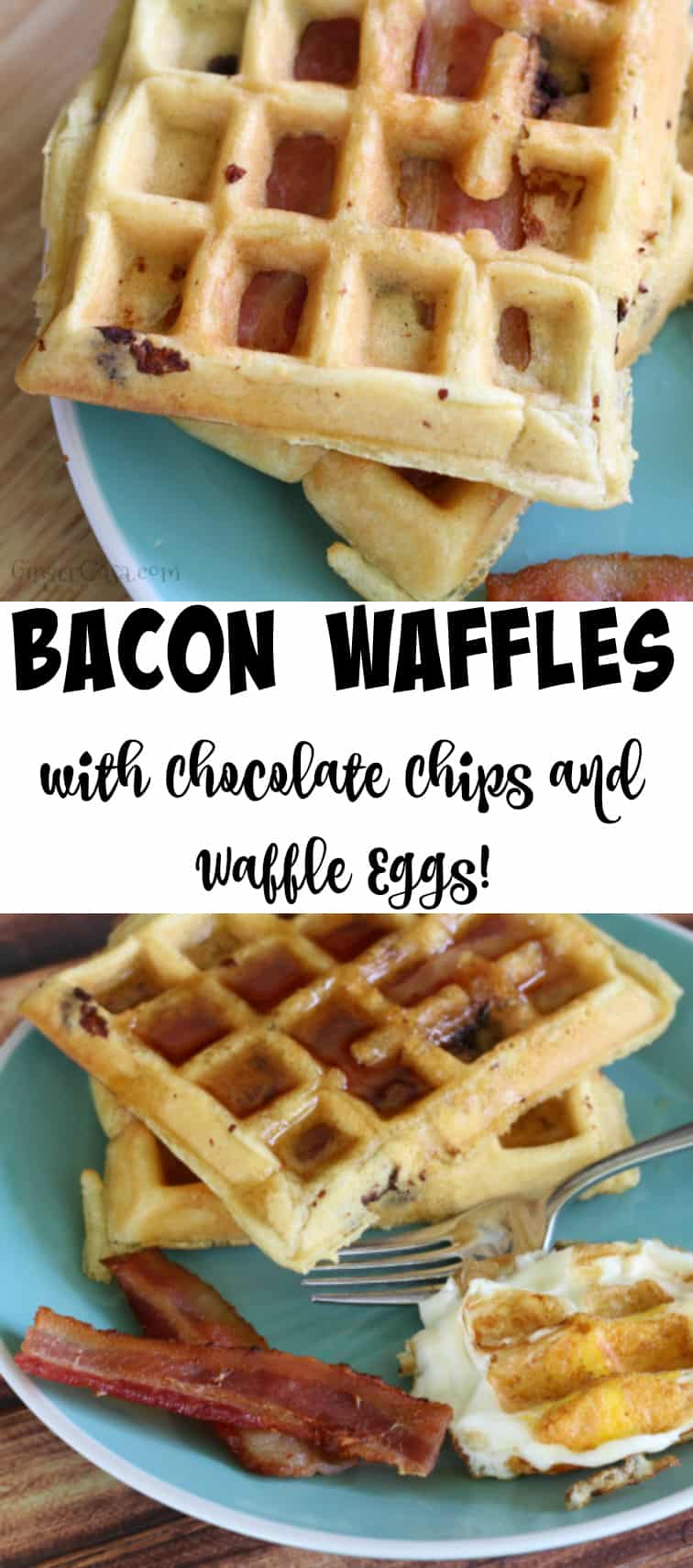 SaveSave