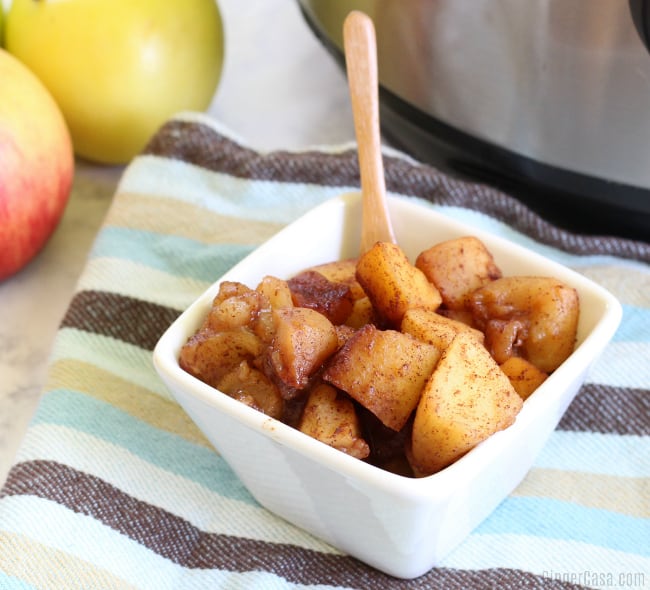 A few years ago, our oldest ordered cinnamon apples at a restaurant and he was hooked. They were buttery, cinnamon-ny, and delicious. I wanted to recreate these easily at home, so I made Microwave Cinnamon Apples. (< click for that recipe!) Fast forward a few years and thousands of apples later, I am all about the Instant Pot. While I would still rank the microwave cinnamon apples a little easier with less cleanup, the Instant Pot Cinnamon Apples are pretty awesome, too. And they are good if you are concerned about using a microwave.
First things first, gather your ingredients. Any kind of apple will work. I have used Gala, Fuji, Granny Smith, and Honey Crisp. They are all delicious!
In addition to your apples, you will need cinnamon and water, and also your choice of sweetener. If you are using Honey Crisp apples, you may not even need any sweetener. You can use coconut sugar, white sugar, stevia, maple syrup, honey, or whatever else you love to use. Just don't add the honey until after your apples are cooked.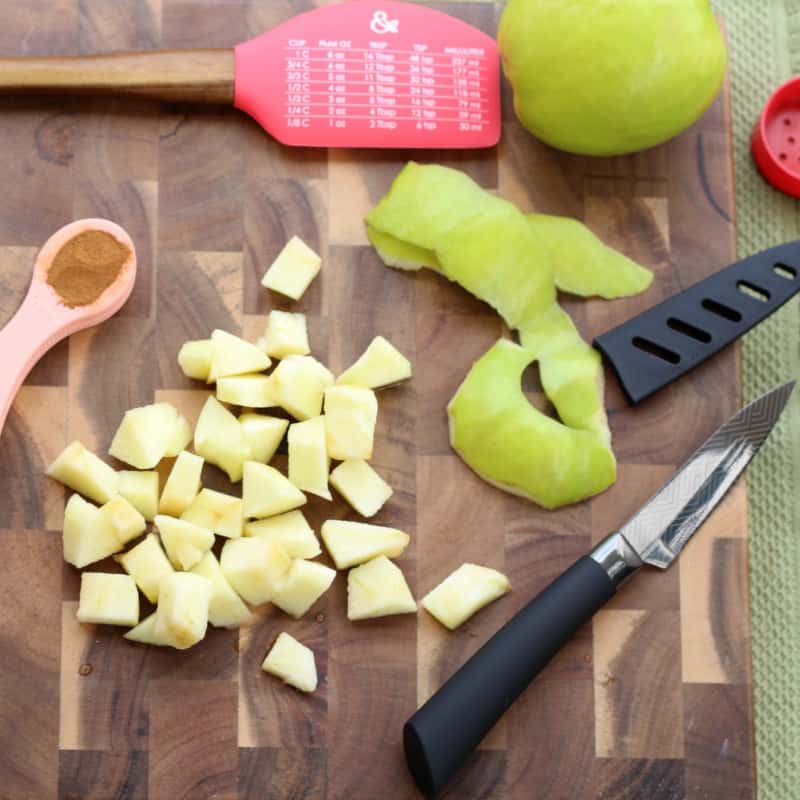 Before: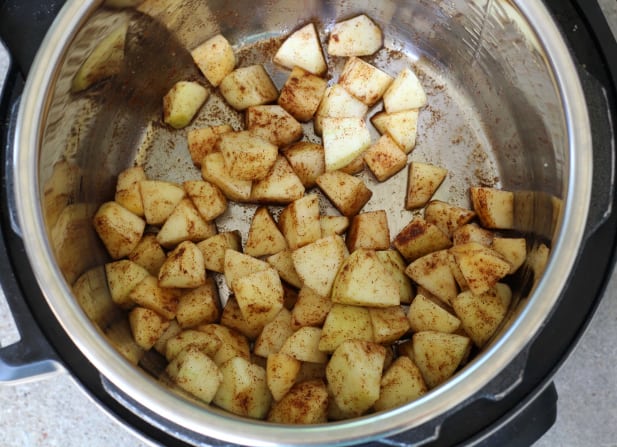 After: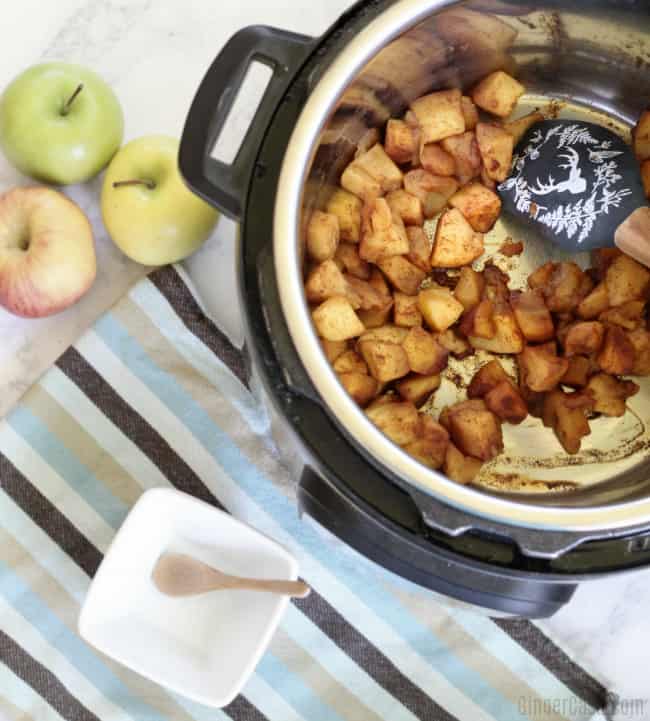 It is low effort, maximum taste with these instant pot cinnamon apples!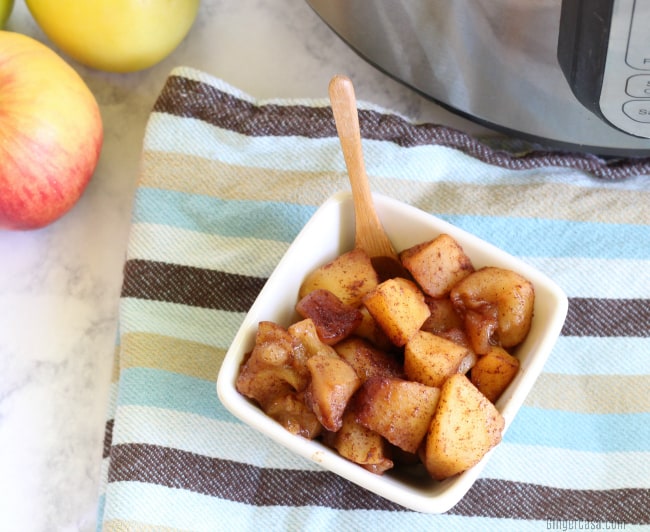 Keep scrolling for the full recipe…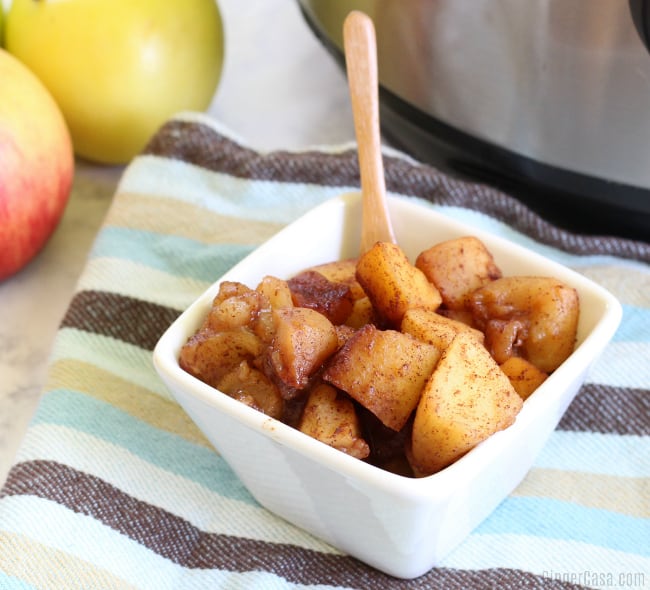 Instant Pot Cinnamon Apples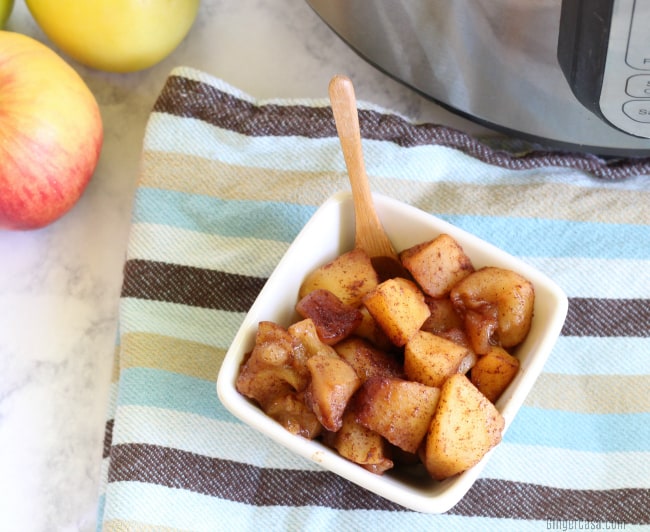 Instant Pot cinnamon apples are great for a snack or dessert. Leave the sweetener off and they still taste amazing!
Ingredients
4 medium apples
1 tsp cinnamon
1/8 cup water
1 TBSP sugar, honey, or other sweetener (totally optional!)
Instructions
Peel, core, and chop apples into cubes.

Place apples and water into your Instant Pot.

Add cinnamon and sugar and stir well. (If adding honey instead, do that after cooking.)
Stir well to coat apples with sugar and cinnamon.
Place lid on and lock.
Set Instant Pot on Manual for 3 minutes.
When cooking is complete, a quick release or natural release is fine.

Serve apples by themselves or with a scoop of vanilla ice cream or pecans!