This post was sponsored by KING'S HAWAIIAN® but the opinions are all my own. #GameTimeGrilling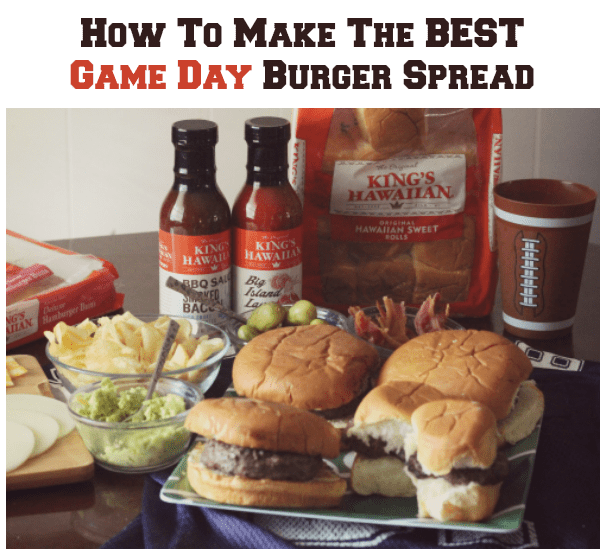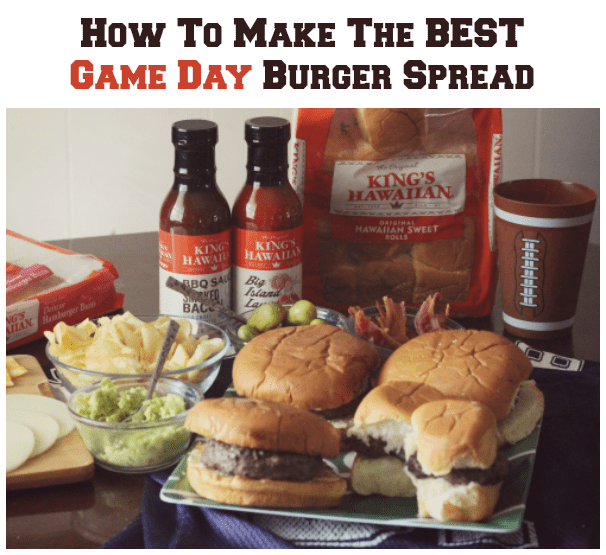 Fall means football in our small Texas town. Friday night lights, Sunday afternoon football, Monday night football….it is definitely football season! An easy way to throw a fun (and delicious) football watching party is with a Game Day Burger Spread!
There really is no wrong way to make a burger spread, just add anything and everything that your guests like on burgers. There is a way to make it the best ever burger spread, though, and I will show you how!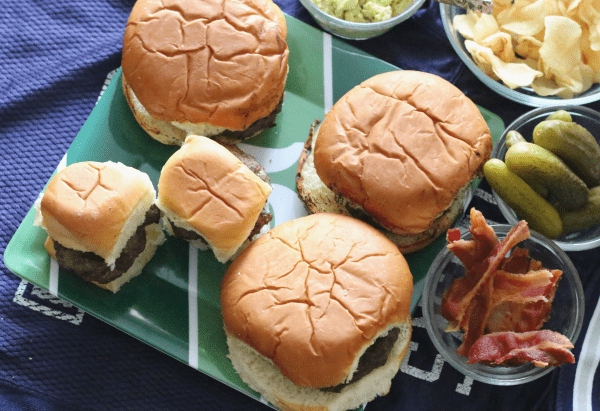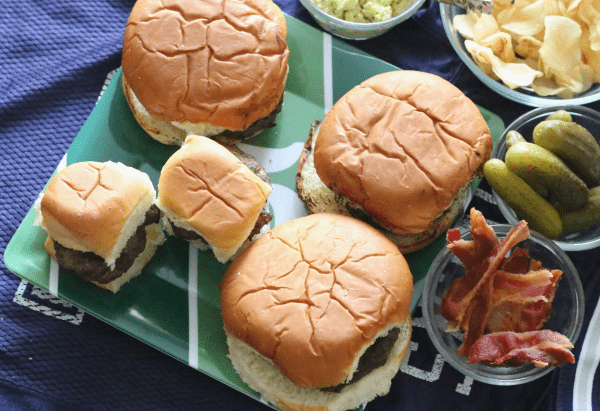 First, you need to make your shopping list. Find out what your guests like on their burgers, or guess. Do find out if you have any vegetarians coming though…this is pretty important! Figure out if you want to do regular sized burgers or sliders, or both. Figure out how many people are coming and assign 1 full sized burger or 2-3 sliders per person. Then, throw in a few more burgers and sliders to make sure everyone is well fed!
Shopping List
KING'S HAWAIIAN deluxe hamburger buns

KING'S HAWAIIAN original sweet dinner rolls

hamburger meat (I bought preformed burger patties at H-E-B)

KING'S HAWAIIAN bbq sauce

assorted sliced cheeses

sliced pickles

small whole dill pickles

jalapeños

sliced onions

grilled onions

sliced avocados

bacon

guacamole

sliced tomatoes

lettuce

mayonnaise

mustard

ketchup

potato chips

anything else you could possibly imagine!
While shopping for my Game Day Burger Spread ingredients at H-E-B, I found the KING'S HAWAIIAN buns and rolls near the bakery. There were so many delicious options! And the best part for me was that there were DEALS! I love H-E-B for their Combo Loco offers and was so happy to see that awesome yellow coupon on the package! (Through Sept 30, so hurry!)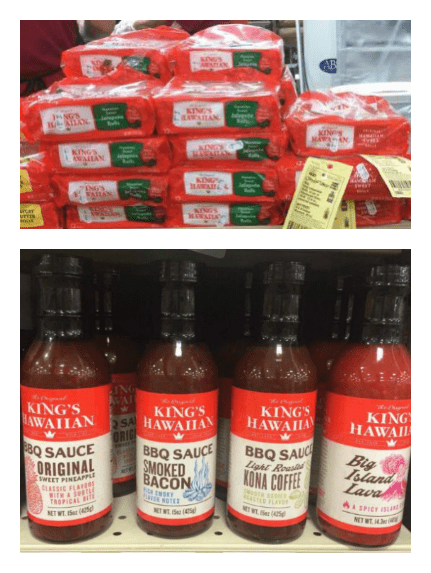 On the condiment aisle, I found the four flavors of KING'S HAWAIIAN sauces! Original Sweet Pineapple, Smoked Bacon, Light Roasted Kona Coffee, and Big Island Lava. People like choices!
The best hamburger is a grilled hamburger, so that's what we did. I grilled the hamburger and slider patties until done and then served them on grilled, slightly toasted KING'S HAWAIIAN buns and rolls.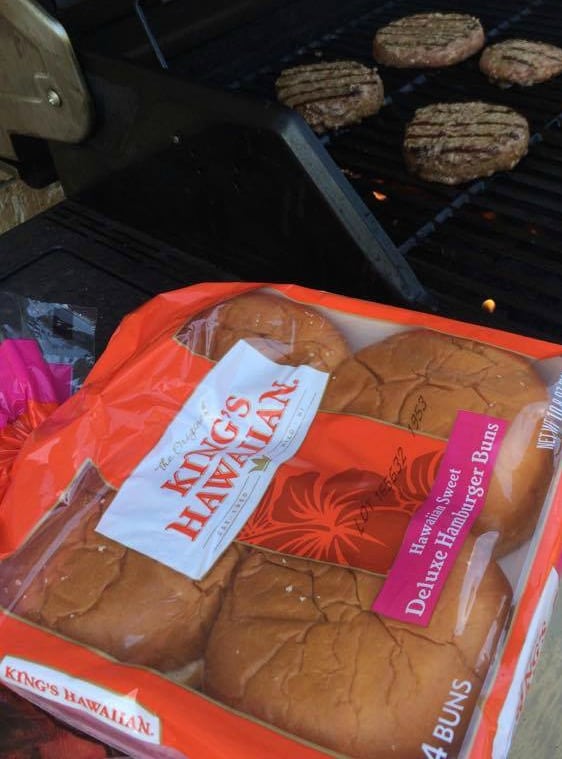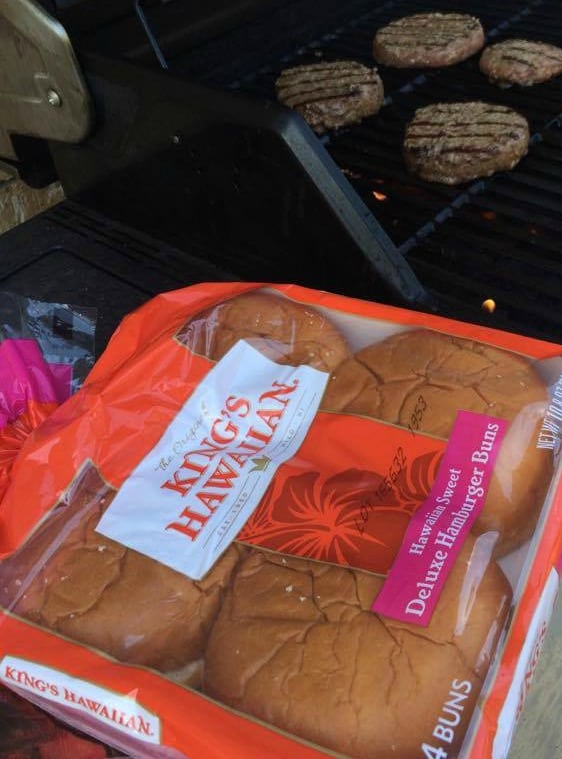 I like a saucy hamburger, so the KH sauces were the perfect addition for me. The great thing about the burger spread, though, is that your guests can create exactly what they want with their many options.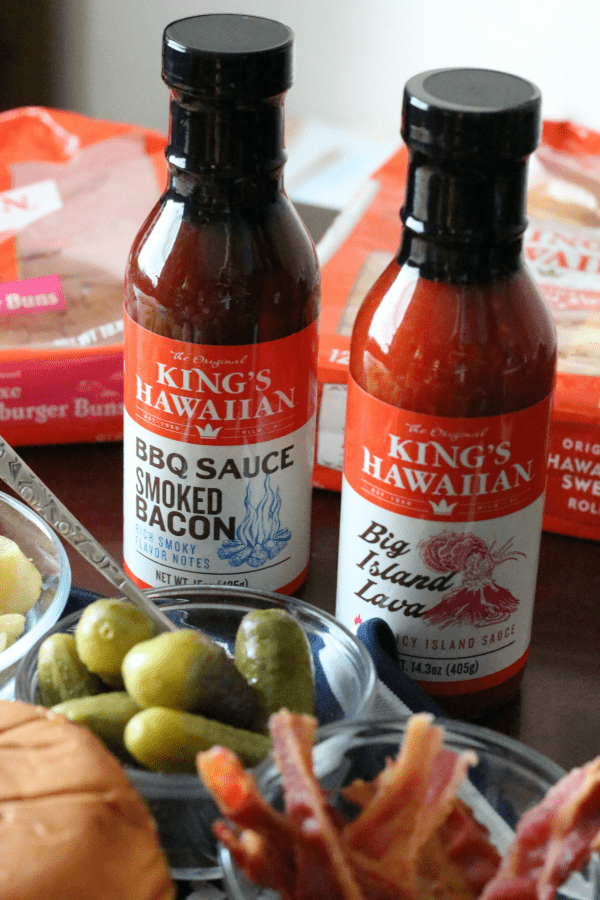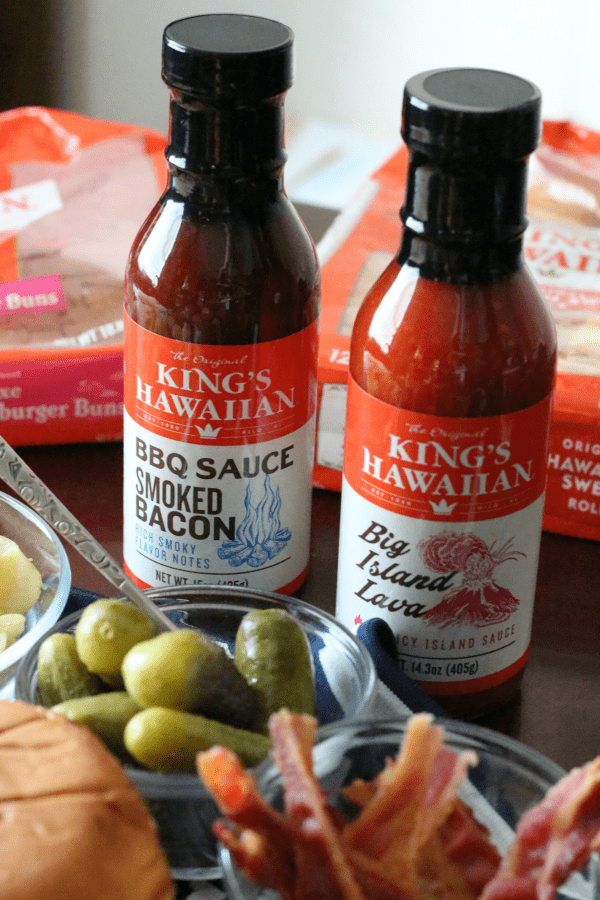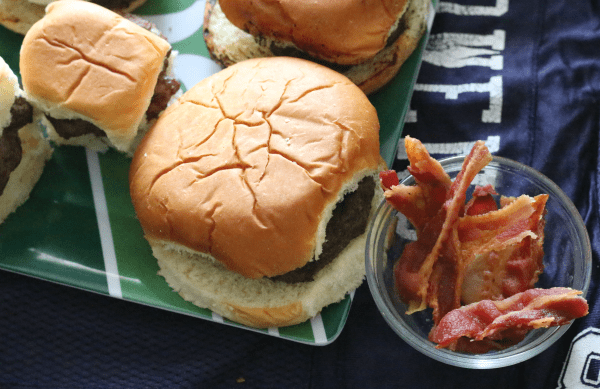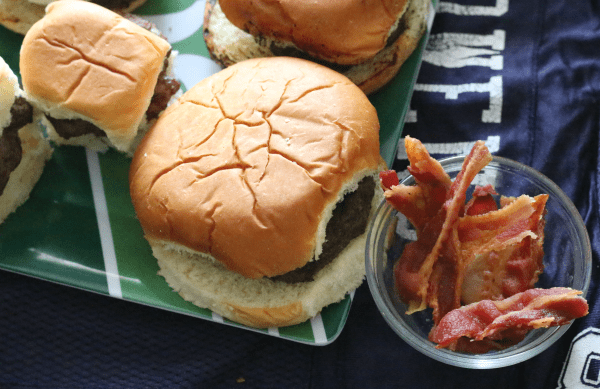 This was my perfect burger. KING'S HAWAIIAN hamburger bun, flame grilled hamburger patty, bacon, topped with a slice of Colby Jack cheese, guacamole, and KING'S HAWAIIAN Smoked Bacon BBQ sauce. DE-LICIOUS!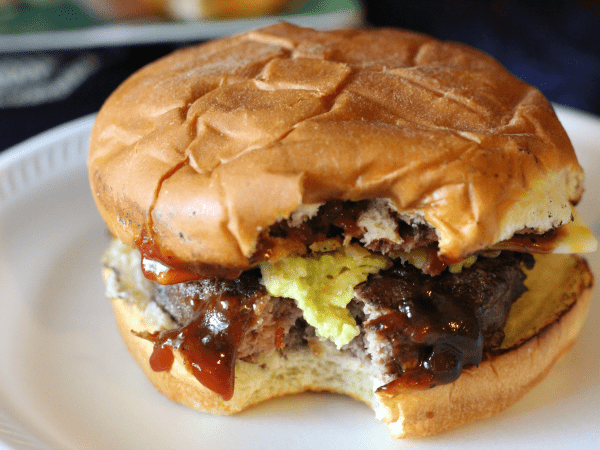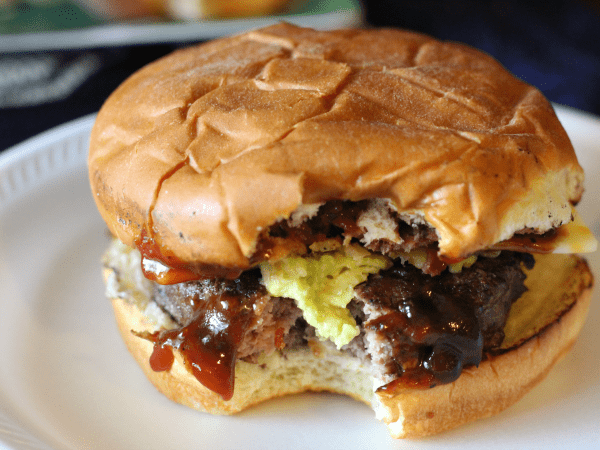 KING'S HAWAIIAN products definitely elevated our game day party from good to WOW!
What would be a key ingredient to your Ultimate Game Day Burger Spread?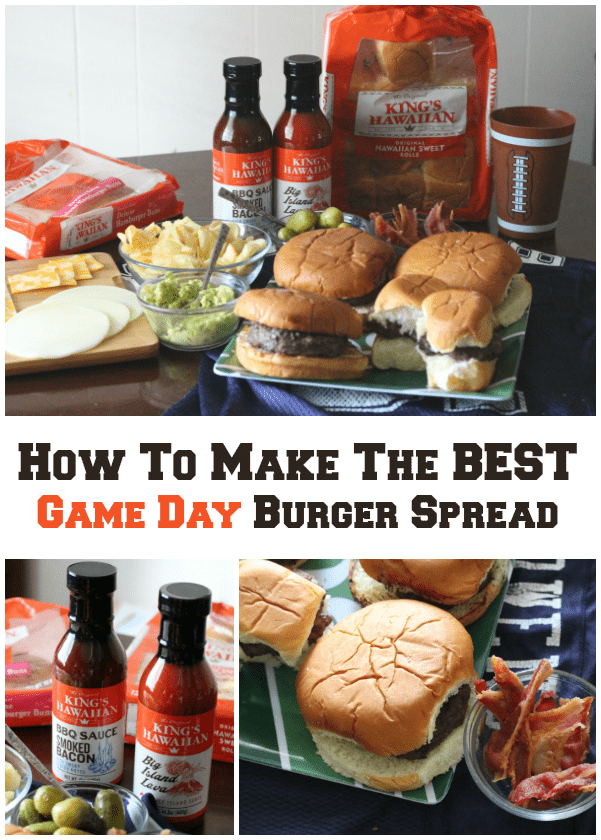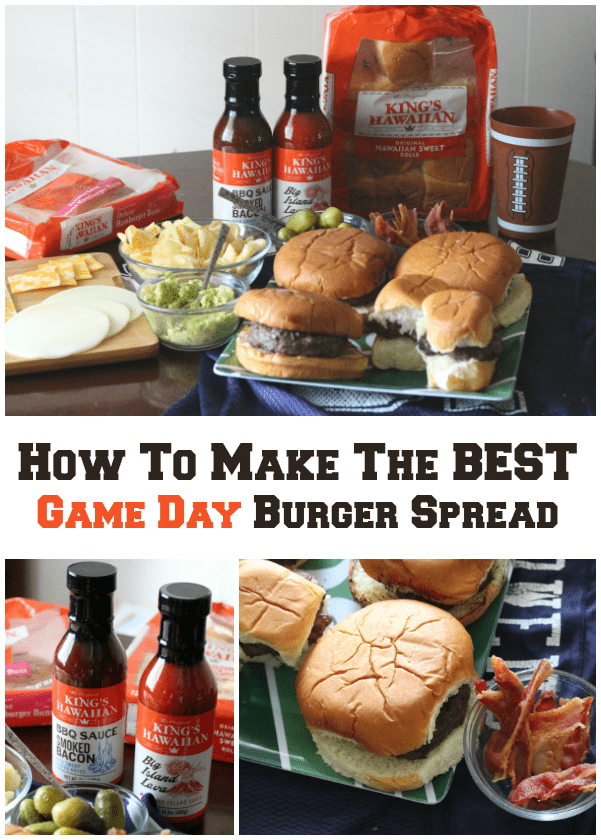 The following two tabs change content below.
Gena and her husband live in the Dallas/ Ft. Worth, Texas area with their three sons. She is a former kindergarten teacher turned stay-at-home mom, blogger, and social media enthusiast. They love being outside, playing sports, raising chickens, cooking, crafting, and more!