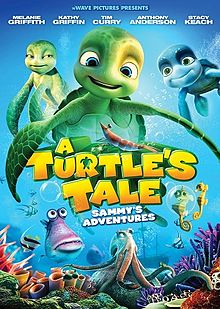 We had a little family movie night with "A Turtle's Tale: Sammy's Adventures" this weekend! I first searched on Blockbuster Express online to find where there was a kiosk closest to us, and if they had "A Turtle's Tale" in stock. Well, the closest two kiosks did not have the movie, but I found one a little further away that had it! I quickly reserved it by creating an account and using a credit card online. It was a snap!
Daddy, Captain Fussybuckets, Baby D and I loaded up in the van and set out to pick up our movie from the QuikTrip. We found the Blockbuster Express, although it was kind of hidden! All I had to do was scan the credit card I had used to reserve the movie online and after a few seconds, it popped out. It was super easy and quick! Captain Fussybuckets was so excited, as we have never rented a movie this way, and he kept saying "A Turtle's Tale! A Turtle's Tale!" and jumping up and down!

When we got back out to the van, Daddy was still filling up with gas. After he was done, we went to Walmart and picked up a few yummy snacks for family night! I had a few things in mind, but wanted to check out my options before making a final decision. This is some of what we bought: green grapes, Granny Smith apples, organic wheat crackers, and tuna fish!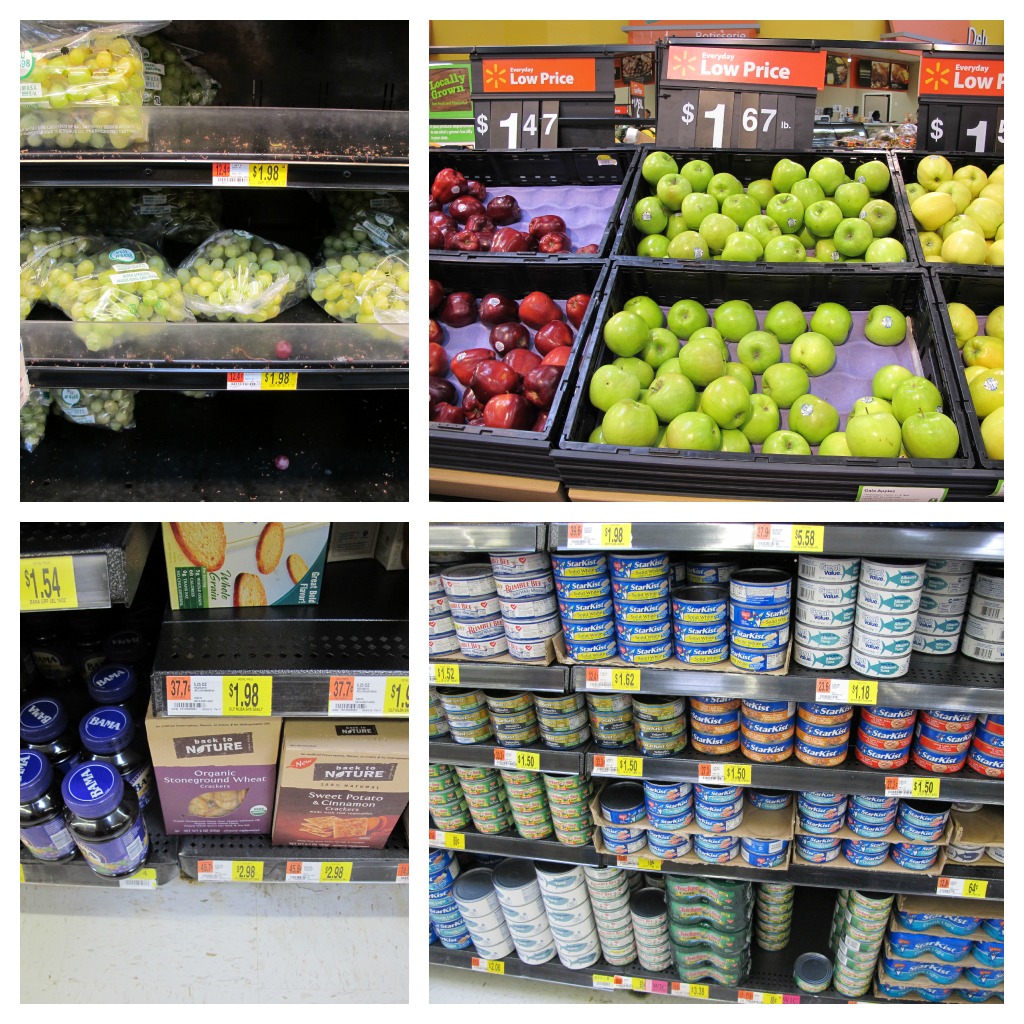 I think we were all impressed that we got in and out so quickly with all we needed for Family Movie Night!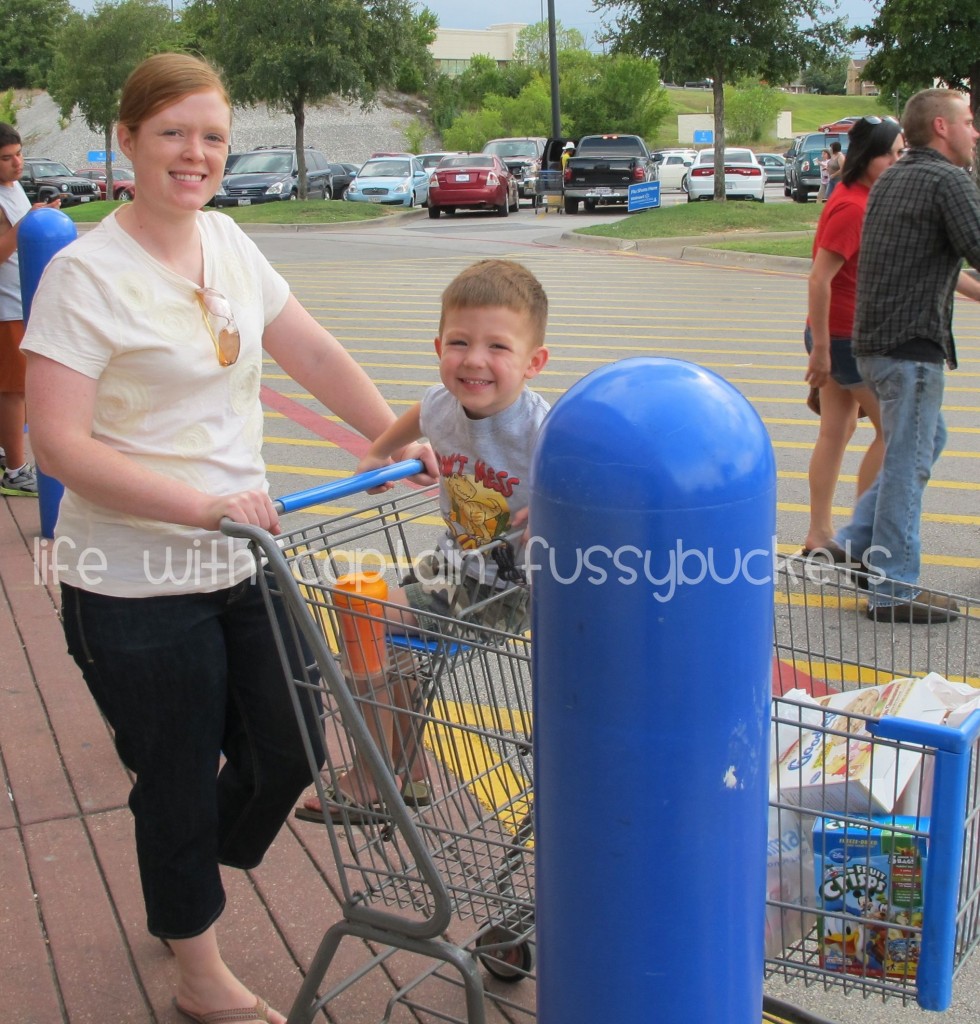 When we got home, I got out the Miracle Whip, sliced pickles, and tuna fish, along with grapes, radishes, and the organic crackers. Captain Fussybuckets LOVES tuna fish (Baby D, not so much!) and so I decided to go along with the "A Turtle's Tale" theme and make Tuna Turtles. They were a big hit with the Captain!!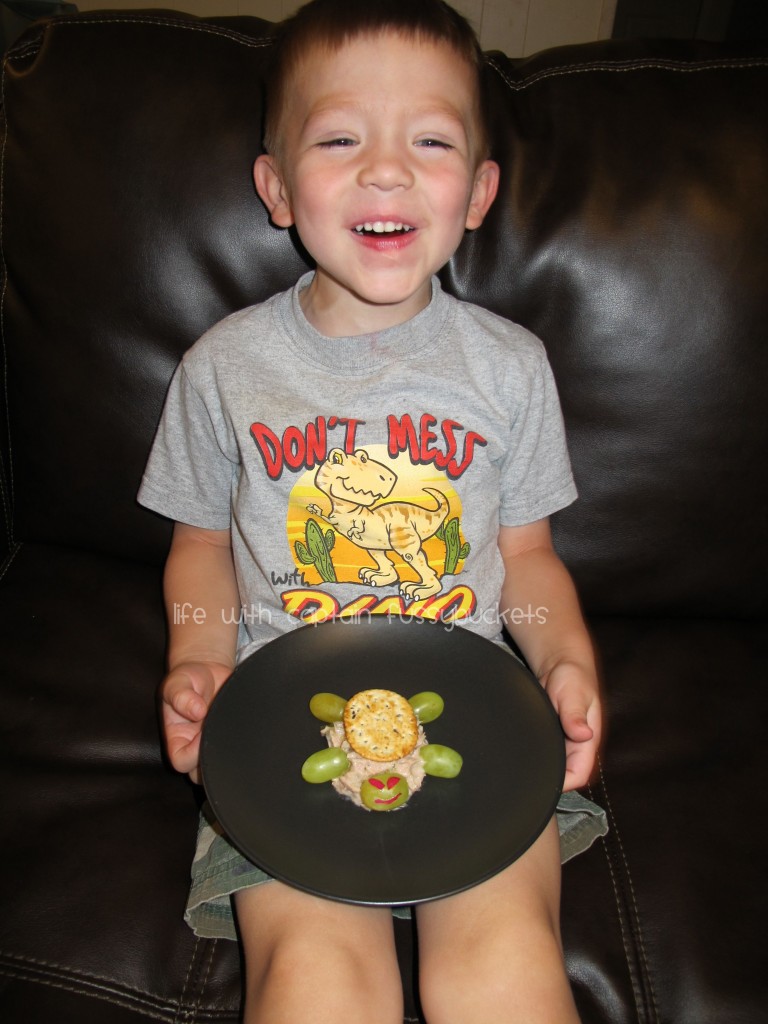 Baby D's movie snack was the peeled, sliced Granny Smith apples and green grapes. He loved them!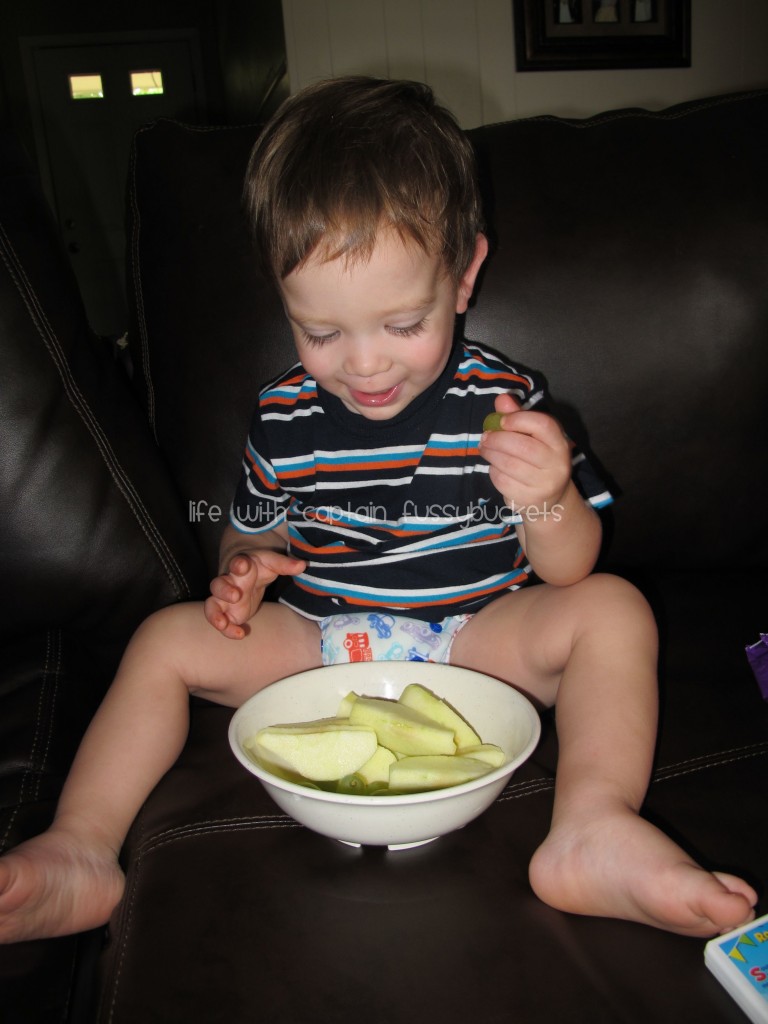 We all sat down to watch "A Turtle's Tale" and eat our snacks. We all really enjoyed the movie. The boys aren't used to watching such long (88 minutes) shows, so they took breaks on their own.
The movie is about Sammy, a sea turtle who hatches on a beach and is quickly caught by a seagull. The seagull crashes with another seagull, who has captured a sea turtle named Shelly. Well, throughout the whole movie, Sammy is trying to find Shelly, who is his one true love. They are reunited for a time, but then are separated again. Sammy travels through many oceans and escapes danger many times. The movie shows a lot of issues that affect sea life, like global warming and human errors, like oil spills. I won't ruin the end for you, but it's definitely a heartwarming one.
It was a great movie night! Check out our full movie night adventure in pictures on Google +!
Follow Blockbuster Express on Twitter and Facebook!
This shop has been compensated as part of a social shopper insights study for Collective Bias.