As you all know, Baby D loves to eat.  He is getting to the age where he doesn't really want to try anything new, but pouches from Ella's Kitchen are always a sure bet.  You should have seen his face light up when we received this box of goodies from Ella's Kitchen to review: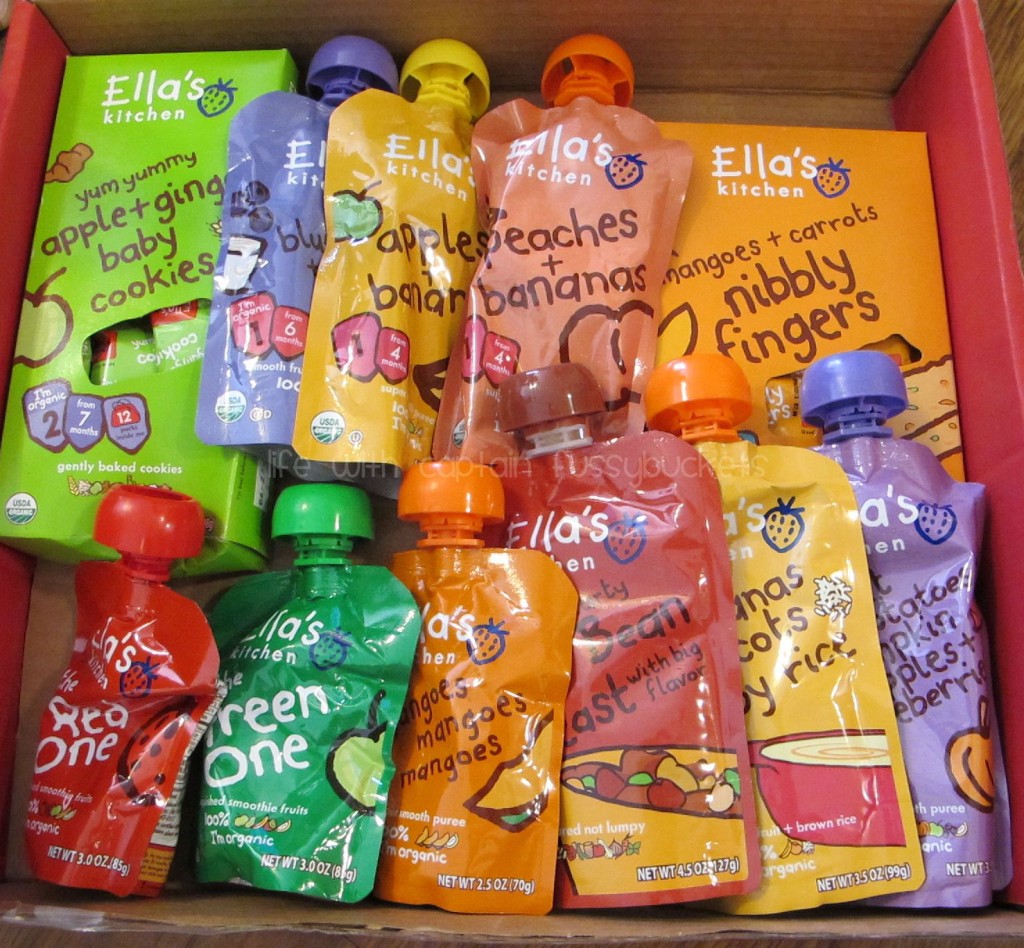 He has eaten almost all of the pouches by now, and there wasn't one he hasn't liked.  He didn't really care for the apple and ginger baby cookies, but the 15 month old that we gave them to just adored them!  He did like the mango and carrot Nibbly Fingers!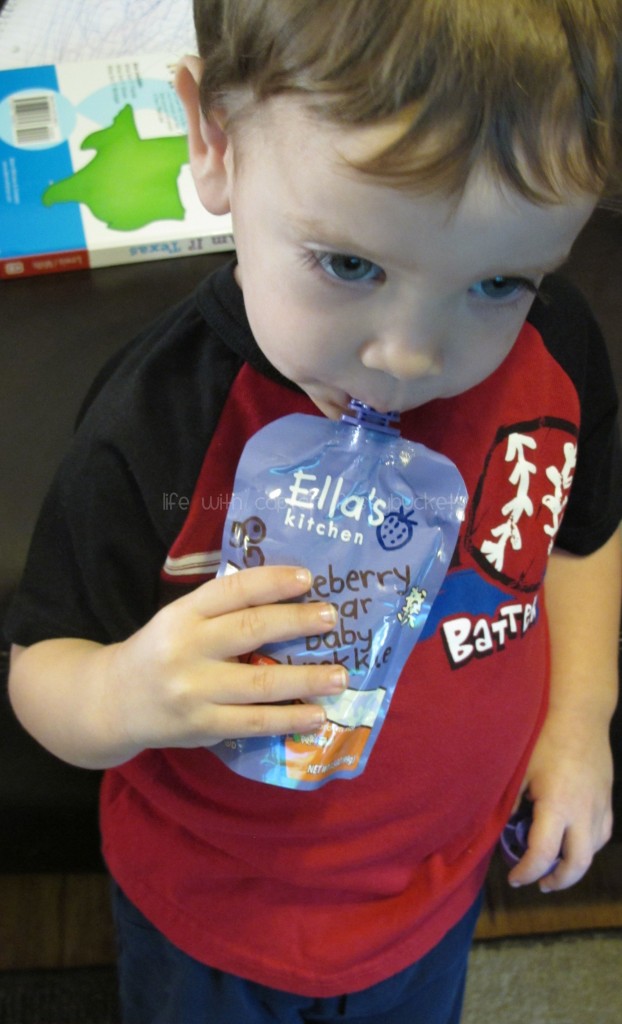 I love Ella's Kitchen because it's all organic, easy to serve, pack in a bag or lunchbox, and know that your kids are getting a healthy, delicious snack!  Baby D's favorites were the apples & bananas and peaches & bananas, but you really can't go wrong with any of the delcious flavors of Ella's Kitchen.  And it's not just your general fruit and veggie pouches, either.  They have incorporated grains and even made meals (or side items!) like the cheesy potatoes with veggies!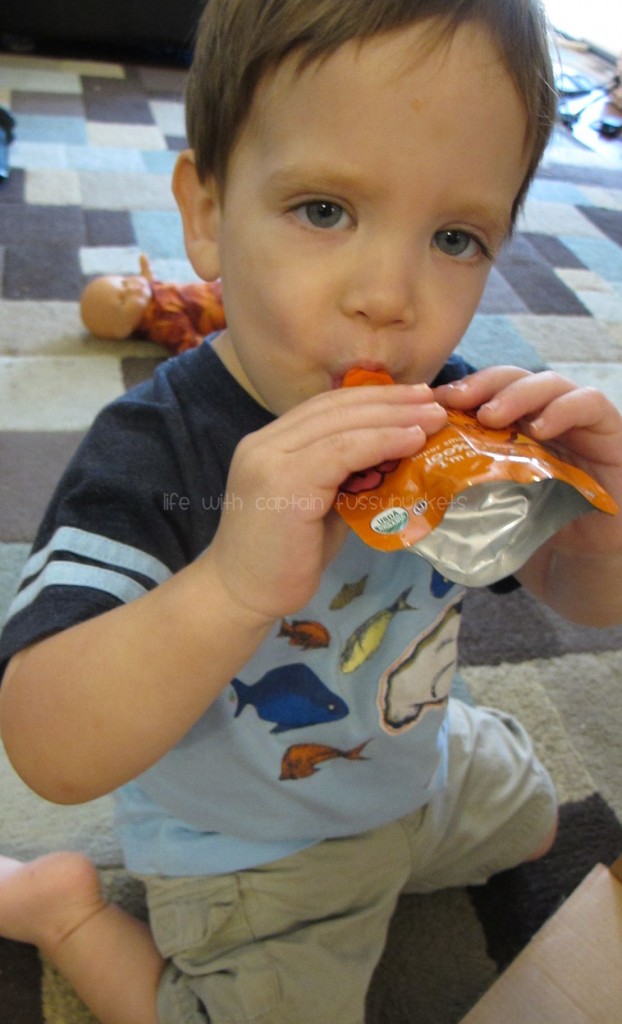 Ella's Kitchen is a great company who believes in healthy, organic food for little ones and also giving back to the community.  We're sold on Ella's Kitchen!  You can pick up some yummy fruit & veggie pouches, nibbly fingers, and more at Target, Kroger, Buy Buy Baby, and more.  Check the Ella's Kitchen website for a retailer near you!  
Follow Ella's Kitchen on Facebook and Twitter.
Samii A. is the lucky winner of the Ella's Kitchen box of goodies!  Congrats!