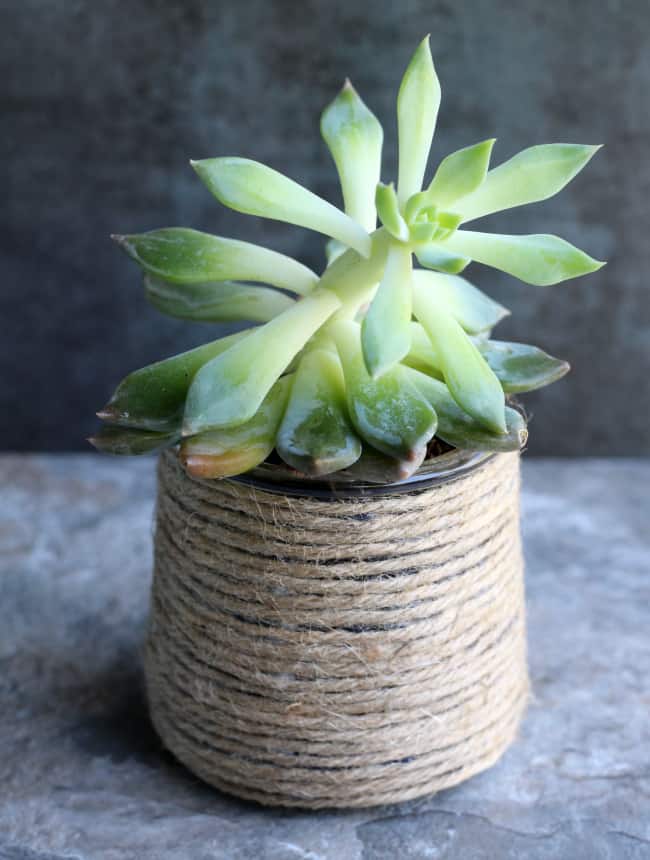 While my love for Oui yogurt has had to slow down (I've switched to better for you nonfat Greek yogurt,) I still pick up those cute little glass jars as a treat from time to time. Remember how I repurposed glass yogurt jars for Fall and Halloween?  I even made mini peanut butter pudding pies in them! They are not only adorable, but can serve many functions!
With Teacher Appreciation Day and Mother's Day in May, I made these cute DIY succulent planters using repurposed glass yogurt jars.
How To Make DIY Succulent Planters Using Repurposed Yogurt Jars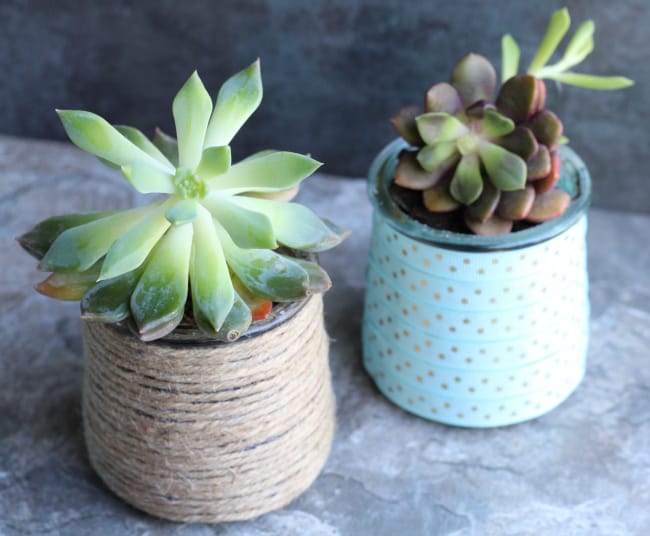 Materials needed:
empty washed and dried yogurt jars
hot glue gun
thin ribbon
small succulent plants
rocks for drainage
potting soil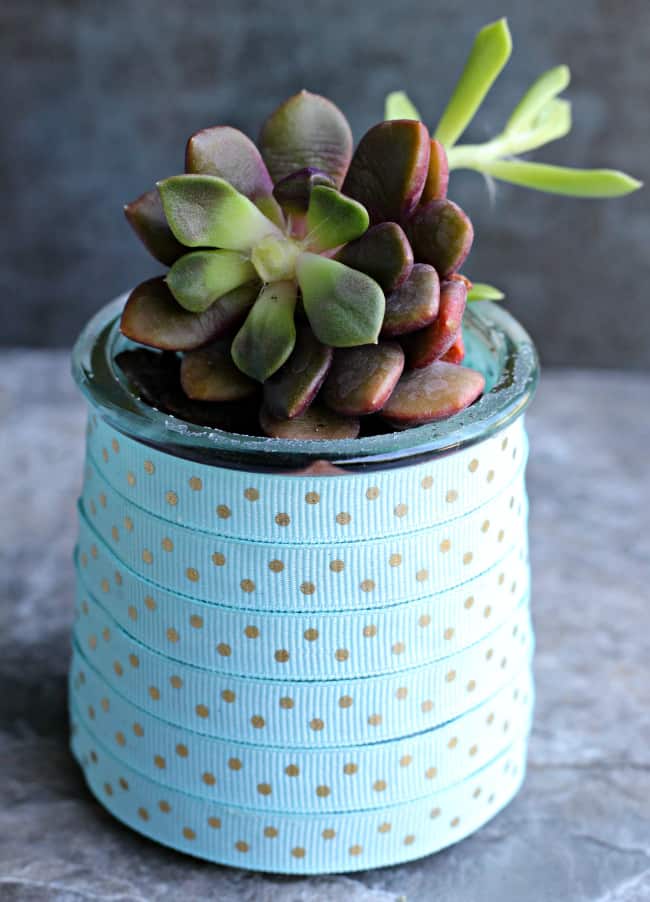 Directions:
Starting at the top under the rim of the jar, glue one end of your twine to the jar with hot glue.
Carefully hot glue the twine to the outside of the jar, a little at a time, until the entire outside is covered.  You can use one long piece of twine.
The ribbon is a bit trickier than the twine, but it is still pretty simple! Hot glue one end of the ribbon right under the rim, measure a piece that wraps all the way around, snip it, and glue it.  (You can also glue the entire piece if you prefer.)
Continue the same – cutting and gluing the ribbon – all the way down, making the ends line up in the back so the front is more visually appealing.
When done, place a few small rocks at the bottom for drainage.
Fill with potting soil.
Gently place your succulent down into the potting soil, covering up the root bulb.
Water lightly and watch your succulent grow!
Check out SoulyRested's list of 10 Best Planters for Succulents for more inspiration!
Don't miss these other fabulous ways to upcycle glass yogurt jars: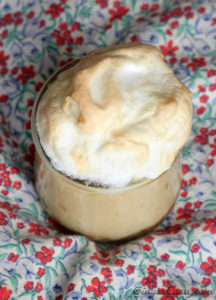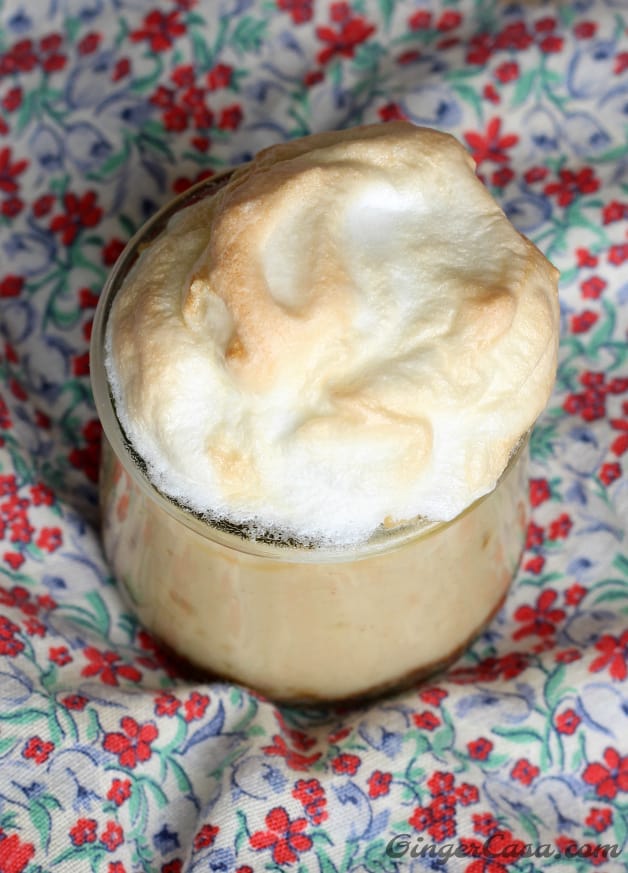 SaveSaveSaveSave