Make This Fun DIY Soccer Keychain And Soccer Snacks For The Game has been sponsored.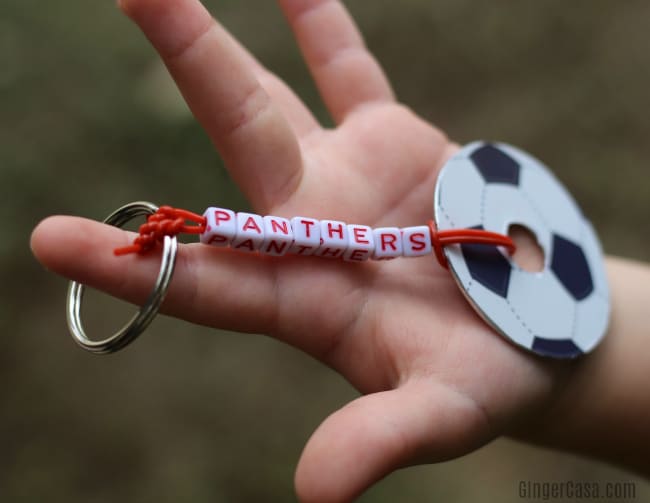 The end of summer means a lot of different things to different people. School, football season, and band have all begun. For our family, it means one thing: soccer. Hubby has been the assistant coach for our 8 year old for eight seasons and they are still going strong. Hubby and I tag team coach for our youngest, and our middle son tags along to each and every game. (He is the self proclaimed long-distance runner of the family.)

Soccer season is a bit crazy, both in the Fall and in the Spring. We find ourselves at soccer practice three times a week for the boys, with games on Saturdays and on some weeknights. It is so much fun and such a rewarding experience, but those busy nights can be hard! Both boys have been working hard at their soccer skills!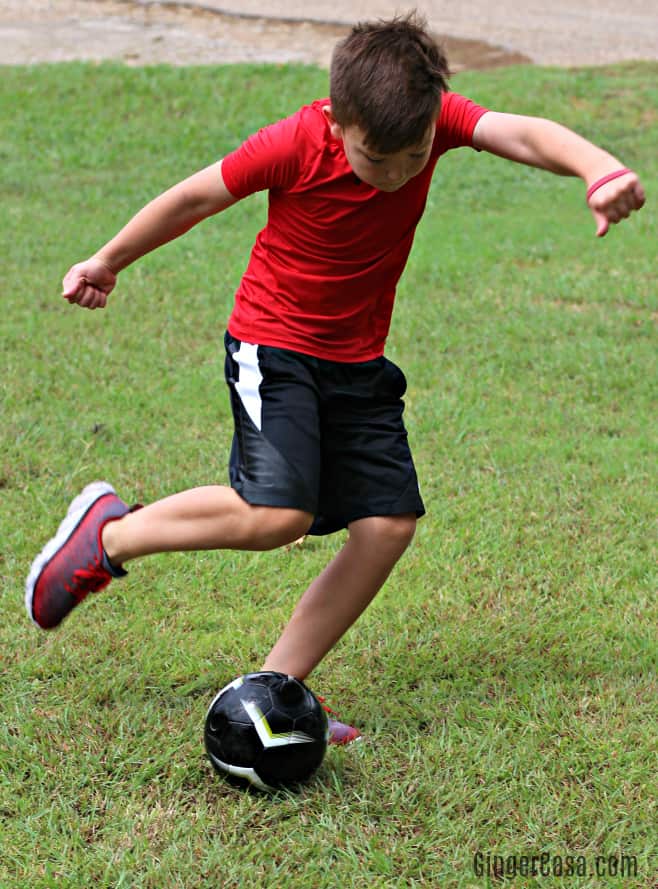 Choosing Soccer Snacks
Being a soccer coach and soccer parent means that we are in charge of snacks at least once per kid during the season. I usually grab whatever is on sale or whatever I see at the grocery store a few weeks ahead of time to be prepared. But then I saw a trend of handing out drinks and snacks that are not necessarily good after a high-intensity game. The best snacks for kids to eat after soccer games are ones that will replenish what was depleted during the game. For this reason, drinks with electrolytes and snacks with protein are great choices!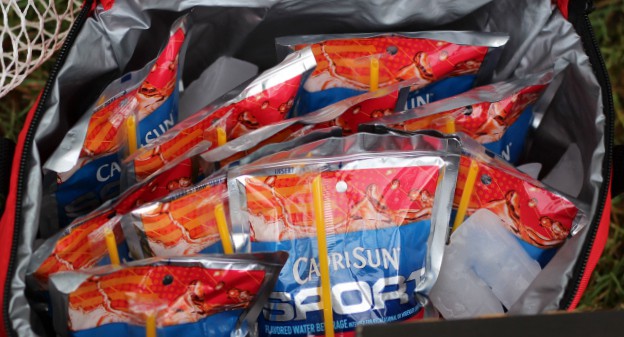 DIY Soccer Washer Keychain
A fun idea of something to include when it is your day to bring soccer snacks is making soccer keychains out of washers. We picked up some 2″ washers at a hardware store for 25 cents each.
I downloaded this soccer ball graphic for free on picmonkey.com. You could use the same or find a different one on the internet.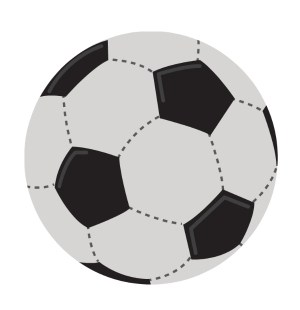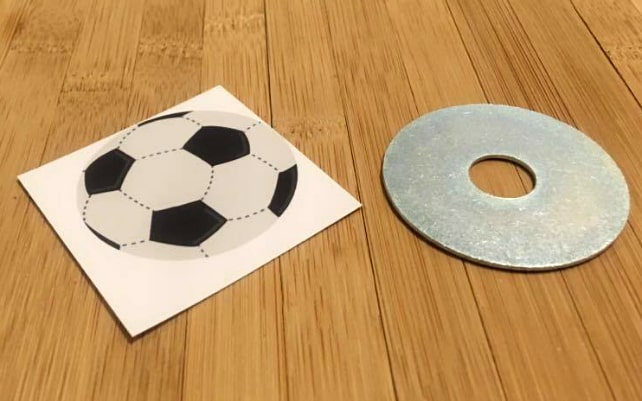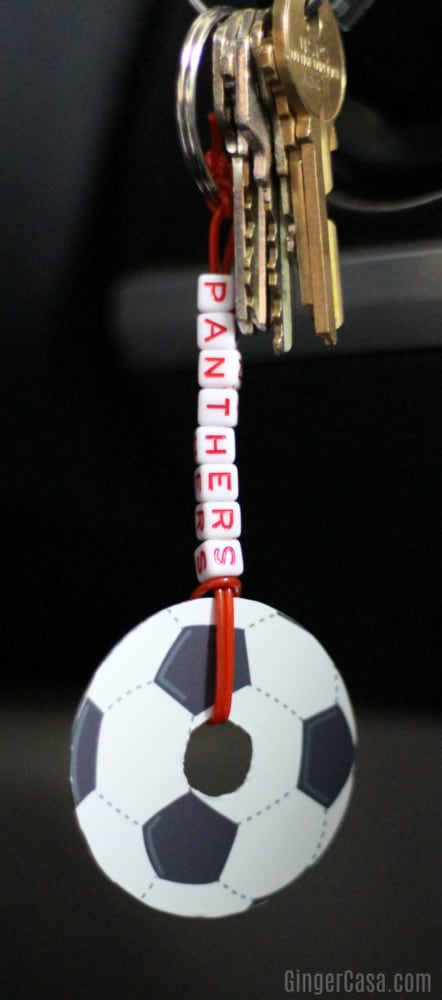 These soccer washer keychains are great for parents, too. And if you really want to get the parents smiling, get enough Capri Sun Sport and P3 protein packs for them. They are really good and a boost to your day!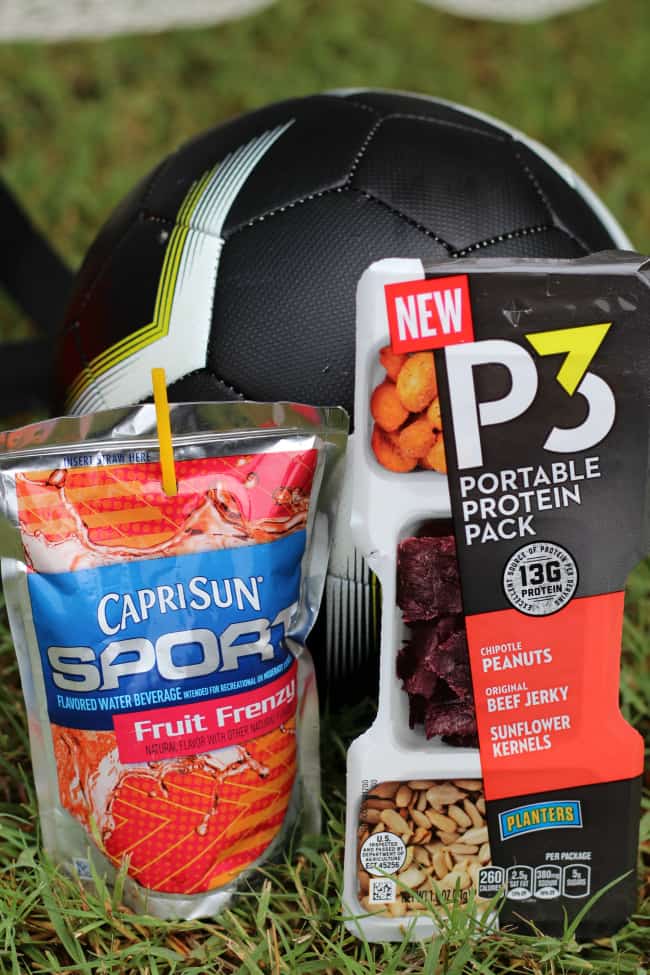 I am going to keep some of these on hand throughout the season for travel snacks, practice snacks, after school snacks and more! The boys love them as an after school snack.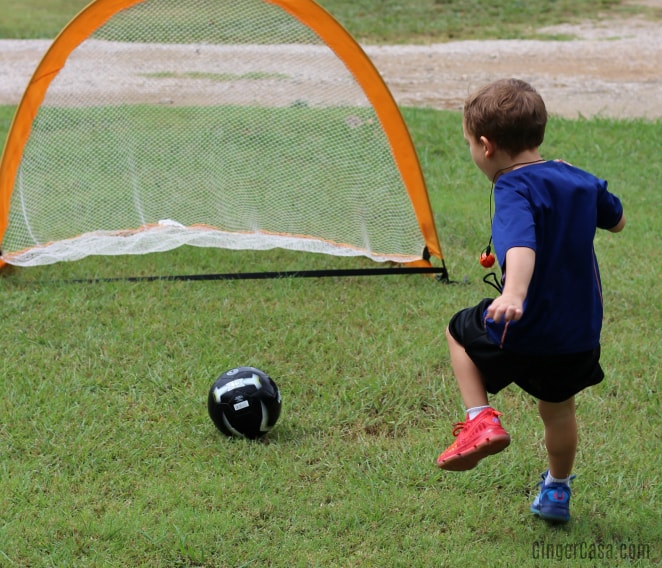 DIY Soccer Keychain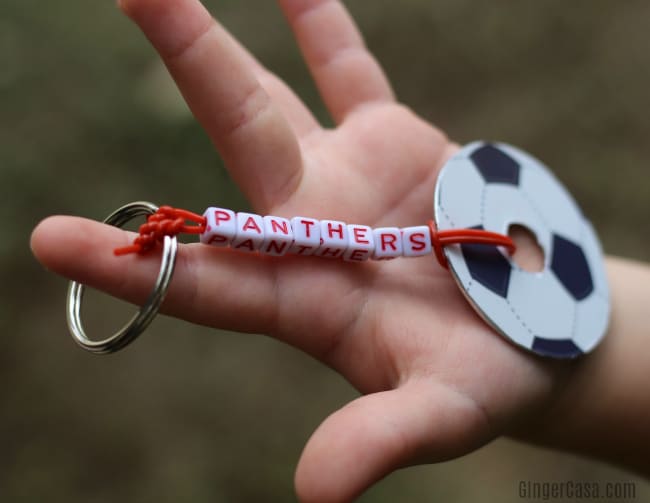 Materials
2" washer
printer sticker paper
string or plastic cord
plastic alphabet beads
key ring
knife
Instructions
I downloaded this soccer ball graphic for free on picmonkey.com. You could use the same or find a different one on the internet.
Print soccer ball graphic on sticker printer paper, making sure that it is 2" wide.
Cut soccer ball out and peel paper off of the back. Carefully stick it to the washer and press firmly.
Using a box cutter or knife, carefully cut out the center of the soccer ball.
Pick out the letters of your team or individual player's names from the alphabet beads.
Fold plastic cord or string over and string beads on both pieces.
Pull the loop end through the center of the washer and slide the beaded cord through the loop to tie it off.
Tie the beaded cord to your key ring and knot it multiple times to make it secure.
Recommended Products
As an Amazon Associate and member of other affiliate programs, I earn from qualifying purchases.
SaveSave
SaveSaveSaveSaveSaveSave
SaveSave
SaveSave
SaveSave
SaveSave
SaveSave
SaveSave
SaveSave
SaveSave
SaveSave
SaveSave
SaveSave
SaveSave
SaveSave
SaveSave
SaveSave
SaveSave