It happens to the best of us. While we're putting the groceries into the car, while trying to keep the 1 year old from jumping ship off of the shopping cart, then while you lean over to pick up the tossed sippy cup, there are no extra hands to hold your pants up! That's why Dapper Snappers have created Dapper Snappers for Women, the fashionable belt that prevents the annoying gap in the back of your pants and helps keep your jeans up! Dapper Snappers wants you to join in their No Mooning Campaign!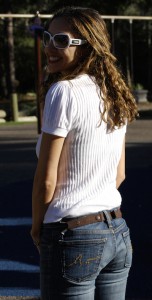 If you've ever heard of Dapper Snappers for kids and toddlers, Dapper Snappers belts for women works the same way. The belt is adjustable from 10-23″ and is place in the back three belt loops. It can also be used for a Maternity belt instead of the old rubber band trick, to wear your regular jeans longer.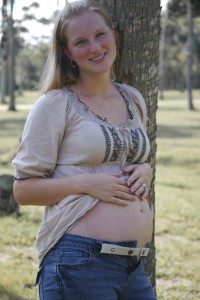 I really like wearing the Dapper Snappers for women. I have trouble keeping my favorite pair of jeans pulled up and Dapper Snappers really work well!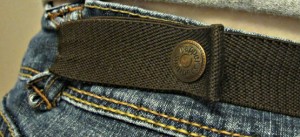 I received one or more of the products mentioned above without cost using Tomoson.com.
SaveSave