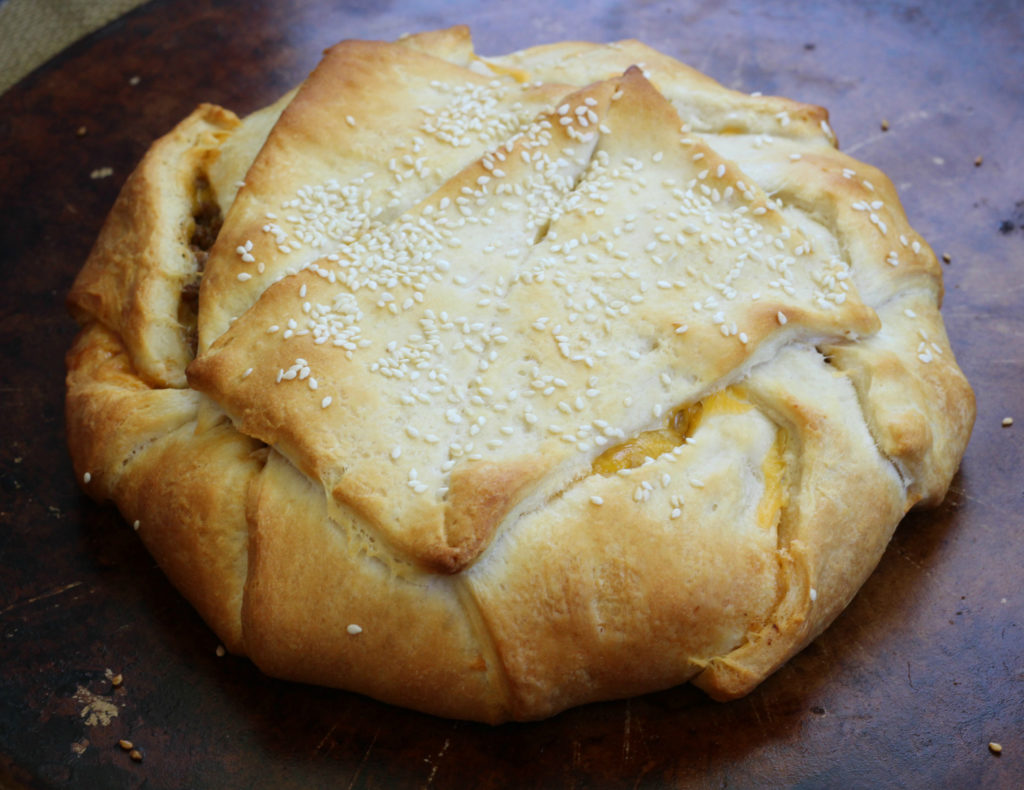 My mom always had this delicious dish growing up called Colossal Cheeseburger. I think my mom found the recipe in the newspaper, so it's not mine, nor hers, really, but all that matters is that it's DELICIOUS! We made it for the boys at the children's home when we were houseparents, and it was their absolute favorite meal. While we don't eat it super often around here, the hubby and boys really love it. Eat it with ketchup, mustard, pickles, fries, chips, whatever…it is so good!
This is also a recipe that is easy to make with the kids. Depending on their ages, kids can help cook the meat, spread out the crescent rolls, sprinkle the cheese, roll up the huge burger, etc! It's fun to make AND fun to eat!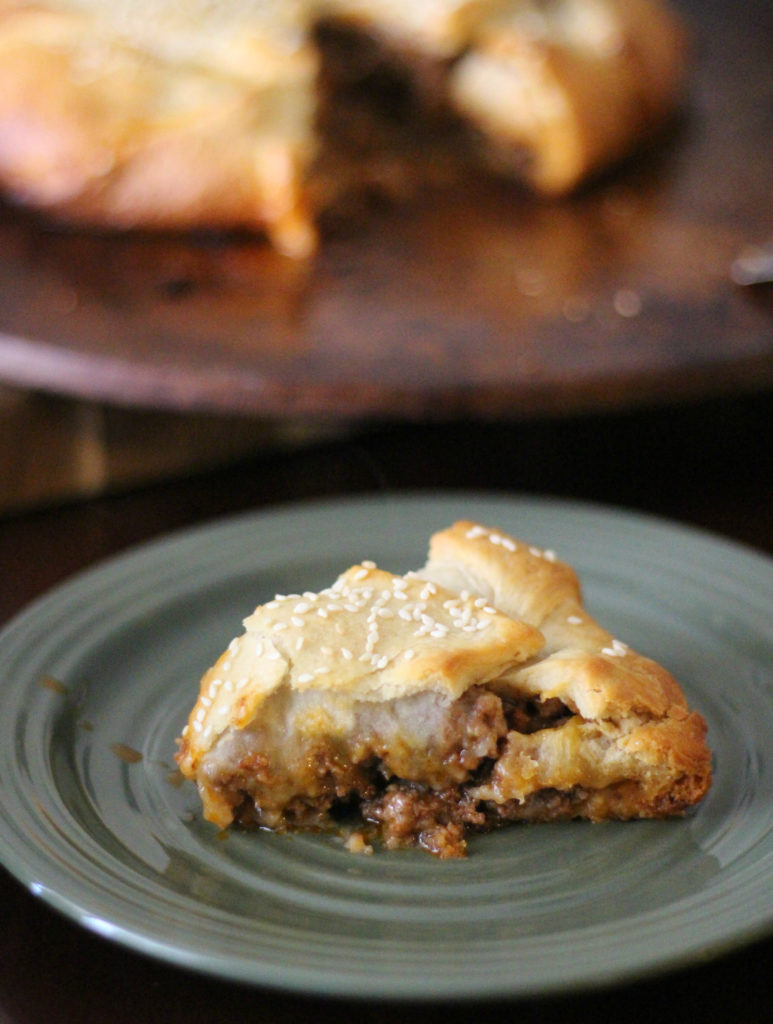 Colossal Cheeseburger!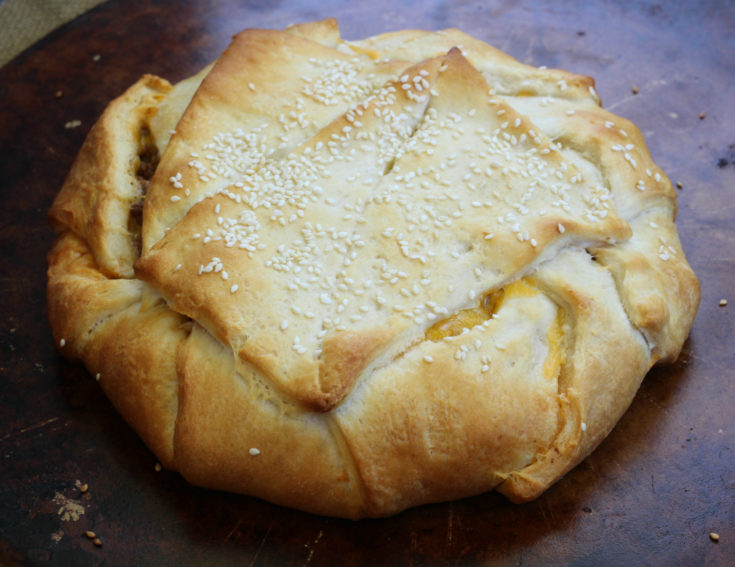 This recipe for Colossal Cheeseburger has been a family favorite for many years!
Ingredients
2 cans of refrigerated crescent rolls
1 1/2 lbs ground beef
1/2 tsp salt
1/2 tsp pepper
8 oz can of tomato sauce
1 cup shredded Cheddar cheese
Instructions
Preheat oven to 375 degrees.
Grease pizza pan with oil, or use seasoned stoneware.
Brown ground beef, drain fat.
Stir in salt, pepper, and tomato sauce.
Simmer on low heat while preparing crust.
Separate crescent roll dough into triangles. Arrange 13 triangles around prepared pan in a spoke fashion.
Press dough to seal perforations.
Spread meat mixture over the dough.
Sprinkle with cheese.
Bring dough up over filling, and add in the remaining three triangles to fill the "gaps" on top, then seal them all up.
Bake at 375 degrees for 20 to 25 minutes until crust is no longer doughy.