This cloth diaper laundry post was brought to you by Rockin' Green. All opinions are mine.
When I began cloth diapering Captain Fussybuckets, I asked around to see what the best option was. I decided to first go with the simple route and just see how regular detergent worked. What a horrible idea. Our brand new cloth diapers were stiff and smelly and I immediately regretted switching to cloth diapers. But then, a friend told me about Rockin' Green. It was a new company that made detergent strictly for cloth diapering. I got a sample and I knew that it was a great choice because after I "rocked a soak" and began using Rockin' Green, my diapers were saved and I actually enjoyed cloth diaper laundry. (I know that sounds silly, but if you are a cloth diapering parent, I'm sure you understand.)
Well, that was almost five years ago and two babies later, we are still using Rockin' Green. I have never tried using anything else on my cloth diapers and I never will. Rockin' Green works for us.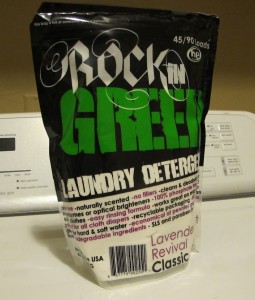 Here are some other reasons I love Rockin' Green. All of their products are:
eco-friendly

biodegradable

comes in recyclable packaging

contain no phosphates

gluten and vegan friendly

contain no SLS or parabens

contain no optical brighteners

scented with distillations of natural essential oils – never artificial scents
I feel good knowing that Rockin' Green is soft and gentle. All formulas contain plant based surfactants. For awhile, I used Barenaked Babies with the Captain because of his sensitive skin, but he had absolutely no problems when I switched to a scented version. It was just precautionary, but just know that option is always available if your babe is sensitive at all.
I was sent a package of Rockin' Green Classic Rock detergent in Lavender Mint Revival to review. I love the scent and how it smells good, but not overwhelming as I scoop some into the washer to clean Baby Brother's diapers. Each bag can do up to 90 loads and they really do last a long time. Here's to a few more years with Rockin' Green, making my cloth diaper smell good!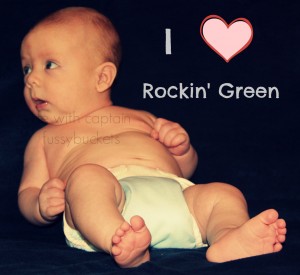 Through the years, the company has really evolved and perfected their cloth diaper detergent and has even branched out to make other products like room deodorizer, pet toy and bedding detergent, ammonia bouncer, detergent for mama cloth, and more. The original Rockin' Green cloth diaper detergent also comes in Hard Rock if you have hard water, which we did at our last house and it was awesome!
Enter to win a bag of Rockin' Green in the Rafflecopter form below! Then go check out the Rockin' Green website and follow them on Twitter and Facebook to stay up to date on new products and deals!