Chocolate Oatmeal Waffles
Waffles have been a family favorite for many years.  I remember my mom making a huge, fresh batch of waffles and keeping the leftovers in the fridge or freezer for us to toast and eat all week long.  There's nothing like homemade waffles!  
I was given the challenge of creating a recipe with a secret ingredient.  Of course my mind immediately went to my love for waffles.  It took some tweaking and adjusting the recipe, but I know that these Chocolate Oatmeal Waffles are a winner because my kids and husband loved them.  They can be eaten for breakfast, snack, or a delicious dessert!  
So what's the secret ingredient?  It's none other than iron-fortified Gerber oatmeal cereal, found in the baby food aisle at Walmart.  Yes, it's one of baby's first foods, but it also makes a healthy food subsitute.  Gerber cereals contain a blend of six B vitamins, Vitamins E and C, iron, zinc, and calcium, making every recipe you make healthier for everyone!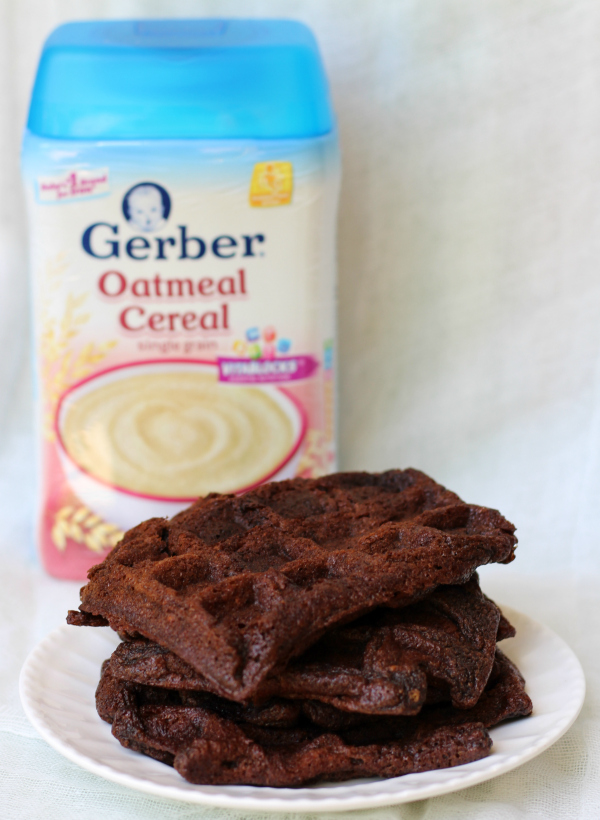 Ingredients:
3/4 cup Gerber Oatmeal Cereal

1/3 cup flour

3/4 cup coconut sugar (can use equal amount of regular sugar instead)

1/2 cup cocoa

1/2 tsp baking powder

1/2 tsp baking soda

1/4 tsp salt

2 eggs

1 cup milk

1/4 cup butter or coconut oil, melted

1 tsp vanilla
Directions:
Mix Gerber oatmeal cereal, flour, sugar, cocoa, baking powder, baking soda, and salt in a mixing bowl until combined well.

Add in eggs and milk and mix with mixer or whisk until blended.

Gradually add in melted butter or coconut oil until smooth.

Add in vanilla.

Pour batter into preheated waffle iron and cook according to manufacturer's directions, careful not to burn.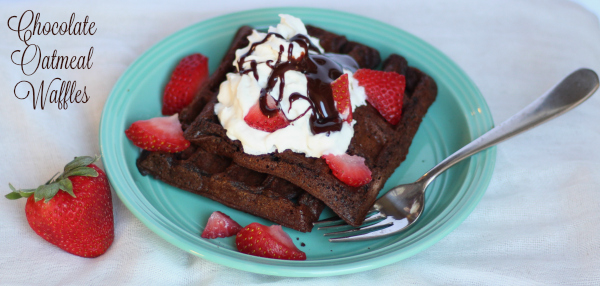 Who knew that something intended for babies could be such a delicious addition to your favorite recipes?  Think of all of the possibilities!  Add in extra vitamins and minerals to just about anything, making it easy for your family to get the nutrition they need.
SaveSave