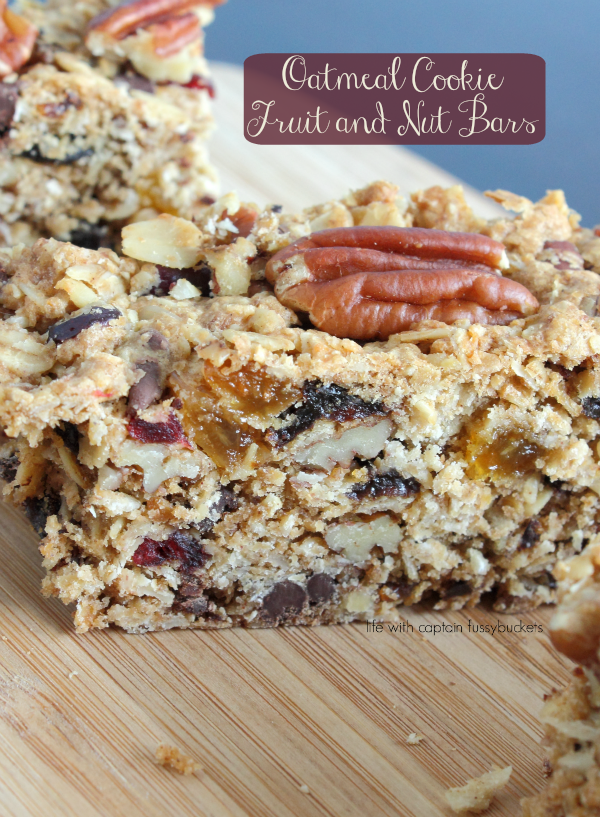 We are all cookie lovers in this house. Sometimes, I'll admit, I just make cookies to eat the yummy dough (shhh!) but this recipe is great because you can use store bought chocolate oatmeal cookie dough to make delicious, hearty, nutritious oatmeal cookie bars. The add-ins deliver flavor and something sweet and special in your warm cookie bar. Pair with a glass of cold milk, coffee, or iced tea, and it's a great afternoon snack! (Easily substitute other nuts or leave them out to make this recipe allergy friendly.)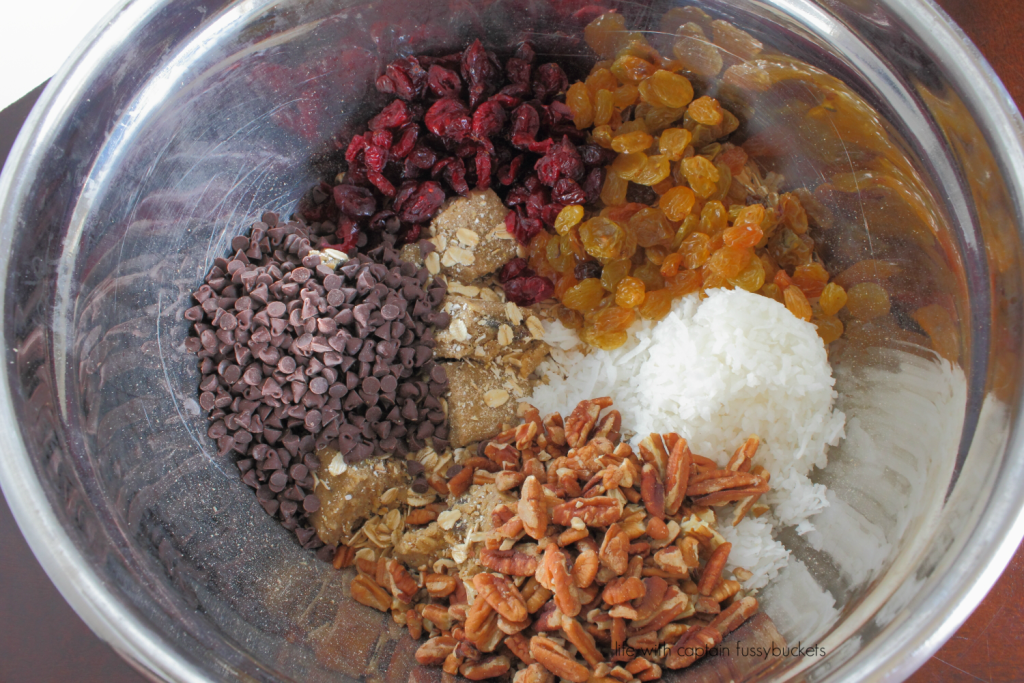 You can throw this recipe together fairly quickly, and it saves well on the counter top. So, you do not have to be the first one up making breakfast. Kids can come help themselves along with a glass of milk and start their day!
Another great aspect of this recipe is that kids can make it by themselves or with help. All it takes is a little measuring and mixing, and it's ready to cook! Kids definitely take ownership of the things they help create, and this is the perfect recipe to make.
If you're looking for other simple make ahead breakfasts, check out my Blueberry Yogurt Muffins and Banana Muffins that you can store easily and can even be frozen!
Chocolate Oatmeal Cookie Fruit and Nut Bars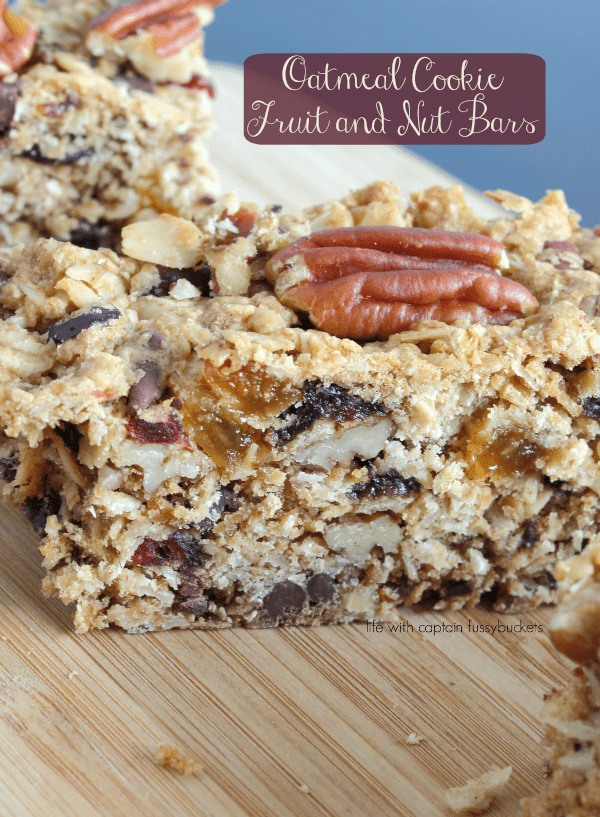 This recipe for Chocolate Oatmeal Cookie Fruit and Nut Bars are a delicious recipe for on the go breakfasts and snacks!
Ingredients
1/2 cup Golden Raisins or Goldenberries
1/2 cup Dried Cranberries
one 16 oz.package Oatmeal Raisin Cookie dough (or your favorite homemade recipe)
1 1/2 cups oats
1/2 cup pecans, roughly chopped
1/2 cup coconut, shredded
1/2 cup mini semisweet chocolate
Instructions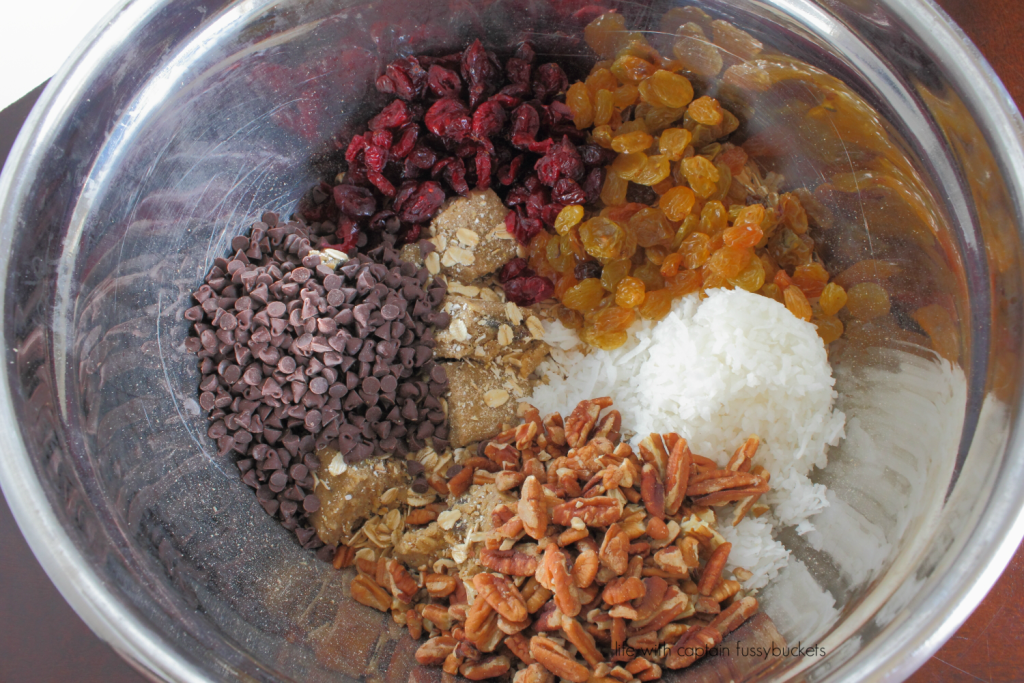 Preheat oven to 350˚.
In a small bowl, soak the raisins and cranberries in 2 cups warm water for 5 minutes, drain.
In another bowl, break the oatmeal cookies apart and add the oats, raisins, cranberries, pecans, coconut and chocolate chips – mix to combine.
Place the mixture into an 8×8 inch pan lined with lightly greased parchment paper with a little excess paper hanging over the edges to use as handles to remove from the pan for cutting.
Optional -, place whole pecans or additional chopped pecans on top.
Bake at 350˚ until deep golden brown, 30-35 minutes.
Let cool before cutting into bars.
Store in airtight container unrefrigerated up to one week. Refrigerate for up to two weeks.
*contains affiliate links at no extra cost to you*