This is a sponsored post written by me on behalf of Blue Plate Mayonnaise. All opinions are 100% mine.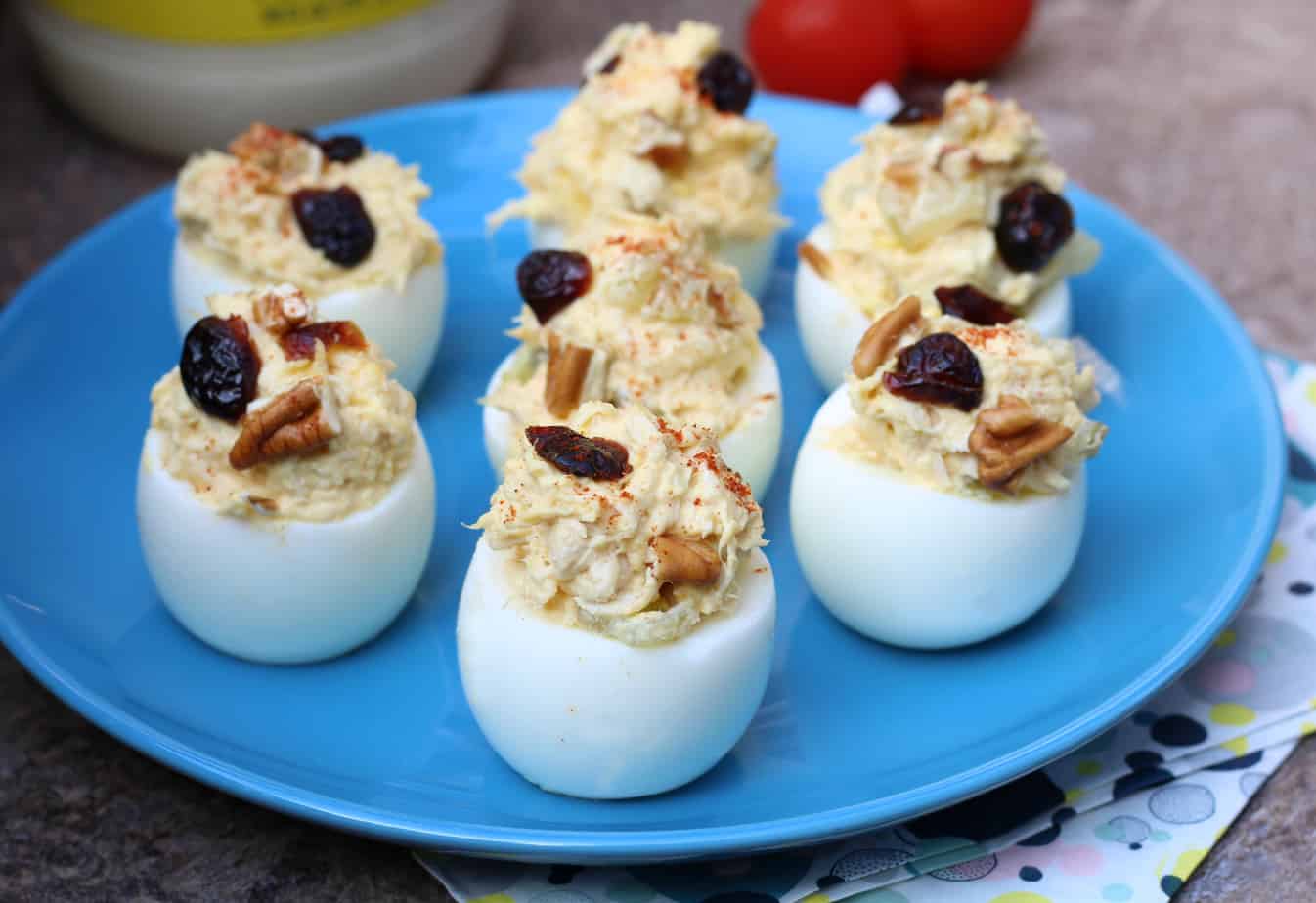 Deviled eggs are a staple at potlucks and bbqs, but they are a welcomed addition to any party, meal, or celebration. These Chicken Salad Deviled Eggs take the traditional deviled eggs up a notch and turn it into a delicious side item OR meal!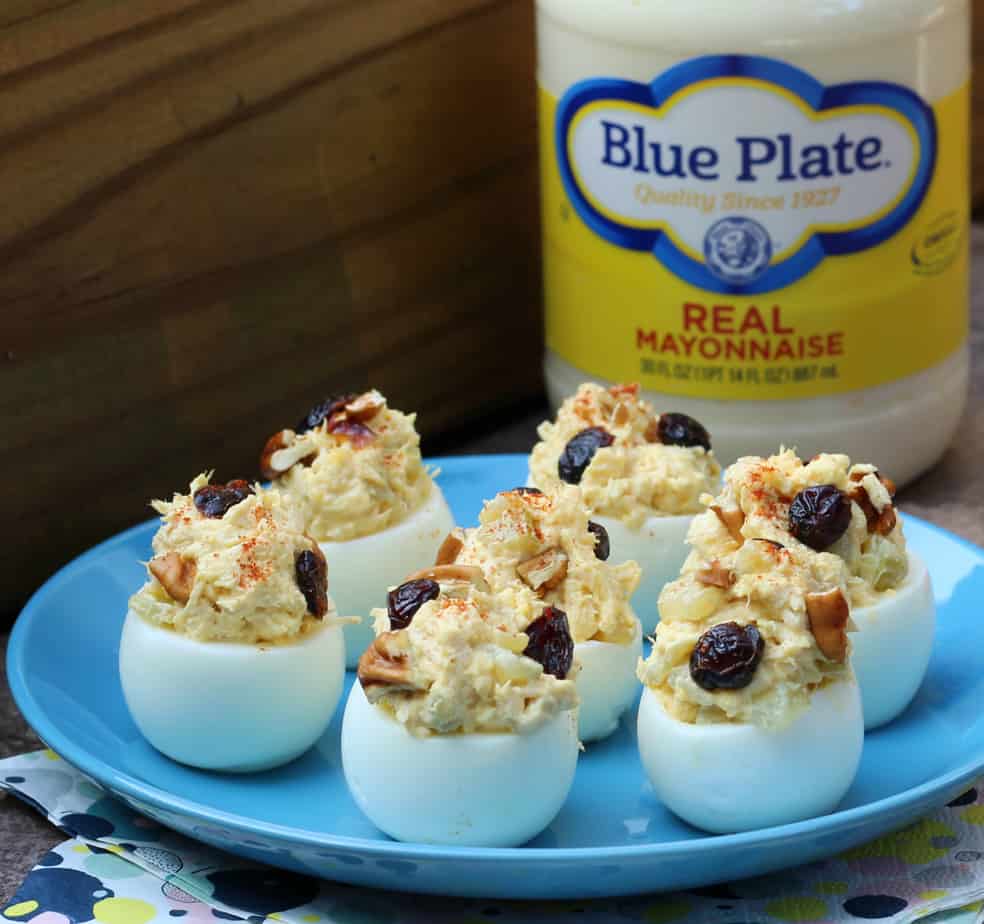 I love seeing chicken salad sandwiches on a menu when we go to delis and hometown restaurants. Every restaurant has their own special touch to their recipe, and I just love it. These chicken salad deviled eggs are my latest special touch!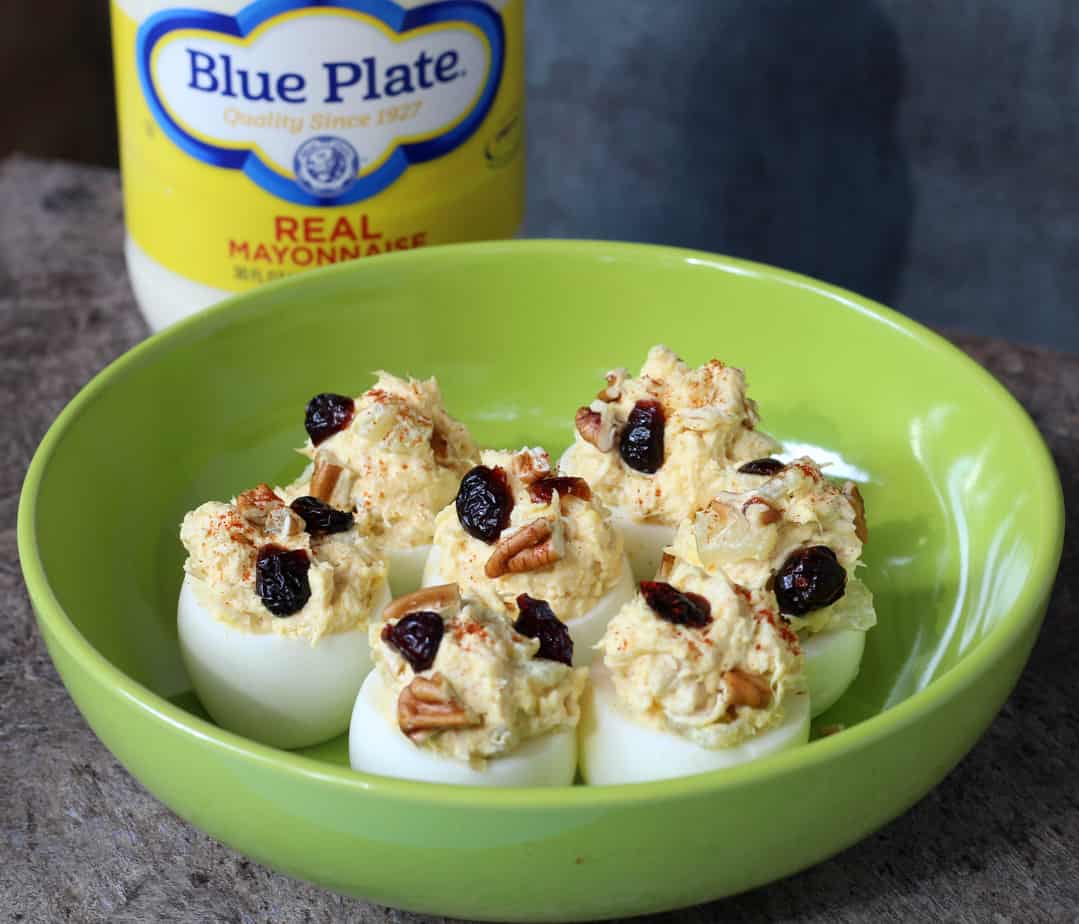 When I make chicken salad at home, I can use all of my favorite ingredients, like dried sugar free cranberries, pecans, and Blue Plate REAL Mayonnaise. Blue Plate Mayonnaise is made from a simple, time-honored recipe of oil, vinegar and only the egg yolks, making it extra rich and creamy. Voted #1 Mayonnaise by Epicurious, it blends well in this delicious recipe!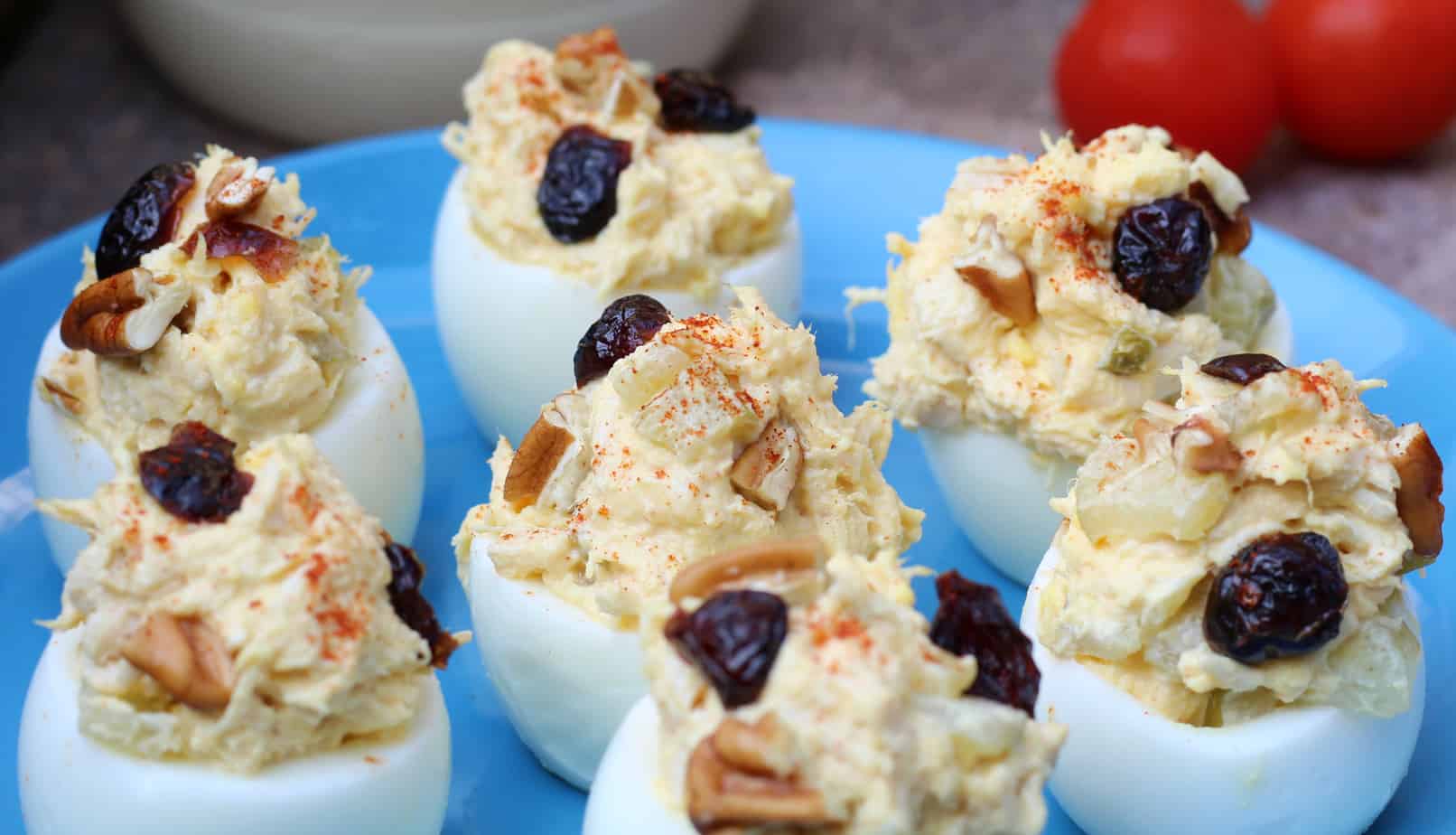 See how I elevated Macaroni and Cheese!
Find the product near you and Find recipes using Blue Plate Mayonnaise here
Chicken Salad Deviled Eggs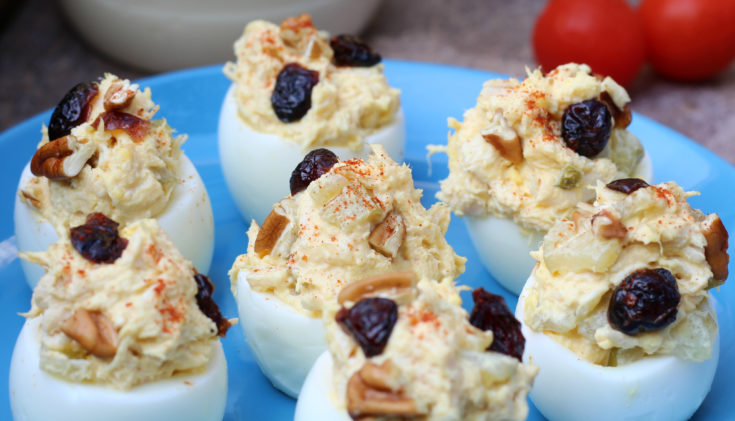 Elevate traditional deviled eggs with these delicious Chicken Salad Deviled Eggs!
Ingredients
7-8 hardboiled eggs
1 cup cooked chicken
1/2 cup Blue Plate Mayonnaise
1 TBSP mustard
2 TBSP dill pickle juice
pinch of salt
1/4 cup chopped dill pickles
1/8 tsp paprika
1/4 cup pecans, chopped
1/4 dried cranberries
Instructions
Peel hard boiled eggs when cool and place on a paper towel to remove any excess water.
Using a sharp knife, hold the egg longways and cut a tiny bit off of one end of the egg, so it can stand up.
Cut about 1/3 off the other end and discard the tips.
Using a small knife or spoon, remove the egg yolks carefully and place them in a bowl.
Mix together half of egg yolks, Blue Plate mayo, mustard, salt, chicken, and pickle juice, 1/2 tsp at a time, until desired consistency is achieved.
Add in cranberries and chopped pecans, if desired, and stir gently.
Gently spoon chicken/egg salad into eggs and overfill.
Sprinkle with paprika.
Serve and enjoy!