Boosted Homemade Chocolate Pudding Recipe – Fill In The Gaps with PediaSure

Homemade chocolate pudding is one of my favorite things. It is so smooth and creamy, and I have fond memories of eating it as a kid. Storebought chocolate pudding is okay, but homemade is so delicious!
I made some yummy boosted homemade chocolate pudding for the kids. I call it "boosted" because I substituted PediaSure SideKicks for the milk! SideKicks help to fill gaps in nutrition, which happens often with little ones. Each shake contains 7g of protein, 3g of fiber, and 25 essential vitamins and minerals. They are also gluten-free, kosher, halal, and suitable for kids with lactose intolerance.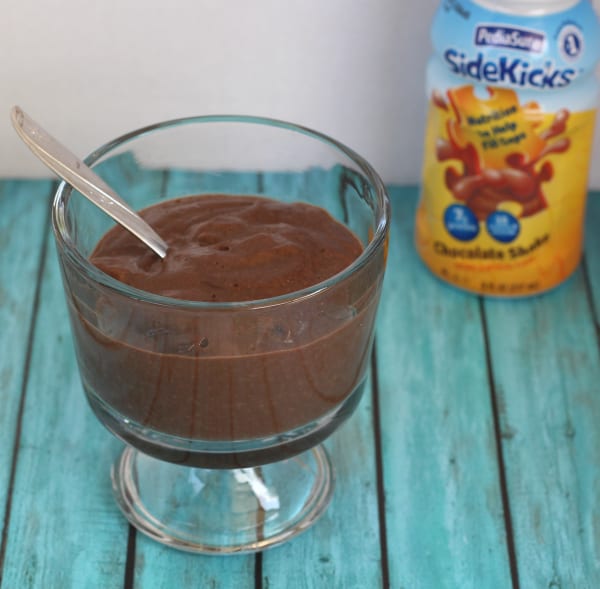 Boosted Homemade Chocolate Pudding

makes 2-3 servings

Ingredients

2 large egg yolks

2 TBSP organic corn starch

2 cups of PediaSure SideKicks, Chocolate Shake flavored, divided

1/2 cup of coconut sugar (or other sugar)

1/8 cup unsweetened cocoa powder

dash of salt
Directions

In a small bowl, break two eggs and pour off the egg whites. Save for another recipe.

Carefully remove the membranes off of the egg yolks and discard.

Whisk two egg yolks for about 30-45 seconds.

Sift 2 TBSP cornstarch into the egg yolk mixture and whisk together, along with 1/4 cup of chocolate flavored SideKicks.

Whisk until smooth and set to the side.

Pour sugar, cocoa, salt, and 1 3/4 cups of chocolate flavored SideKicks in a medium sauce pan.

Heat on medium-high until just bubbly (not a full boil.)

Remove from heat.

Scoop out about 1/4 cup of the hot mixture and slowly add to your egg mixture, while whisking quickly.

Pour combined mixture back into the chocolate mixture and cook on medium heat, bringing to a boil.

Continue to whisk.

When a full boil is reached, turn down to a simmer and whisk and cook for 1-2 minutes until pudding is thick.

Remove from heat and serve into dishes immediately, or chill and serve cold.

Garnish with crushed pretzels, graham crackers, whipped cream, etc!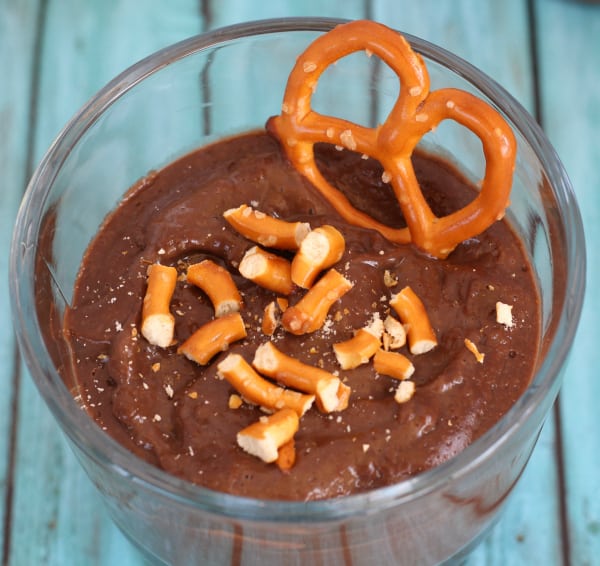 This chocolate pudding is good warm or nice and cold from the fridge!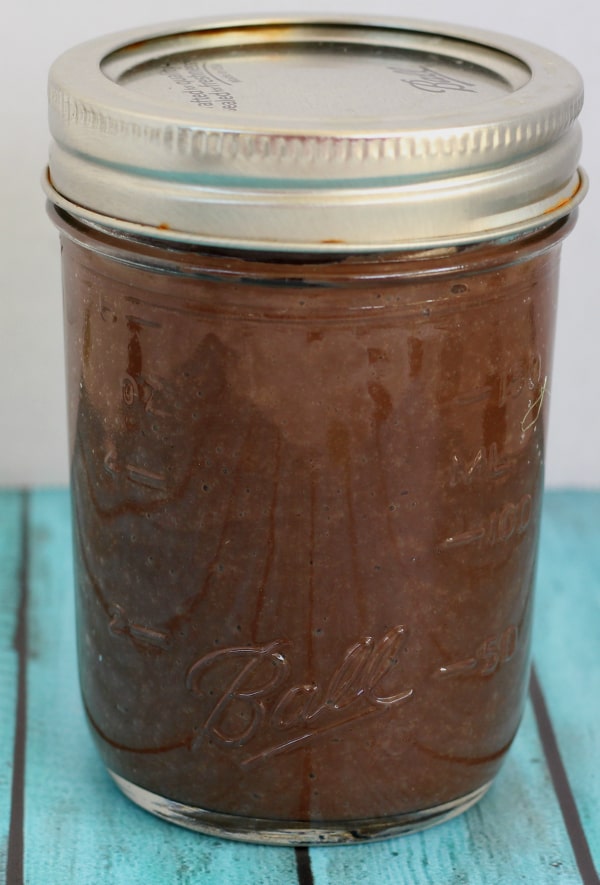 My boosted homemade chocolate pudding is a great way to get the nutrients in. My husband and I could not even tell that there was anything different about the pudding, so kids surely won't be able to tell. This is great for our 7 year old, who does not like any sort of chocolate-y drink, or anything that resembles milk!
Our 5 and 2 year-olds, however, LOVE PediaSure SideKicks and I'm thrilled because they really do need the extra nutrition sometimes!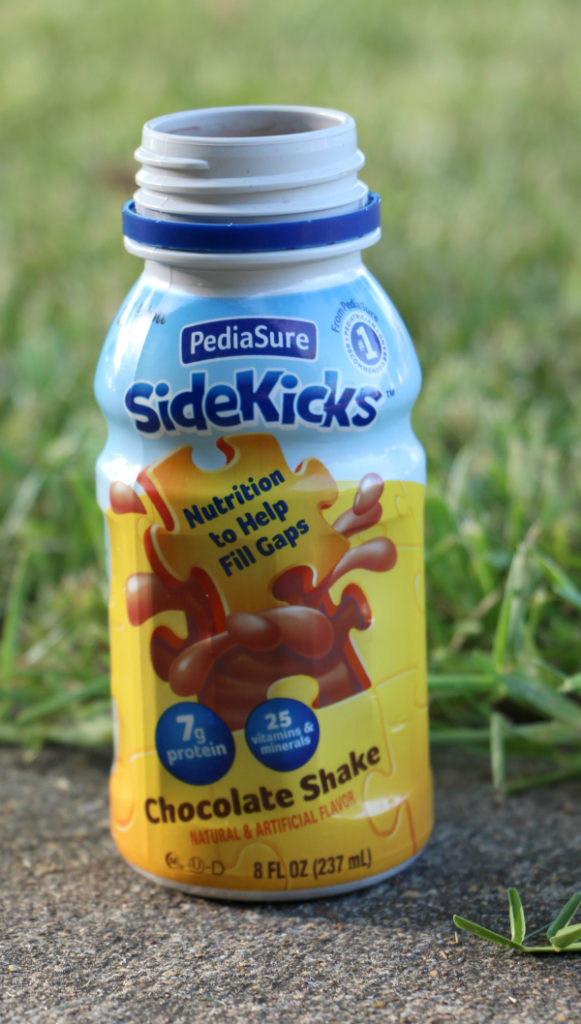 This guy right here eats fairly well most days, but there are definitely times when he doesn't want anything to eat and then ends up "hangry" in no time. He LOVES Chocolate Shake flavored PediaSure SideKicks, and I'm so glad! He has been borderline on his anemia tests in the past, so I really do not like him getting hungry! SideKicks help him run and play and enjoy life without getting too worn out.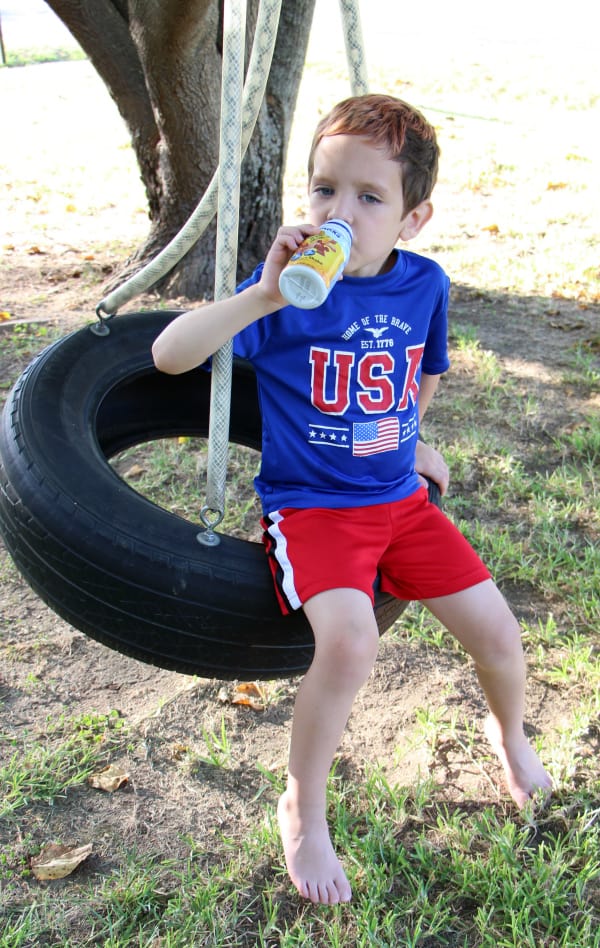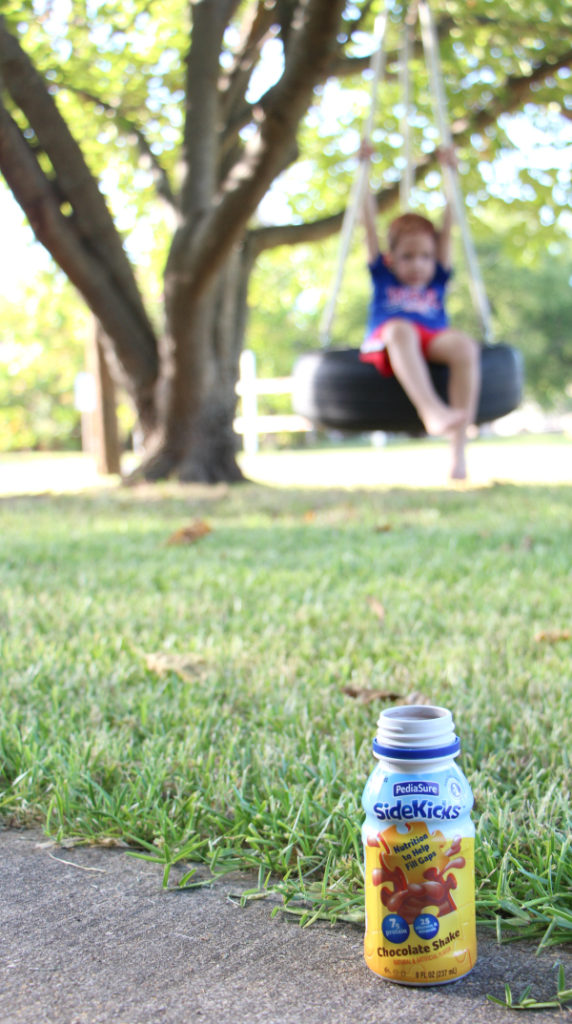 SideKicks come in three flavors – chocolate, strawberry, and vanilla, and can be added to just about any recipe that contains milk. Just swap the milk for SideKicks and you're good to go. AND right now, save with this Ibotta deal! I know I will be buying more at Walmart, ready to go for the school year!