This cloth diaper post was brought to you by Royal Fluff. All opinions are mine.'
Baby Brother inherited many cloth diapers from his older brothers, but I wanted him to have something new and luxurious for his cloth diaper days. When I was asked by Royal Fluff to review their adorable diapers, I had no idea just how luxurious they would be! I was sent two pocket diapers, "Prince in Blue" and an adorable "Blue Stars on Black" print: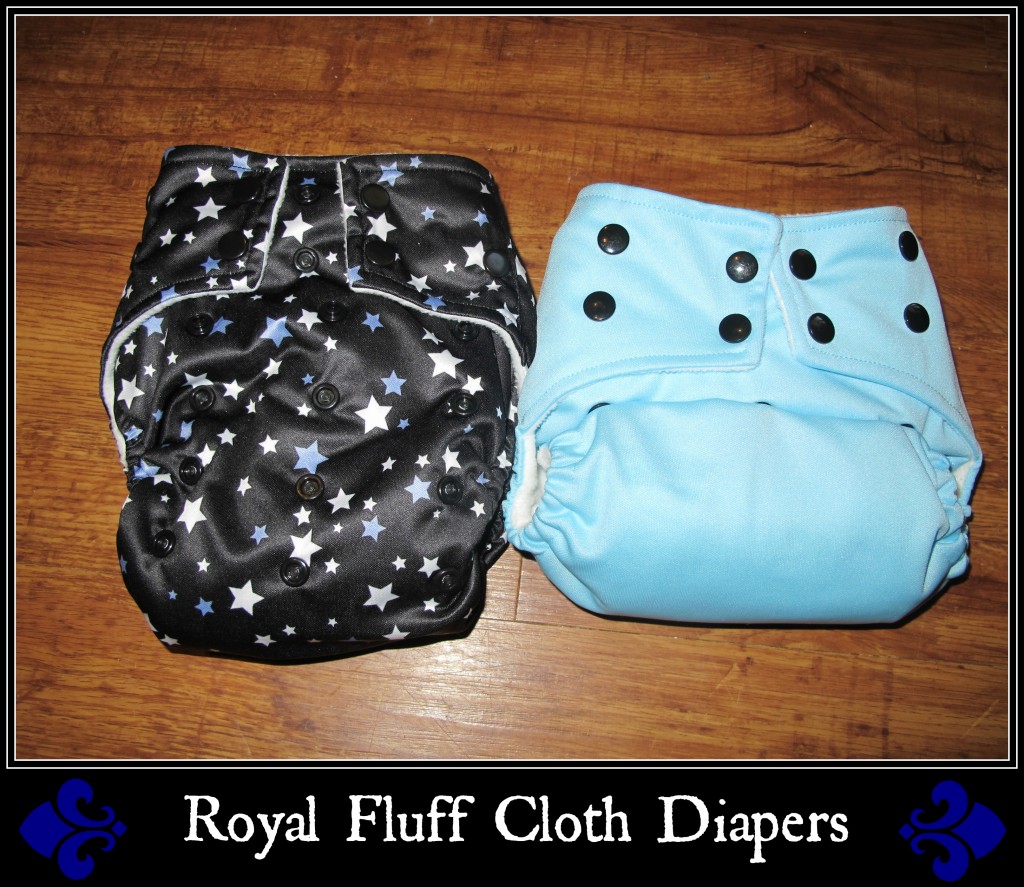 The outside of the Royal Fluff diapers are super adorable, but it's the inside that really gets me. It is made with fleece and so super soft and luxurious. I have never felt a cloth diaper so soft on the inside!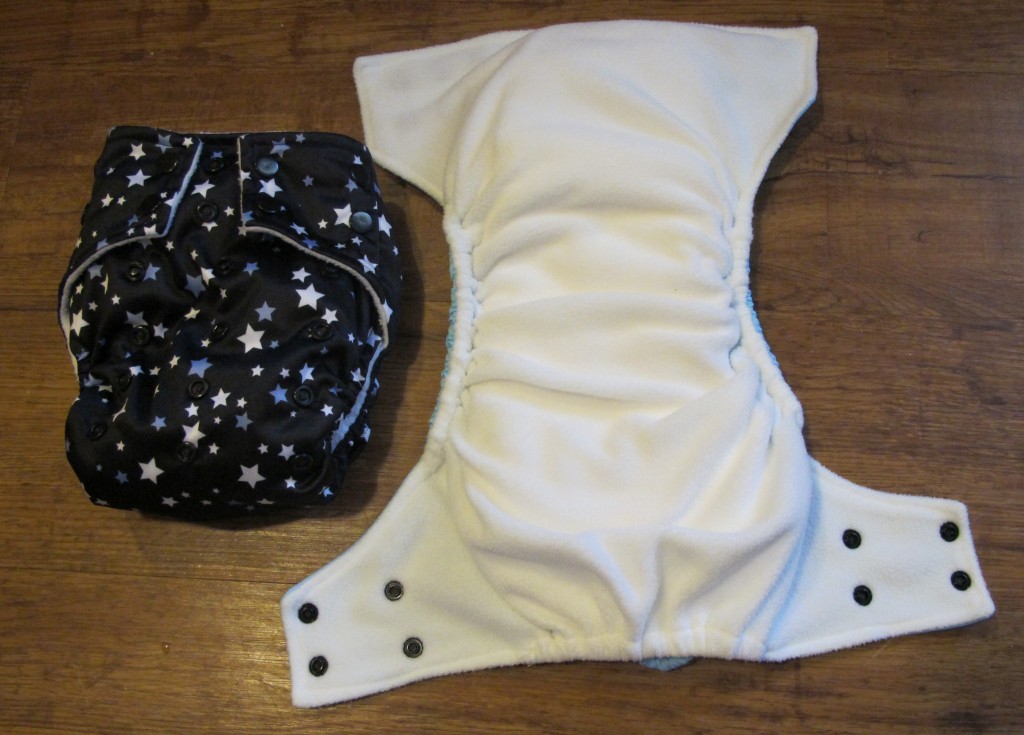 Other things that I love about these diapers are:
trim fit

one size (fits most babies from newborn to potty training)

breathable

waterproof PUL outer

durable snaps

big pockets for stuffing as many inserts as your baby needs

comes with one microfiber insert
​So how did they hold up on Baby Brother? He is around 19 pounds at 4 months old, chubby and tall! He also is a heavy wetter. I played around with the different snap settings and while he is big enough to fit into it completely unsnapped, it was a more snug fit if I snapped one row up on the bottom. They held up fabulously and stayed dry. I did realize that since he IS a heavy weatther, we needed an extra insert, but that's pretty normal with him. (You can buy extra inserts at the Royal Fluff website for a reasonable price – $6.25 each.)
I am just in love with this print, though. SO cute! And there are many more like it on the website, for girls and boys. Plus, there are adorable wetbags to match!