This post was brought to you by Kushies. All opinions are mine.
Being the third child is hard. Scoff if you will, but I was the third child and my older brothers might see it differently, but being the baby has it's challenges! The constant noise, physical battles, living up to older siblings' reputations, and having to wear hand-me-downs is what we babies of the family have to suffer through! Okay, okay, so it wasn't that bad. And, I was a the first born girl so I did get new clothes. But Baby Brother is the third boy and while he does not care what he wears, it is nice to have some new things from time to time….especially cloth diapers!
Throughout our cloth diapering journey, I have continued to hear great things about Kushies. Their diapers are adorable, but for whatever reason, I never tried them, until now. We tried the Kushies Ultra Lite "All in One" diaper, in White Crazy Circles. The outer shell is lightweight and waterproof. It has a hook and loop closure system, which usually I am not a fan of, but Kushies makes it work because of the positioning and length of tabs: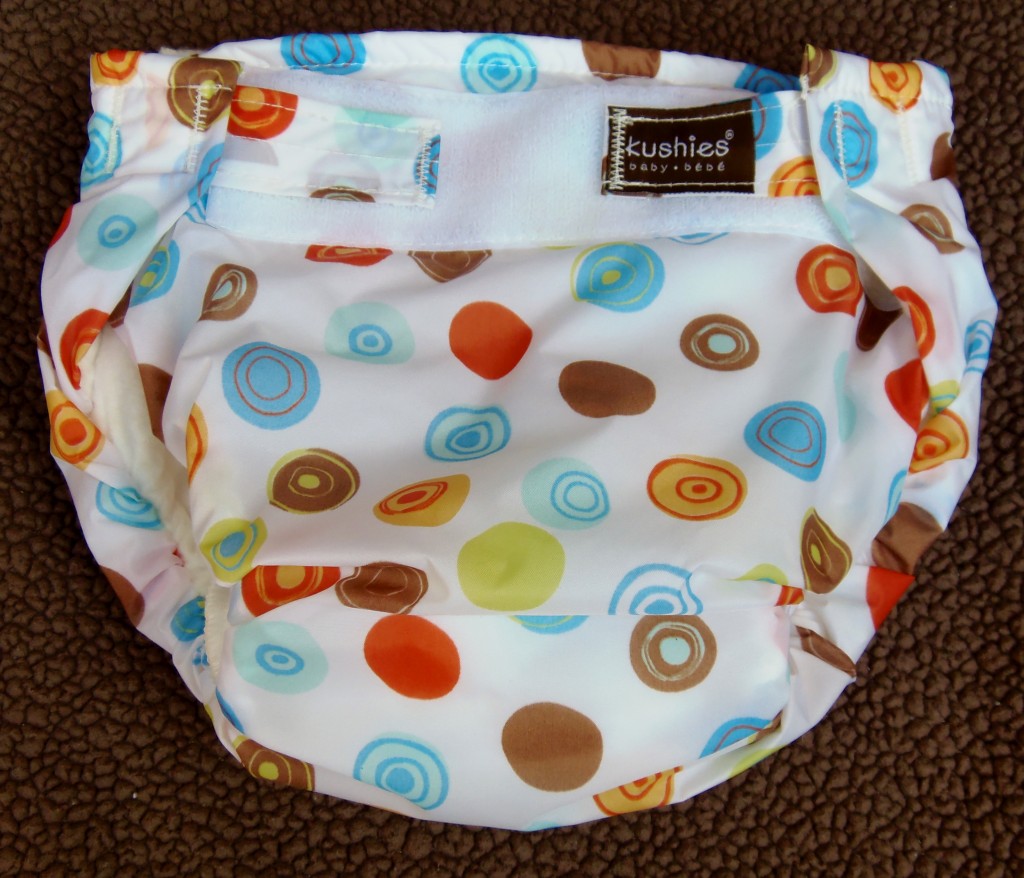 This diaper is less than $20, which makes it easy on a family's budget. It features six layers of 100% cotton flannel with a super absorbent soaker layer inside. And the best part is….this diaper contains a patented built-in flap that can be folded up for boys or down for girls for extra absorbency. The infant diaper fits babies 10-22 pounds and sells for only $14.49. The toddler version is $17.49 and fits from 22-45 lbs.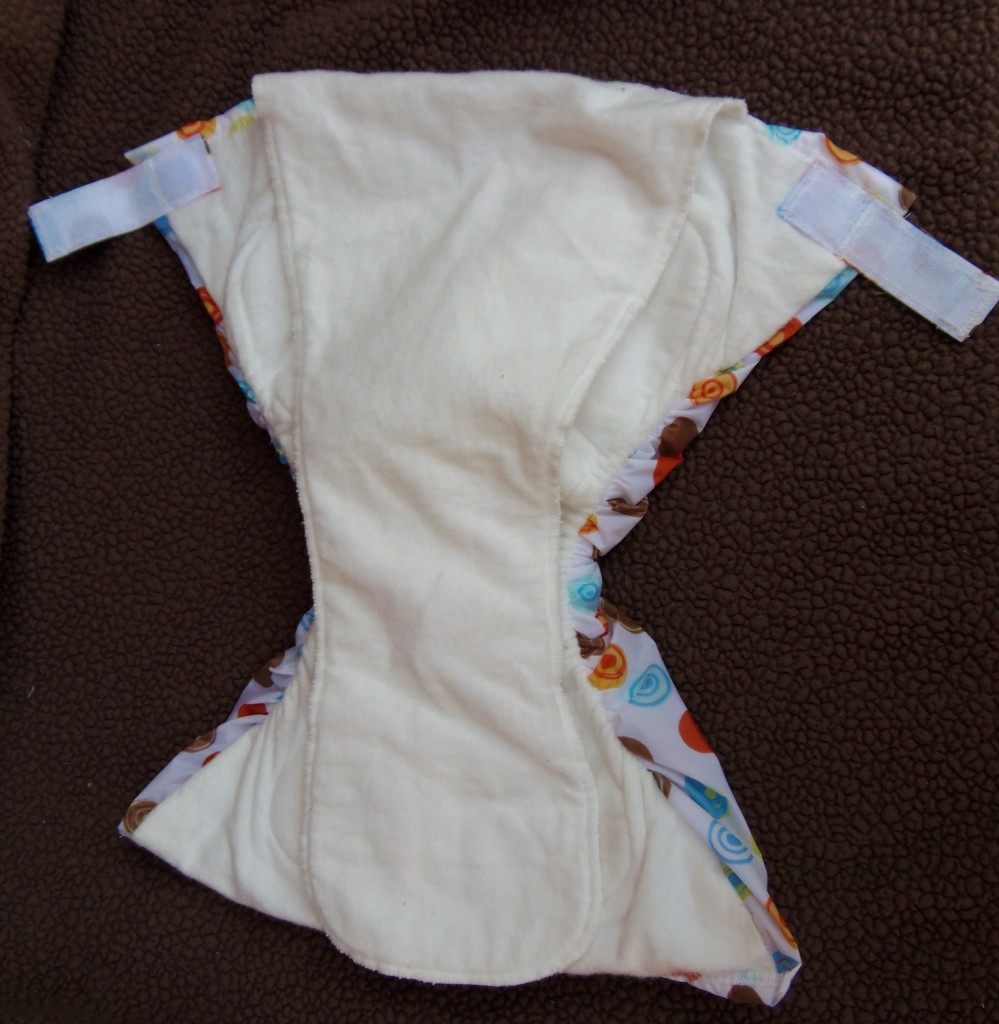 I had no clue that Kushies offered WAY more than just cloth diapers, too. If cloth diapering isn't your thing (or even if it is,) you should visit the Kushies website to see all the wonderful things going on! Baby Brother loves this Little Lizard Romper by Blue Banana. It is soft and super adorable.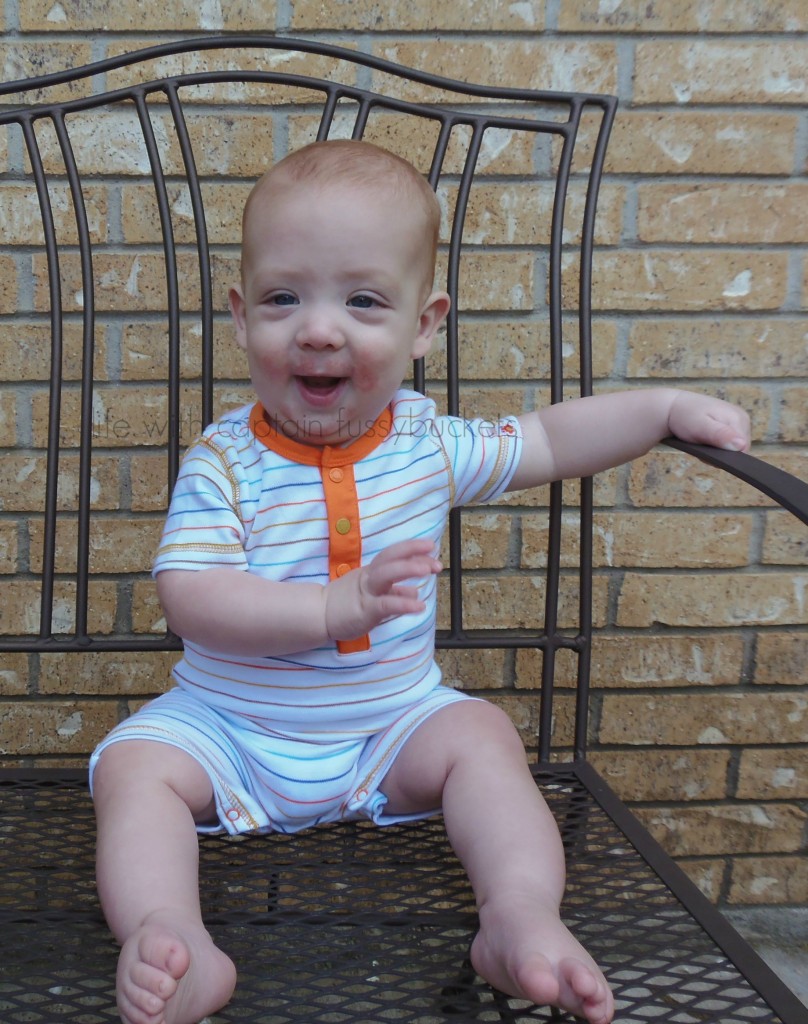 And don't forget the perfect summer accessory…sunglasses! These Kushies blue sunglasses are fit him well and keep his eyes protected from UVA and UVB rays. The lenses are scratch resistant and the arms are flexible and virtually unbreakable. And it's true that my children have big heads, (95 percentile, y'all!) but these sunglasses even fit D, who is three. They are less than $6 and fit for quite a while, so I will be looking to Kushies for more sunglasses in the near future.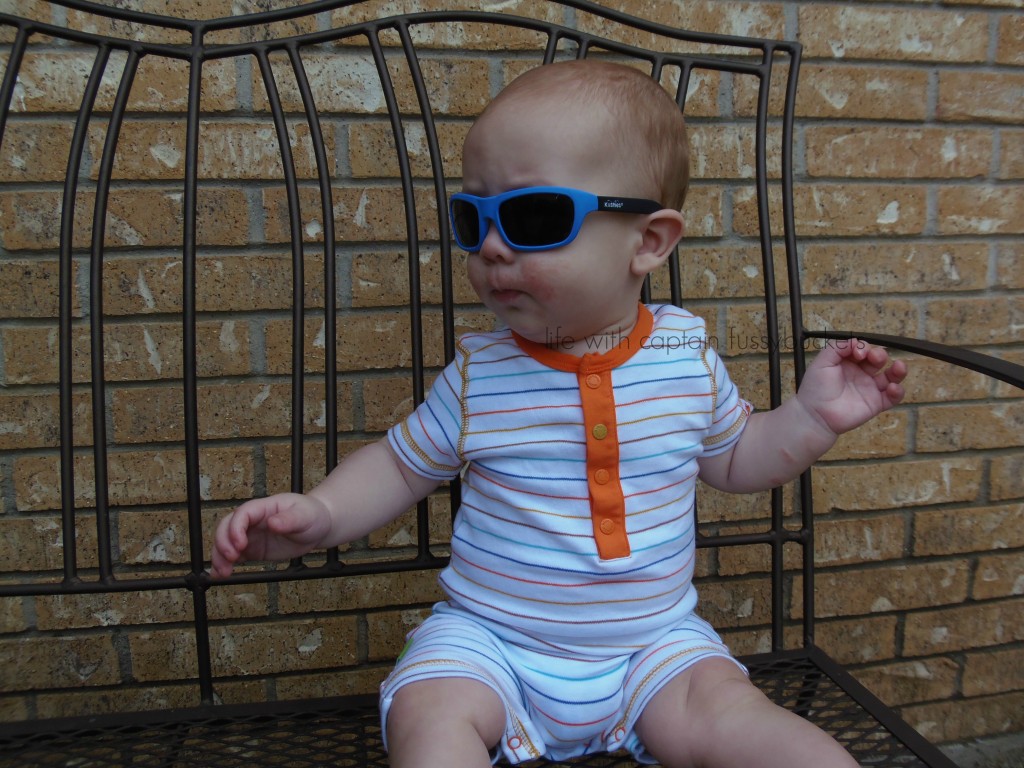 Find out more about Kushies and see all the great things they have to offer for your baby. Follow Kushies on Twitter and Facebook, too, to stay up to date about new products and sales! Check their products out on Amazon, too.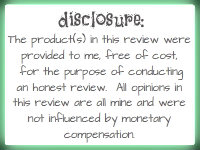 **contains affilliate link**