We have only had our chickens for about 6 months now, but we are hooked! One of our Rhode Island Reds is laying about 5 eggs a week, and the others should be following soon. Being a chicken owner is pretty satisfying, and addicting!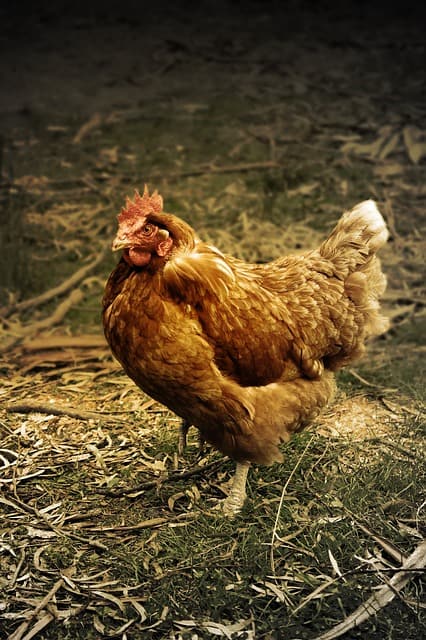 Chickens are pretty popular these days, and backyard chickens are becoming very common, like in our backyard. The boys love checking for eggs and laughing at the funny things chickens do.
If you are looking for chicken gifts for a chicken lover in your life, look no further! I have found an awesome collection of fun and unique gifts that any chicken mom or dad would love! Jewelry, clothes, kitchen ware, boots, and even a bath robe for baby and a coloring book to help you chill out from all that chicken coop cleaning!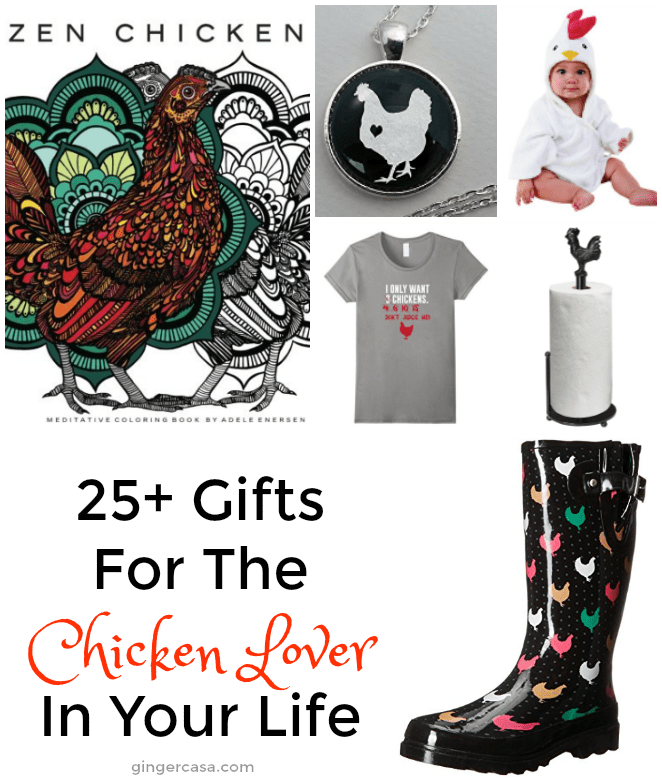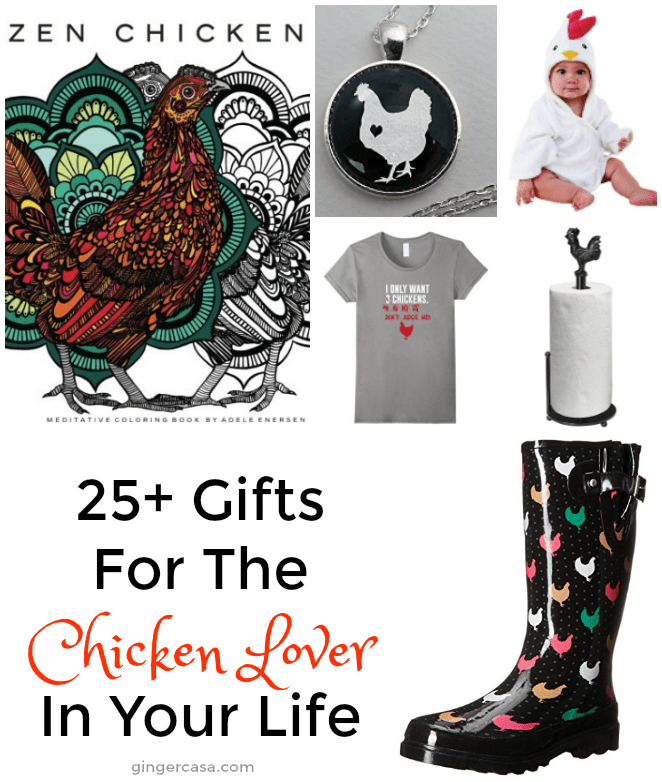 Bits and Pieces – Ceramic Chicken Measuring Spoons – Whimsical, and Practical Chicken Figurine with 4 Measuring Spoons – Adds Quirky Charm to Your Kitchen.
CHICKEN LOVER PARKING farm bird stock sign
CHICKEN LOVER Street Sign ~ Custom Aluminum Street Signs
Zen Chickens: Meditative Coloring Book
Chicken Cookie and Fondant Cutter – Ann Clark – 4.5 Inches – US Tin Plated Steel
CORNERIA Spiraling Black Metal Freestanding Egg Skelter Dispenser Rack
Baby Aspen, Barnyard Bathtime Chicken Hooded Spa Robe, White, 0-9 Months
Blue Q Womens Chicken Feed Coin Purse Multi
Old World Christmas Hen On Nest Glass Blown Ornament
Glass Glitter Black & Gold Hen Christmas Tree Ornament
Chicken Print Ladies Fashion Scarf with Daisy Pendant Gift (Navy)
DII 100% Cotton, Machine Washable, Everyday Kitchen Basic, Oven Mitt and Pot Holder Gift Set, Chicken Shape
Fred & Friends NESTED Hen & Chick Dry Measuring Cups, Set of 6
MOXY Socks Chicken Legs Knee-High Fitness Novelty Socks
Women's Life is Better with Chickens Around Shirt 2, Funny Farm Gift Medium Kelly Green
Chicken Lovers Multi Chicken Design Fluted Fine China Mug in a Gift Box
Women's I Only Want 3 Chickens T-Shirt Medium Slate
Barnyard Farm Animal Love Chickens Hens Barn Yard Gift Coffee Mug Tea Cup White
Jacobson Hat Company Adult Velvet Chicken Hat
Rachel the Chicken
Custom Chicken Necklace, Glass Dome Pendant, Cute Bird Lover Gift, Round Art Cabochon Charm Jewelry, Chook Jewellery, Pet Memorial, Hen
Elegancebeauty The Chicken Throw Pillow Covers Of ,20 X 20 Inches / 50 By 50 Cm Decoration,gift For Kitchen,play Room,gf,outdoor,couples,car Seat (2 Sides)
MRCUFF Chicken Cufflinks with a Presentation Gift Box
StealStreet SS-G-99270 Wind Chime Copper And Gem Rooster Garden Decoration Hanging Porch Decor
Western Chief Women's Chicken Range Rain Boot, Black, 10 M US
Sloggers 5116CDY07 Chicken Print Collection Women's Rain & Garden Shoe, Size 7, Daffodil Yellow
Decorative Rooster Design Kitchen Counter Upright Metal Paper Towel Holder / Bathroom Toilet Paper Rack
Now Designs Free Range Teatowel
&
The following two tabs change content below.
Gena and her husband live in the Dallas/ Ft. Worth, Texas area with their three sons. She is a former kindergarten teacher turned stay-at-home mom, blogger, and social media enthusiast. They love being outside, playing sports, raising chickens, cooking, crafting, and more!