contains affiliate links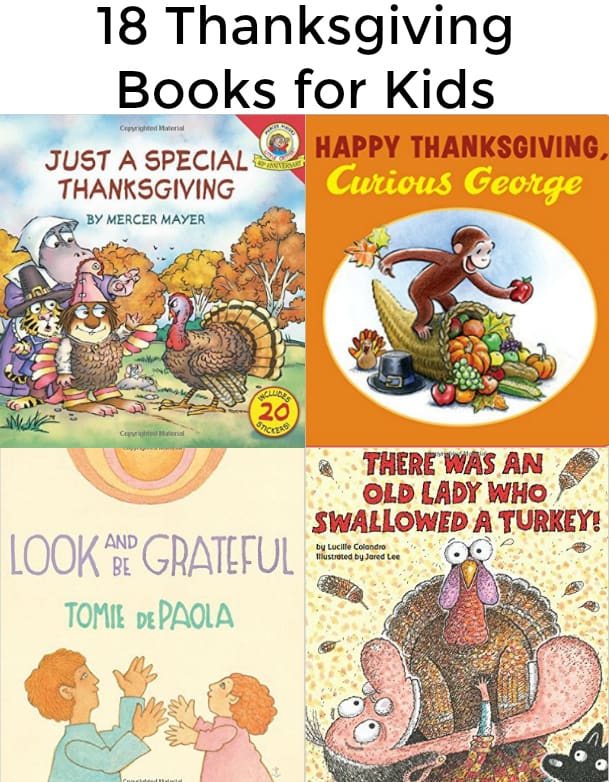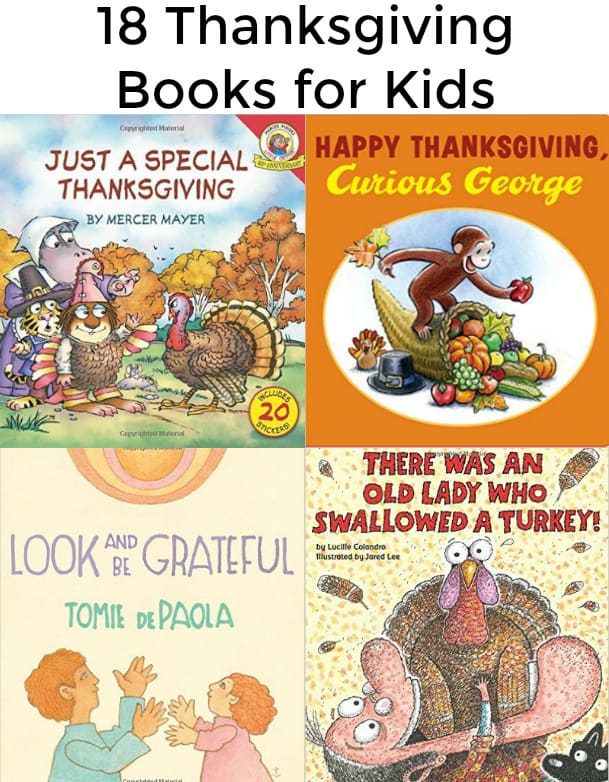 It is November! Halloween is over, Christmas is on the way, but let's not forget Thanksgiving. I am excited about Christmas, don't get me wrong, but I do think we need to stop and appreciate Thanksgiving, too. It kind of provides a balance for us and the kids between the dress-up and candy fun of Halloween and the gimmies of Christmas. We need to teach kids about Thanksgiving…the history…the need to be thankful for what we have….and yes, the food and silliness, too!
Here are a few suggestions for fun and charming books for the month of November. Some are silly, some are serious, but they are all fun. This is a great reminder for us parents to just sit down and read with our kids before the madness of the holiday season takes over!
Junie B. Jones #28: Turkeys We Have Loved and Eaten (and Other Thankful Stuff) (A Stepping Stone Book(TM))
There Was an Old Lady Who Swallowed a Turkey!
Little Critter: Just a Special Thanksgiving
Thanksgiving Is for Giving Thanks (Reading Railroad)
10 Fat Turkeys
T is for Turkey: A True Thanksgiving Story
Five Flying Turkeys
The Very Stuffed Turkey
The Great Turkey Race
This First Thanksgiving Day: A Counting Story
Look and Be Grateful
Thankful
'Twas the Night Before Thanksgiving (Bookshelf)
Duck for Turkey Day
The Great Thanksgiving Escape
Turkey Trouble
The Turkey Train
Happy Thanksgiving, Curious George tabbed board book
&
It's also never too late to start a Thankful Tree. We made a thankful tree one year and just kept it going through the holidays. It was a great reminder!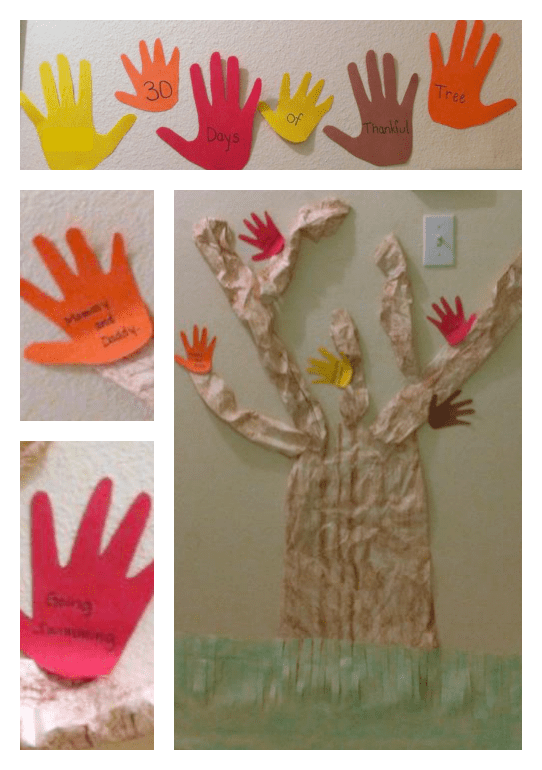 The following two tabs change content below.
Gena and her husband live in the Dallas/ Ft. Worth, Texas area with their three sons. She is a former kindergarten teacher turned stay-at-home mom, blogger, and social media enthusiast. They love being outside, playing sports, raising chickens, cooking, crafting, and more!