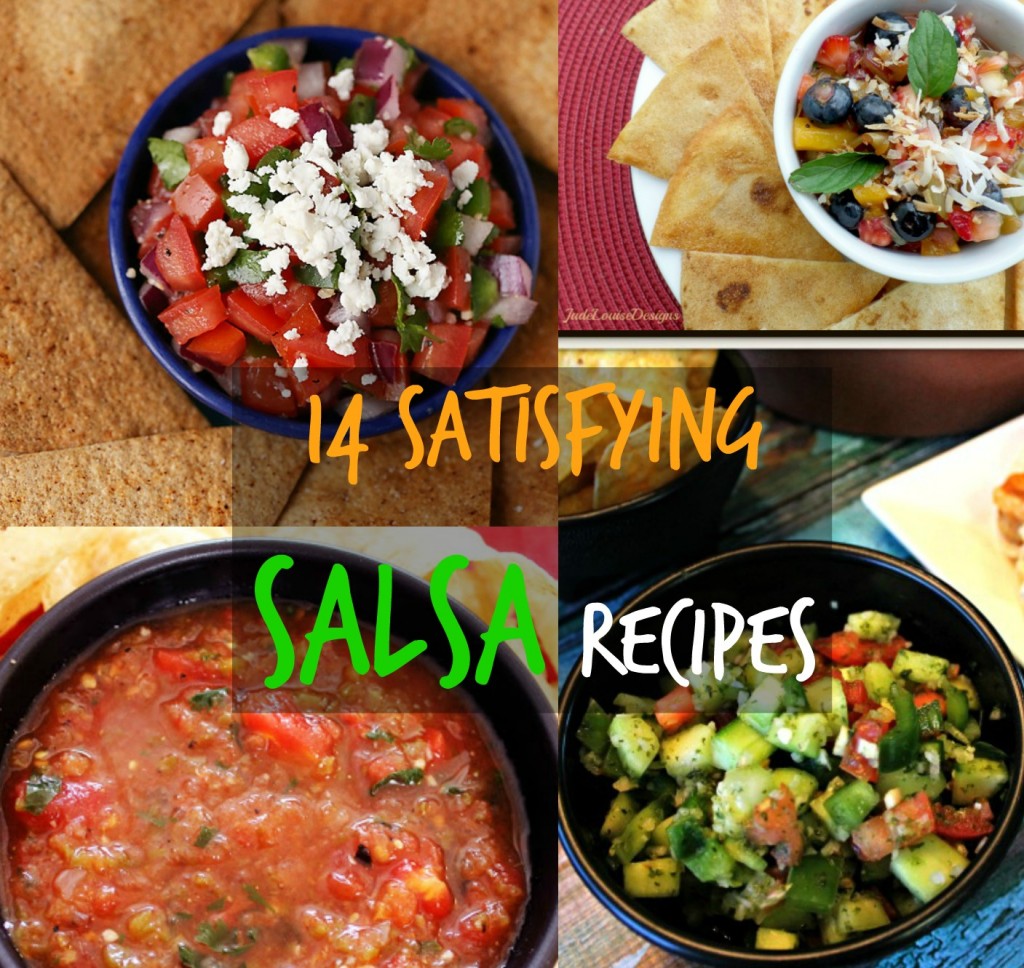 There is one thing our family loves and that's salsa! One of our favorite things to do is sample different types of salsa and make different salsa recipes, too. Salsa is a healthy way to spice up or add flavor to just about anything. You can make it as spicy or mild as you like, and even make salsa that isn't spicy at all, like the recipe below for fruit salsa with cinnamon chips. I've collected a few varieties of salsa recipes for Cinco de Mayo, or any other day. Salsa can be enjoyed as an appetitzer with chips or veggies, in a sandwich or burger, used for marinating meat for burritos or tacos, the any other way you can imagine. Enjoy!
5 Minute Hot Salsa – The Dallas Socials
Fermented Raw Salsa Verde – Happy Mothering
Cucumber Salsa – My Frugal Wife
Fresh Tomatillo Salsa – Mindfully Frugal Mom
Roasted Red Pepper "Salsa Mole" – This Flourishing Life
Homemade Salsa – Mindfully Frugal Mom
Sweet and Spicy Pico with Goat Cheese – A Million Moments
Salsa Roja – Qdoba Copycat – Cute As A Fox
Chipotle Copycat Corn Salsa – Better in Bulk
Roasted Tomato Salsa – Better in Bulk
Pico de Gallo – Simple Beautiful Life
Mexican Caviar Salsa Salad – Still Blonde After All These Years
Fresh Fruit Salsa with Cinnamon Chips – Jade Louise Designs
Bonus: Fire Roasted Game Day Salsa – DFW Dad
What is your favorite kind of salsa?
**pictures used with permission – Please contact individual blog owners for permission to use pictures**