This nursing pillow post brought to you by Comfort and Harmony. All opinions are 100% mine.
When the boys were babies, I wanted to love my nursing pillow, but I found it to be more of a nuisance than a help because it was just too thin and not practical. When I saw the new Mombo Comfort & Harmony nursing pillow, I knew there was more to love!
The Mombo has so many great attributes and can be used for nursing and beyond. (Baby D, at age 2, has already claimed it as his own pillow and loves laying on it!) Mombo has a unique shape and a two sided design called Firm2Soft, so you have two choices to better suit you and Baby. The Mombo also features a vibration feature to soothe Baby while lounging. It is easy to take out to replace batteries and turn on. I found this to be VERY helpful, as no one wants to mess around with batteries when Baby is unhappy: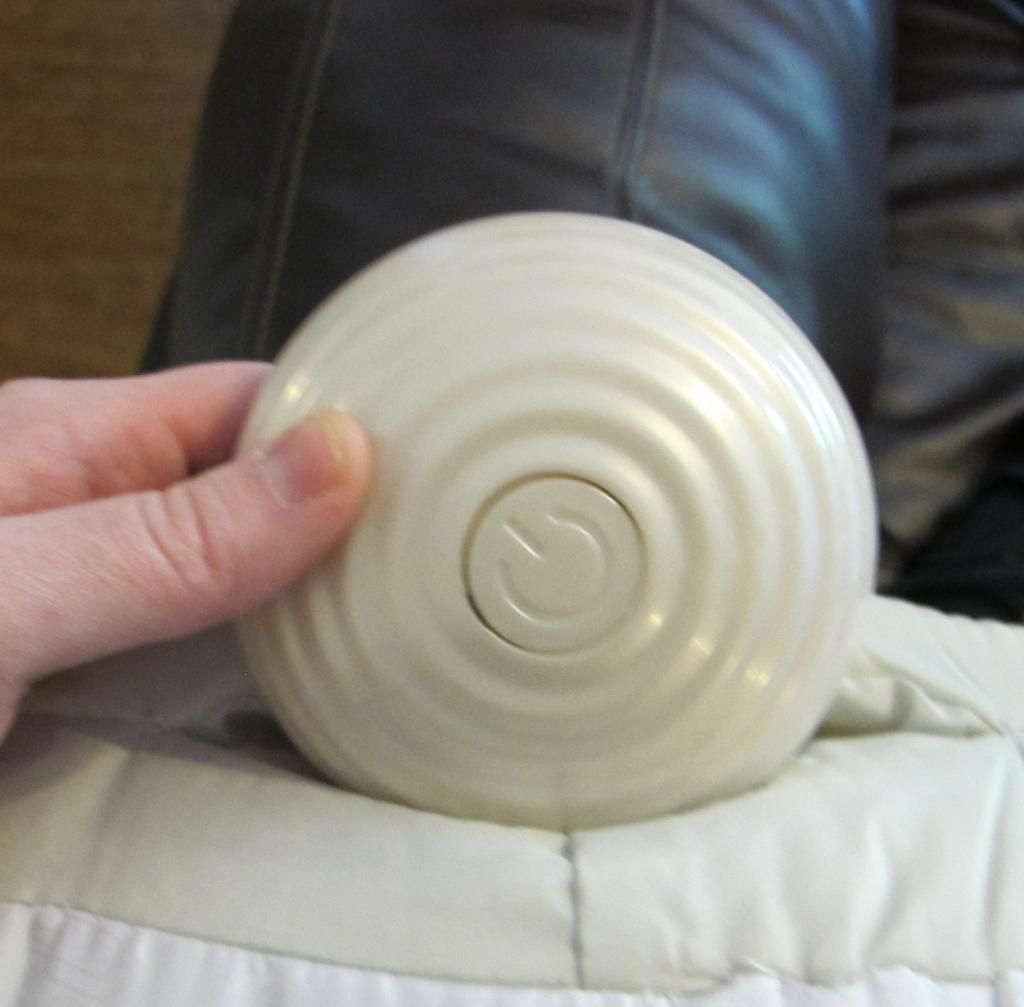 I love the beautiful prints available on the covers, too. This is the cute "Elapaloo" print that came with mine and the other side is soft and plush! There are many other prints and fabrics to choose from.
The Mombo nursing pillow is a very well made, high quality pillow that is sure to last through multiple children. I could see a new mom receiving the Mombo at a baby shower and taking it to the hospital or birthing center, nursing her baby in it, then as the baby grows older, using it for tummy time or just to relax and watch the world around them! And as Baby D has proven, it's great for toddlers and older kids, too!
This and other Mombo products are available at Babies R Us. The Mombo without cover sells for $29.99 and the covers are $12.99 and up.
Follow Comfort & Harmony on Facebook and Comfort & Harmony on Twitter, too. (Comfort & Harmony are the makers of Mombo products.)
The following two tabs change content below.
Gena
Gena and her husband live in the Dallas/ Ft. Worth, Texas area with their three sons. She is a former kindergarten teacher turned stay-at-home mom, blogger, and social media enthusiast. They love being outside, playing sports, raising chickens, cooking, crafting, and more!