This post brought to you by Mrs. Smith's. All opinions are 100% mine.
On Thanksgiving, we were able to try the new Mrs. Smith's Signature Deep Dish pies!  Each of these delicious pies came with a topping/icing packet for a variation on the traditional pie.  The first pie I cooked on the day before Thanksgiving.  It was a Pumpkin Pie with Cream Cheese Icing and it was delicious!  I personally preferred it without the icing, but the hubby is a cream cheese fan and he really liked it.  It was good to have the option.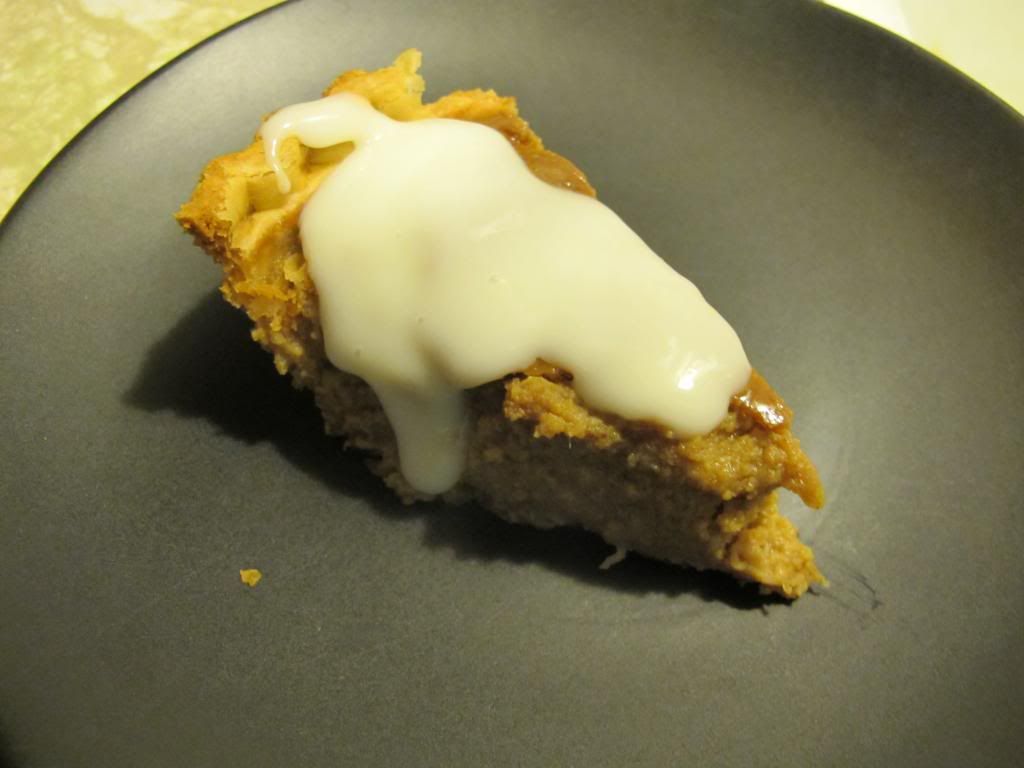 On Thanksgiving, I cooked the Dutch Apple Pie with Caramel Sauce.  The pie came with a streusel topping and it was so easy to prepare, and it came out beautiful:
We then cooked the Cherry Pie with Butter Fudge Sauce and Peach Pie with Cream Cheese Icing, all ready for Thanksgiving dinner!
The Mrs. Smith's Deep Dish Pies were delicious, easy to make, and a great addition to our meal.
Would you like to try a Mrs. Smith's Deep Dish pie for your holiday (or any other!) meal?  We're giving away a coupon for a free Mrs. Smith's pie of your choice PLUS a $50 gift card to Williams-Sonoma!  To enter, just leave a blog post comment for each of the following entries.  (No entry is mandatory, but the more you answer, the more chances you have to win!)
Which pie would you like to try the most?
What would you buy if you won the Williams-Sonoma card?
Follow Mrs. Smith's on Facebook (leave your Facebook name for verifcation)
Follow Mrs. Smith's on Pinterest (leave your Pinterest name for verification)
Giveaway will end at midnight on December 10th, 2012.  A winner will be randomly selected using random.org, verified, emailed, and given 48 hours to respond.  Good luck!
Emma H. is the lucky winner!
The following two tabs change content below.
Gena
Gena and her husband live in the Dallas/ Ft. Worth, Texas area with their three sons. She is a former kindergarten teacher turned stay-at-home mom, blogger, and social media enthusiast. They love being outside, playing sports, raising chickens, cooking, crafting, and more!