contains affiliate links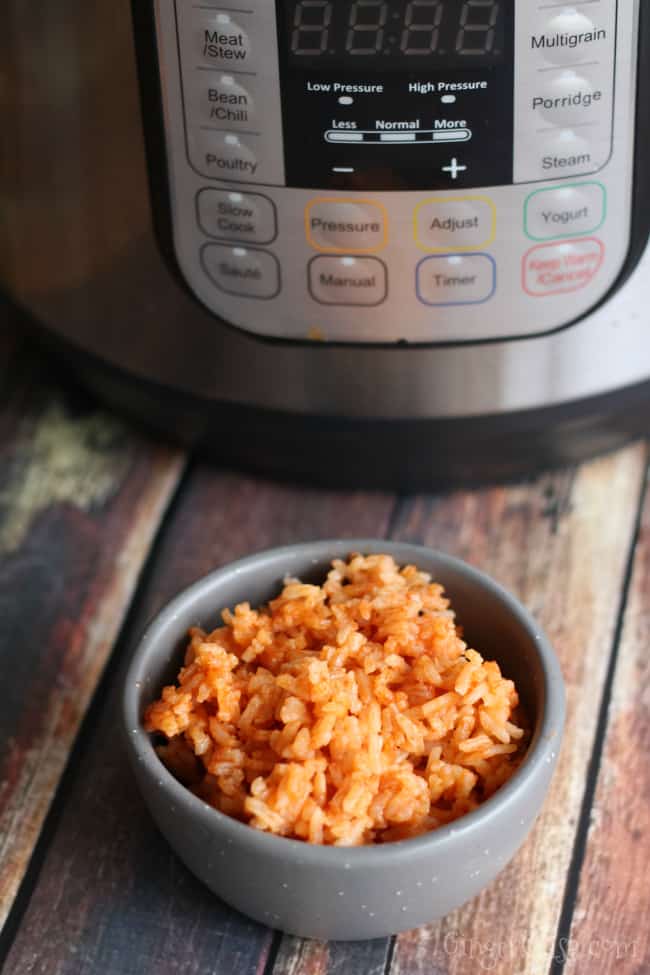 I feel that I jumped on the Instant Pot bandwagon a little late. I finally bought one when they were on deep discount right before Christmas. My first experience was not good. I was just so happy to be able to cook a frozen chicken breast quickly. Well…the thing they do not tell you is that the cooking time is really actually the time not counting pre-heating. It took an insane amount of time and I was pretty frustrated and put it up for awhile.
Then, I decided to try to make Mexican rice, and I am happy to say that it turned out so well, and it was only 15 minutes from start to finish. It was the fluffiest, most delicious rice that I have ever cooked and it has been the same result every single time I make this recipe. I am the worst at being consistent with my recipes, just ask my husband. When I have fixed Mexican rice NOT in the Instant Pot, sometimes it was crunchy in the middle and sometimes it was mushy. I will never make Mexican rice in anything but the Instant Pot, ever again.